The Surprising Way Egypt Sherrod & Mike Jackson Met - Exclusive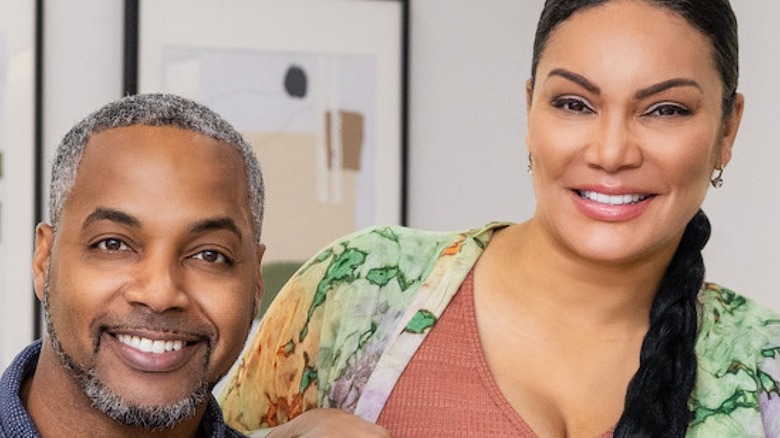 HGTV
When "Married to Real Estate" stars Egypt Sherrod and Mike Jackson first met, neither of them knew they were meeting their future spouse. In fact, Sherrod had never even imagined going on a date with him. "At that time, I didn't date in entertainment," she admitted to The List in an exclusive interview.
Before these two ever stepped foot on the set of their HGTV shows, they each had successful careers in the entertainment industry. Yet, it didn't take long for Sherrod to discover an important fact about her soon-to-be husband that changed everything. "It was shortly thereafter that I found out he was also a builder contractor, and it just — It felt good. It made sense," she told us. Now that we've seen them together onscreen, we wholeheartedly agree.
How exactly did they meet up and become a couple? The story is a pretty surprising one that the two looked back on in an exclusive interview with The List.
These two reunited while renovating a house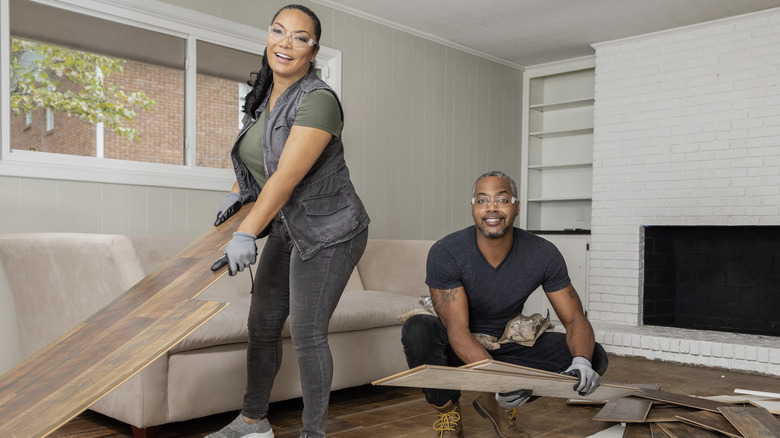 HGTV
While Egypt Sherrod and Mike Jackson had known each other from the world of entertainment, they fell in love while they were busy doing what these two do best — renovating houses.
In the early 2000s, Sherrod was working as a real estate agent flipping houses when she realized she couldn't complete every aspect of construction herself. Little did she know that love would soon come knocking on her door — literally. "[She] needed some extra hands, and the team that showed up was mine," Jackson told The List. "And from that point on, we were inseparable."
Ever since then, this iconic couple has flipped houses together for hundreds of clients. They've even lived in some as they were building them up to be their own dream homes. Yet, that first house these two HGTV stars worked on together will always be a pretty special one. "We kind of fell in love through that renovation," Sherrod gushed.
New episodes of "Married to Real Estate" air Thursdays at 9 p.m. EST/PST on HGTV.