Egypt Sherrod & Mike Jackson's Biggest Advice For Other Couples That Work Together - Exclusive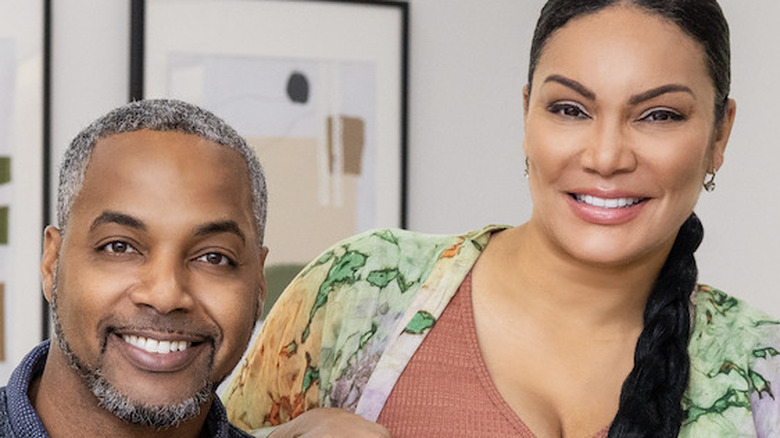 HGTV
Most married couples come home and share the story of their workdays with their spouse. However, "Married to Real Estate" stars Egypt Sherrod and Mike Jackson don't have to. They happen to live out every day of their lives as both business partners and spouses. "It's been fun to just kind of learn it and grow together as we go," Sherrod shared during an exclusive interview with The List. They've always made working together look so easy, too — so what's their secret to successfully balance both a business and a marriage?
When it comes to what these two have learned from working side by side, there's a lot of advice they have to share. "We could write a book on that," Jackson said. Yet, before they ever decide to write that bestseller, the two shared with us a few of their top tips for other couples who work together.
Here's how to work successfully together as a team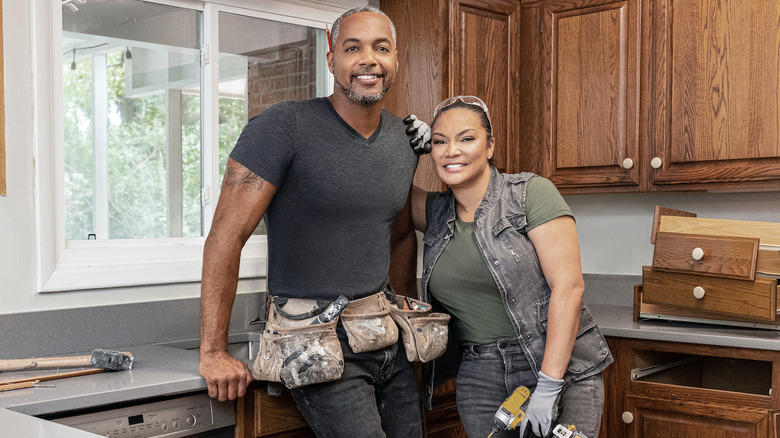 HGTV
Whether you like to keep things organized or are someone who doesn't mind if things are more out of sorts, your spouse knows how you like everything in your life to be. Since you know your better half better than anybody else, this is something you should always use to your advantage in the workplace. For instance, "there's things that he's better at," Sherrod told The List, which is why her husband has more control over specific aspects of their house flipping business.
Any issue at work that has to do with creativity is a lot more difficult for them both to give in to. "We're both creative," Mike Jackson told us. "We're very boss-like in our positions, but when you work as a couple, you have to understand that you got to give room for each other to lead." 
Don't talk about work at the dinner table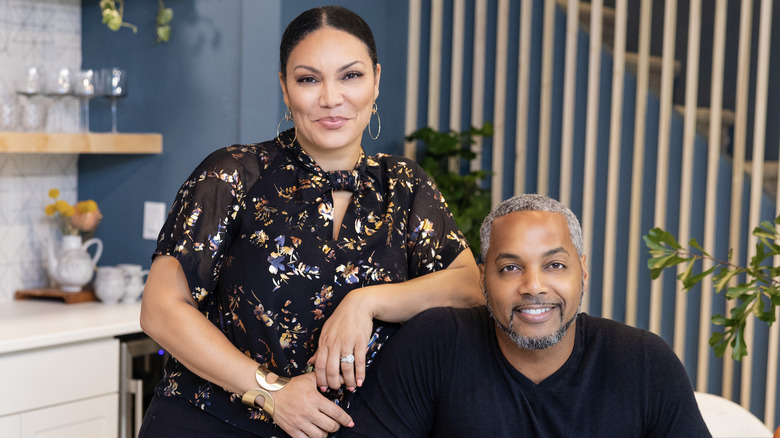 HGTV
At the end of the day, it's also important to separate yourselves from work. "You have to have boundaries," Egypt Sherrod shared with The List. When she and Mike Jackson get home to their daughters, it's time to put an end to all conversations that have to do anything with the workday. "So they don't bleed too much into one another, right?" Sherrod added. "Because when we're at work, I have to have a stern eye, you know? I have to be sometimes critical for the betterment of business, but that should not reflect at all on our relationship." However, switching from business partner to spouse at the end of the day isn't easy. In fact, these "Married to Real Estate" stars admit that this is the most challenging part about working together. Yet, they both told us that it's a key component to their successful partnership.
Even after spending the entire week working together, it's important that they make time to go out on dates, too. "Make sure you have fun," Jackson said. After all, isn't that why you wanted to work with your spouse in the first place?
New episodes of "Married to Real Estate" air Thursdays at 9 p.m. EST/PST on HGTV.