The Surprising Thing Bob Saget Did Before Every Show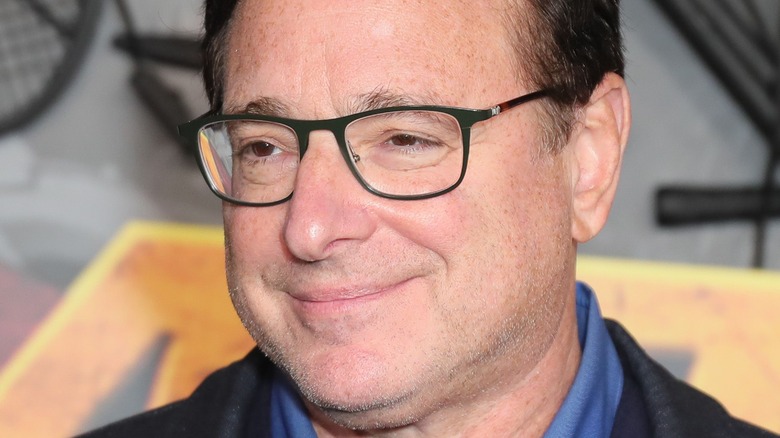 Leon Bennett/Getty Images
On January 9, the devastating news broke that comedian and actor Bob Saget had died in his hotel room in Orlando, Florida, following a Saturday evening performance. He was 65 years old (via The New York Times). Saget, also known as "America's Dad" thanks to his long stint as the Tanner family patriarch in the beloved sitcom "Full House," enjoyed a rich career spanning several decades on the screen and the stage. Right up until the time of his death, Saget had been touring the country performing standup comedy to hundreds of adoring fans. The comedian and actor began his comedy career at the young age of 17 and never stopped making people laugh (via Diply).
Saget was a multi-talented performer, pivoting seamlessly from the wholesome role of Danny Tanner to a raunchy and raucous host of "America's Funniest Home Videos," and never stopped developing his often abrasive jokes and ultra-sharp wit. With each show, Saget delivered a performance that left audiences even more enamored with "America's Dad" than before. In a 2016 interview, Saget told the Argus Leader exactly how he prepared for his performances and it might just surprise you.
Bob Saget was always prepared to perform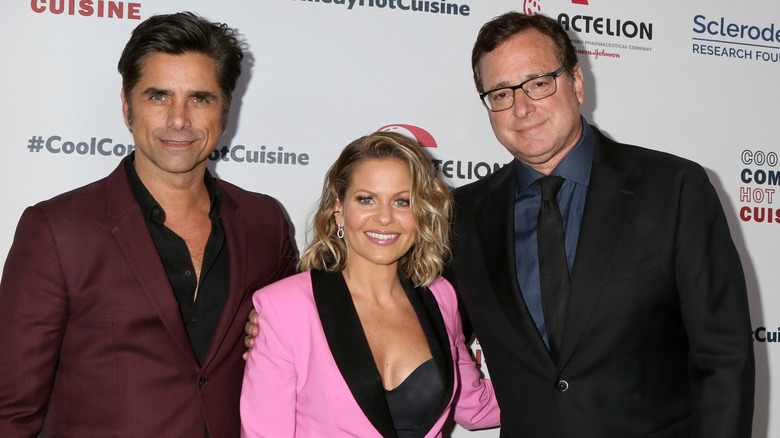 Kathy Hutchins/Shutterstock
When the Argus Leader asked Bob Saget if he has any pre-show rituals, he was quick to let readers know what it took for him to stay so on top of his material when he hit the stage. It turns out that Saget's secret was simple — a bit of solitude is what kept him sharp and focused throughout his career. He said, "Before the show, I have no one around me for half an hour. I learned that being on Broadway. That half hour is a sacred hour; everyone focuses. The whole idea is to have kind of a meditated attitude before the show ... as a comedian, you pace around and you look up your material and you try to remember it all."
Having such a rich and well-rounded career, it seems that Saget's half hour of pre-show solitude paid off. His contributions to the world of television and comedy will never be forgotten, and America will be missing their television dad.