The Devastating Way Suzanne Somers Found Out About Bob Saget's Death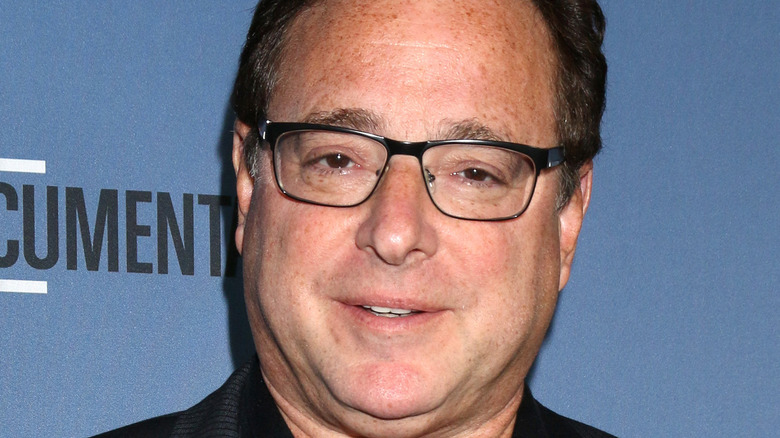 Kathy Hutchins/Shutterstock
The world was devastated on January 9, 2022, when news broke that Bob Saget, the man often known as "Americas' Dad" due to his iconic role as Danny Tanner on "Full House," had passed away suddenly at the age of 65. In fact, fans of "America's Funniest Home Videos," a show Saget hosted from 1989-1997 and made guest appearances on several times ever since, learned of his death when ABC interrupted Sunday night's episode to report the news (via TV Line).
As the news then traveled the world, co-stars began pouring out their grief on social media, including John Stamos, who tweeted, "​​I am broken. I am gutted. I am in complete and utter shock. I will never ever have another friend like him. I love you so much Bobby."
Former co-star and longtime friend Suzanne Somers also expressed her spontaneous grief when she heard the news — right on live television.
Suzanne Somers couldn't believe the news that Bob Saget died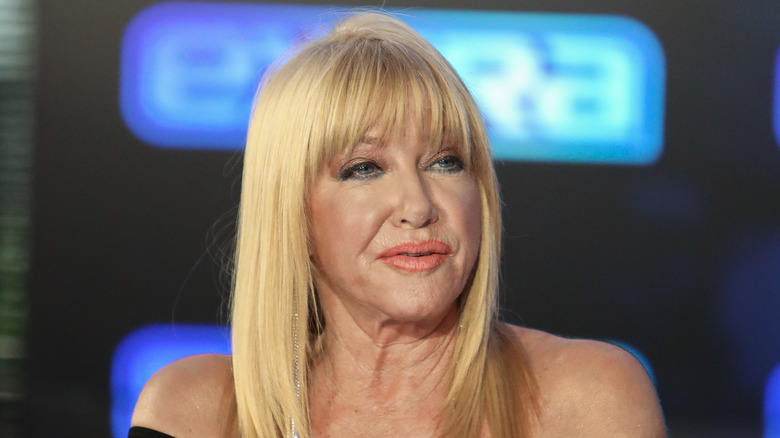 Paul Archuleta/Getty Images
Both Bob Saget and Suzanne Somers were part of ABC's famed "TGIF" lineup in the 1990s, with Saget starring on "Full House" and Somers as the lead on "Step by Step" (via IMDb). With their sitcoms filming right next to one another, they often visited the other's set and would appear on each other's shows, forming a long-lasting friendship.
Somers was on TV on what was Monday morning in Australia as a guest on the AM news program "Studio 10" when the anchors announced the news and asked for her reaction. As she heard the news, Somers looked stunned and admitted, "I'm hearing it from you," regarding the tragic news. She then recalled her fondness for Saget, getting emotional as she spoke (via the Daily Mail).
"I would appear on his show from time to time, because right next door at Warner Bros. was my set for Step By Step, where I starred with Patrick Duffy, and we would go over to the Full House set, and it was kind of this wonderful thing that was going on at Warner Bros. at that time," she said, before adding, "I can't believe it. He's so young. That's just... I'm so, so, so sorry. He was a great guy."