Lori Loughlin Finally Responds To Bob Saget's Death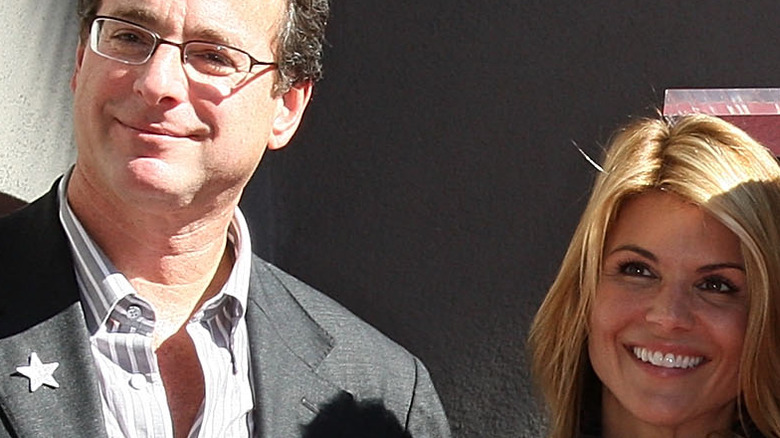 Frederick M. Brown/Getty Images
Bob Saget's sudden death at the age of 65, while he was on a professional high on a comedy tour that brought him back to his standup roots, devastated the world on the evening of January 9, 2022. The performer, often known as "America's Dad" through his role as Danny Tanner on both "Full House" from 1987-1995 and "Fuller House," which ran from 2016 to 2020, had become beloved through the decades and seemed to be in his prime.
As fans across the globe shared their immediate shock and grief at the news on social media, so did his co-stars, including John Stamos, who played Uncle Jesse on the classic TGIF sitcom. "I am broken. I am gutted. I am in complete and utter shock. I will never ever have another friend like him. I love you so much Bobby," Stamos tweeted not long after news of Saget's death broke.
Now, Stamos' on-screen, Full House" wife, Lori Loughlin, who played Rebecca Donaldson and eventually became to be known as Aunt Becky on the ABC series, has paid tribute to Saget.
Lori Loughlin can't believe she lost dear friend Bob Saget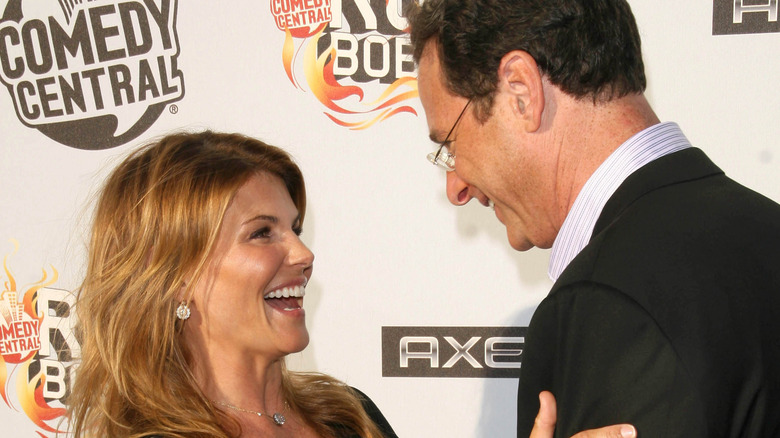 s_bukley/Shutterstock
Lori Loughlin wasn't an original cast member on "Full House" but she became a part of the family in the second season when she assumed the role of Becky, Danny Tanner's new co-host on his fictional morning talk show. Although she was only supposed to be on six episodes, fans loved her right away and Loughlin remained with the show until it left the airwaves in 1995. She later went on to reprise the role on "Fuller House" (via The Famous People).
While Loughlin has remained quiet on social media after becoming embroiled in an illegal college admissions scheme for her daughters that ended with her serving time behind bars (via NBC News), the actress still felt the need to express her grief over learning of Bob Saget's tragic death.
"Words cannot begin to express how devastated I am. Bob was more than my friend; he was my family," Loughlin told Hollywood Life in a statement. "I will miss his kind heart and quick wit. Thank you for a lifetime of wonderful memories and laughter. I love you, Bobby."