What Happened To Coffee Meets Bagel After Shark Tank?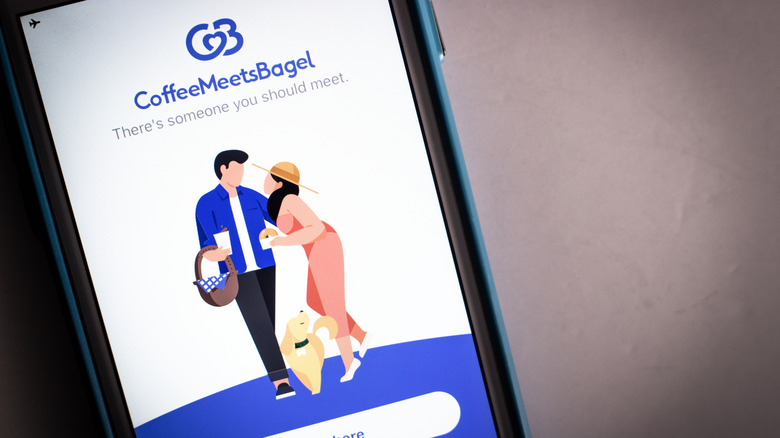 Koshiro K/Shutterstock
Since its launch in 2009, "Shark Tank," a show hosted by influential business owners and investors like Mark Cuban and Kevin O'Leary, has provided hundreds of fledgling businesses a chance to succeed. One of these businesses was Coffee Meets Bagel, a dating site founded by three sisters — Soo, Dawoon, and Arum Kang — that uses social media and a computer algorithm to help coffee (women) find its bagel (man), per ABC News. Unlike other dating sites and apps, like Tinder, Coffee Meets Bagel consists mostly of female users. "We like to call ourselves the anti-Tinder," co-founder Arum told ABC News. "Any woman who has used tinder has one or many stories of the kinds of behavior men exhibit on Tinder ... it's not the greatest experience and ... it feels creepy."
Though Coffee Meets Bagel was first launched in 2012, per TechCrunch, the sisters didn't bring their business to "Shark Tank" until 2015. The Kang sisters were asking the Sharks for a $500,000 investment in exchange for a five percent stake in Coffee Meets Bagel. However, after presenting the revenue and profit margins of the company, which showed that it was actually losing money, every Shark but Cuban refused the Kang sisters' offer. According to SEOAves, Cuban offered the sisters $30 million to buy Coffee Meets Bagel, which actually turned out to be the largest cash offer made on the show in its history thus far. In truly historic fashion, the Kang sisters turned down the offer and walked off the show.
Coffee Meets Bagel's popularity has waned since its appearance on Shark Tank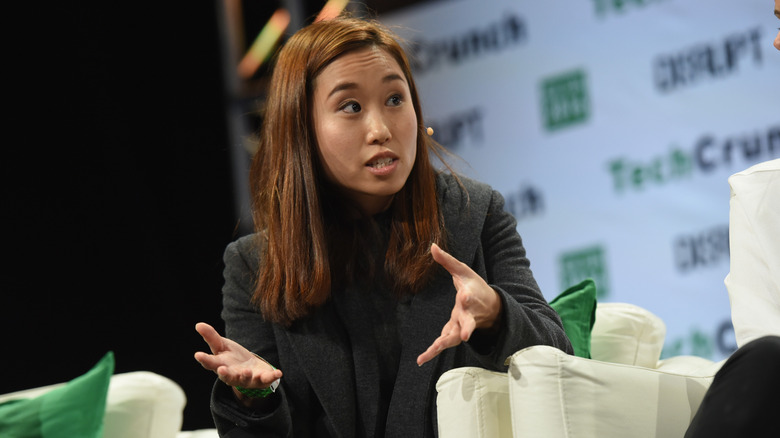 Noam Galai/Getty Images
Coffee Meets Bagel founders, Soo, Dawoon, and Arum Kang, were thought to be foolish for rejecting such an impressive offer. "If we were men, we would probably be called 'Bold! Visionary! Brave' for rejecting. Of course we weren't called that," Arum told "Nightline," per ABC News. "At the end of the day we knew we made the right decision," Dawoon added.
After leaving "Shark Tank" sans offer in 2015, the Kang sisters raised $23.2 million in five investment rounds, per SEOAves. Though Coffee Meets Bagel is still available for Android and Apple users, SEOAves reports that its user base of 10 million means that it barely competes with other dating apps, like Tinder, Bumble, and Zoosk. In fact, Coffee Meets Bagel is only in the top 20 dating apps available in app stores.
Back in 2017, the sisters spoke with Forbes about the ways in which they hope to grow their business in the future. "We are still a majority US-based business," Dawoon told Forbes. "We've made more than 2.5 billion introductions to date and there are more than 70,000 couples who have met via Coffee Meets Bagel (that we know of because they told us). The big next step is serving international markets. Of course, we will continue to work on innovating in this space so we can find a better way to service singles."