The Endorsement Deal That Celebrity Chefs Criticized Rachael Ray For Taking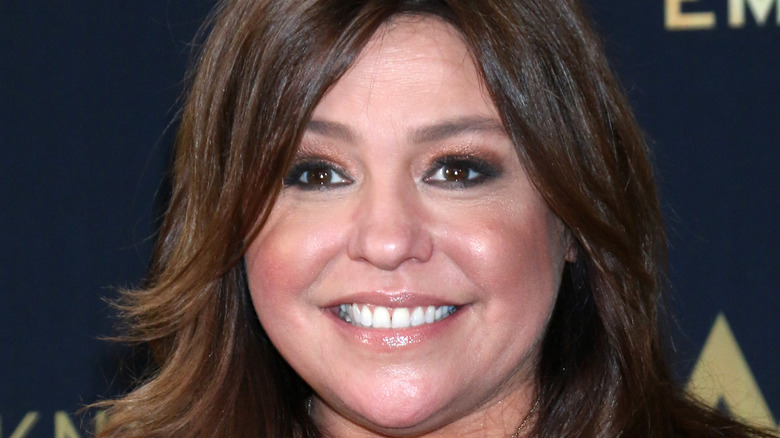 Kathy Hutchins/Shutterstock
Every celebrity chef has a dozen or so endorsement deals under their belt. But what may come as a surprise is the fact they often criticize each other for the things they choose to promote, especially if it's related to junk food. One celebrity cook in particular caught the short end of the stick when signing a deal with Dunkin' Donuts in 2007. According to The Travel, Rachael Ray chose the gig as she'd previously admitted to being terrible at making her own coffee.
In 2008, Ray was at the center of a media controversy after Dunkin' ran an ad of her in an allegedly problematic scarf, according to the New York Times. Due to the scarf's black-and-white print, conservative blog Little Green Footballs compared it to garb typically worn by Muslim extremists. Though the image went viral, Ray's PR team did damage control and the on-air personality eventually became a regular face for Dunkin' in more ads. "TV host and author Rachael Ray doesn't stop for much, but she always makes time to stop at Dunkin' Donuts," one 2007 ad claimed (via YouTube).
Anthony Bourdain had some choice words to say about Rachael Ray's endorsement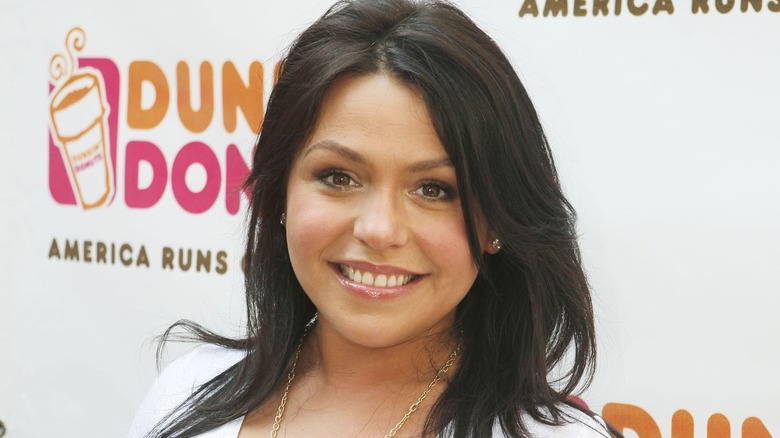 Amy Sussman/Getty Images
Despite Rachael Ray's obvious love for Dunkin' Donuts, others in the food industry were critical of her decision to plug the brand. In particular, the late Anthony Bourdain claimed that her endorsement of Dunkin' was like "endorsing crack for kids," as he told Outside Magazine in 2007 (via Page Six). "Juvenile diabetes has exploded. ... And she's up there saying, 'Eat some f***ing Dunkin' Donuts," he said, calling Ray's actions "over the line." In response, Ray's rep defended the celebrity cook by "respectfully" disagreeing with Bourdain's opinion. "Anyone who knows Rachael and watches her on TV is aware she promotes balance and moderation, instead of living life in extremes," she said, via Page Six.
In 2009, Ray shared her stance surrounding the controversy with ABC News. While she said the deal "wasn't the greatest thing for my PR," she explained that Dunkin' wanted her help in making donuts healthier by removing certain fats from their recipe. "They gave their support and their money to [Ray's children's charity] Yum-o," she said. "They've been very supportive of me. I don't regret a thing. Not for a minute." Ray also highlighted how she's an "all-things-in-moderation kind of person" and that she eats donuts occasionally. "I don't think there's anything wrong with that," she added.