Kate Middleton Gave This Royal Fan The Surprise Of Her Life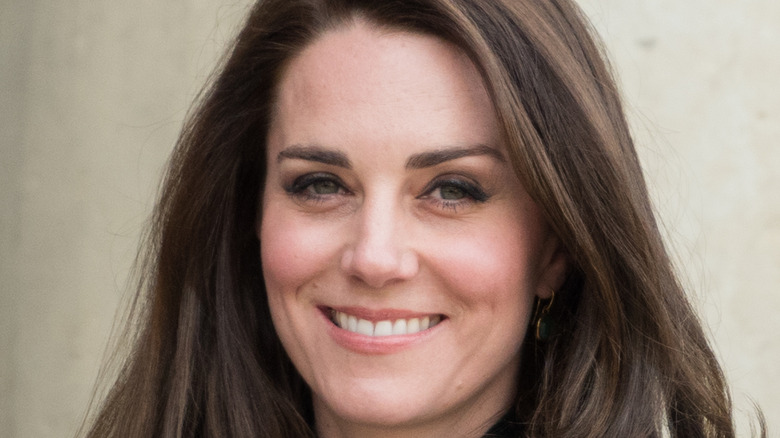 Frederic Legrand - COMEO/Shutterstock
Kate Middleton, the Duchess of Cambridge, has acquired many fans since she married Prince William in 2011 (via Vogue). Although she doesn't give many speeches or public appearances and tends to keep to herself, fans of the royal family cannot get enough of the duchess. She became even more popular during the COVID-19 pandemic after she began speaking out more and the public got to know her a little better (via Showbiz Cheat Sheet).
During an episode of "60 Minutes Australia," royal expert Katie Nicholl shared, "I think some people might say that the lockdown that we've experienced here — well, three of them — in many ways was the unlocking of Kate," adding, "I think that the public got to see more of the true duchess than they've ever been able to see before."
Whether they are new fans who saw more of Kate's personality during the pandemic or fans from the beginning of her time with Prince William, the duchess has a long list of fans. Recently, she gave one of her most dedicated fans a special moment on Twitter.
Kate Middleton gave a special Twitter message to her biggest fan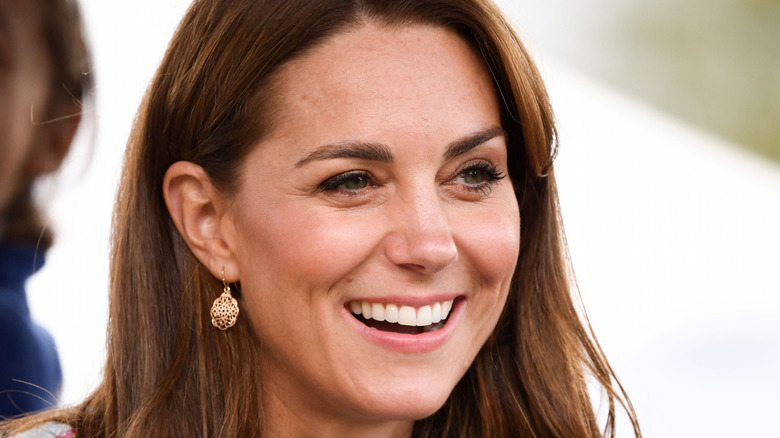 Bart Lenoir/Shutterstock
While Kate Middleton is known for staying out of the spotlight more than other members of the royal family, she has always found a way to make her fans feel special. Once, she gave a virtual tour of Kensington Palace while video chatting with families of the British Armed Forces in honor of Remembrance Day (via Us Weekly). The exclusive look into her living room was a special and rare move by a duchess.
Recently, while celebrating her 40th birthday, Kate took time on her special day to shout out to a fan. A Twitter user sent an adorable photo of her daughter, Mila, who is 6, wishing the duchess a happy birthday (via People). In the tweeted video, Mila says, "Happy Birthday Catherine! I'm so happy you're turning 40, hope you get nice gifts, and love spending time with your family. Bye, lots of love, Mila."
Kate responded from the account she shares with her husband, saying, "Thank you Mila!" This isn't the first time she has spoken with her biggest fan. Mila caught the royal's eye in a photo called "Shielding Mila" which showed Mila's father isolated from his daughter in 2020 to prevent the acute lymphoblastic leukemia patient from the risk of the COVID-19 virus.
The pair would eventually meet in person and continue to share a special relationship online. Mila is sure she is Duchess Kate's biggest fan and it seems the royal herself agrees!