Why Kit Hoover Says Her Access Hollywood Audition Was 'So Bad' - Exclusive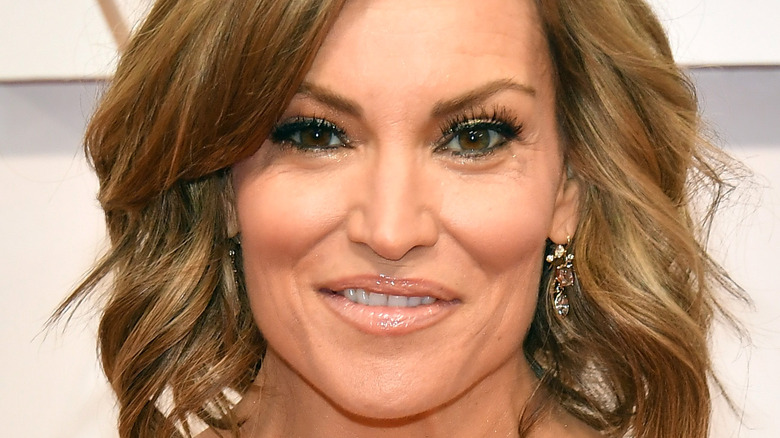 Amy Sussman/Getty Images
Before ever stepping foot on the set of "Access Hollywood," Kit Hoover was a stay-at-home mom. She had her time on television and was now dedicating every free moment she had to her family. "I was probably 40 something by then, the phone was not ringing with the jobs coming in," she explained during an exclusive interview with The List. "The joke is that I told my agents to hold all calls. I was going to take a beat, but nobody was calling."
By this point, she had adjusted to her slower paced life out of the spotlight. Hoover had no plans of that ever changing either. "We had our three children and, I mean, I was really happy in Fairfield, Connecticut," she admitted — until she received a surprising phone call that would completely change her life. 
The team from "Access Hollywood" had seen her onscreen and hoped that she would come in and audition for their open hosting gig. It took her no time at all to accept their invitation, though it wasn't exactly because she was excited to be on air again. "I only took the interview because I just wanted a break from the three kids," she revealed, and when she got there she said, "I botched the audition."
Kit Hoover never thought she'd get the hosting gig after her audition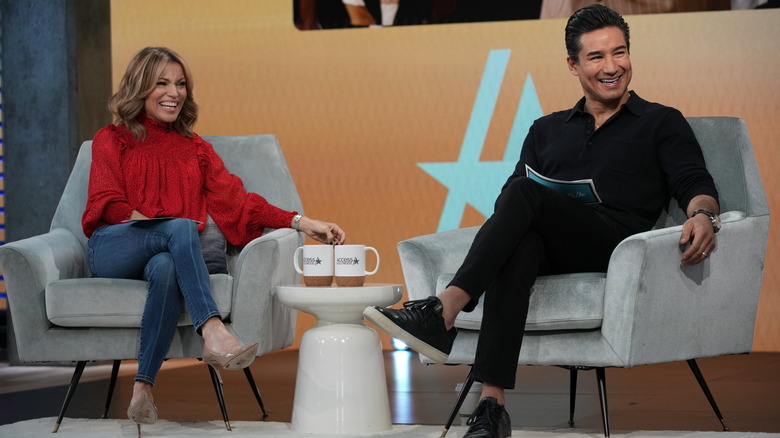 Casey Durkin/NBCUniversal
When Kit Hoover arrived in Hollywood, she was not in the right frame of mind for an audition. She was just happy to be able to have some vacation time to herself. "No part of me thought I wanted this job, I was going to get this job," she admitted to The List. Instead, she expected to be back home to her kids in Connecticut by the end of the week.
Though Hoover did take the time to interview with the "Access" team, it seemed that everything that could go wrong on set that day did. "I was so bad," she explained of her audition. "They had an earpiece in. It kept popping out. I had self-tanned my legs, and they were slippery."
Needless to say, Hoover certainly wasn't expecting to receive a callback — so it was a shock to her when she did. "After the interview, they called me in, and we talked for two hours," she said. "And, all of a sudden, I was like, 'Do y'all like me? Because I am not moving to California.'"
Here's why Kit Hoover wanted to host Access Hollywood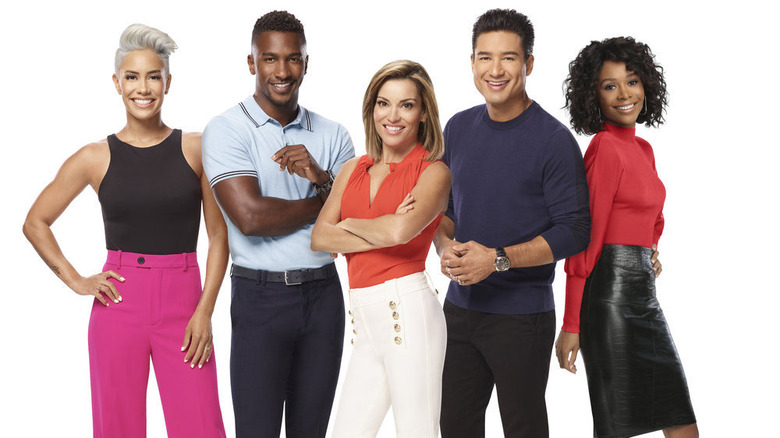 NBCUniversal
After returning to her hometown in Connecticut, Kit Hoover told her husband all about what had happened in Hollywood — and how she was going to refuse the official offer that "Access" had made her. "I don't think I'm your typical entertainment looking reporter from back in the day," she told The List.
It wasn't until the two were having coffee the next morning that he turned to her and told her something pretty unexpected. They're words that she has never forgotten either: "you're going to regret that you didn't try this," he said, and it was something that she certainly couldn't disagree with.
It was only a few months later that the two listed their home in Connecticut and found a new one in Hollywood. "I came out with the three babies, and we started this boondoggle," Hoover said. "Yeah, and 11 years later, I'm still here."
You can catch Kit Hoover weekdays on "Access Hollywood" and "Access Daily." Check your local listings.