These Are The Only People Who Can Visit The Queen Uninvited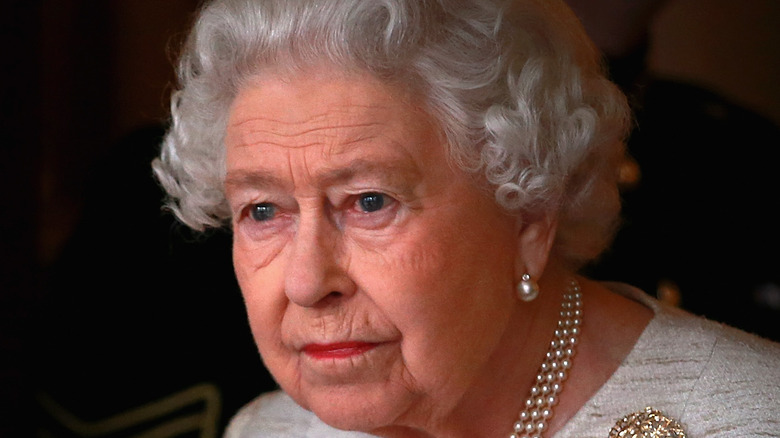 Chris Jackson/Getty Images
The British royal family is perhaps the most highly reported royal family in the world (via Times Of India Times). From the troubled marriage and eventual passing of Princess Diana, to the media frenzy that started after the marriage of Prince Harry and Meghan Markle, members of the British monarchy are used to living life under the intense scrutiny of the public eye, per the BBC. 
Because of this, members of the royal family are subject to some strict etiquette rules that govern their behavior, speech, and even their outfits, the Independent reports. Those within the British monarchy begin etiquette training at a very young age. Speaking to People, Myka Meier from Beaumont Etiquette revealed that training usually starts "as soon as they're old enough to sit at a table."
One major rule members of the royal family must adhere to is requesting access to visit her majesty the Queen, because even those closest to her can't just go and come as they please in the palace.
Only a select few people can visit the Queen uninvited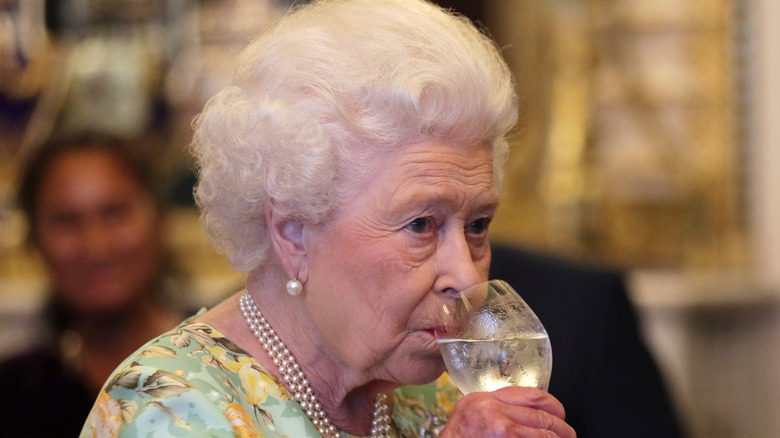 Wpa Pool/Getty Images
The privilege of visiting Queen Elizabeth II without an invitation is only limited to members of the royal family who live in Buckingham Palace her majesty. However, there are protocols that must to be followed at all times even with the queen's family circle, per The Express. For example, there is a rule about not going to bed before the Queen. That was one rule the late Princess Diana had a lot of trouble abiding by according to Sir William Heseltine, the former private secretary to the Queen (via Business Insider). 
The only other group of people permitted to see the Queen without an official invite are those who have routine meetings with the Queen. For example, the Prime Minister of the United Kingdom, who engages in weekly meetings with the British monarch, per Royal. 
As one might expect, her majesty is a busy woman, not one you can just bump into outside her regular schedule of public appearances, The Daily Mail reports. And even though the grounds of Buckingham Palace are open to the public for tours, that happens only when the Queen isn't living there, according to Visit London. So, your chances of meeting the Queen during a guided tour of Buckingham Palace are very slim.