How Fatherhood Has Been An Inspiration To Travis Scott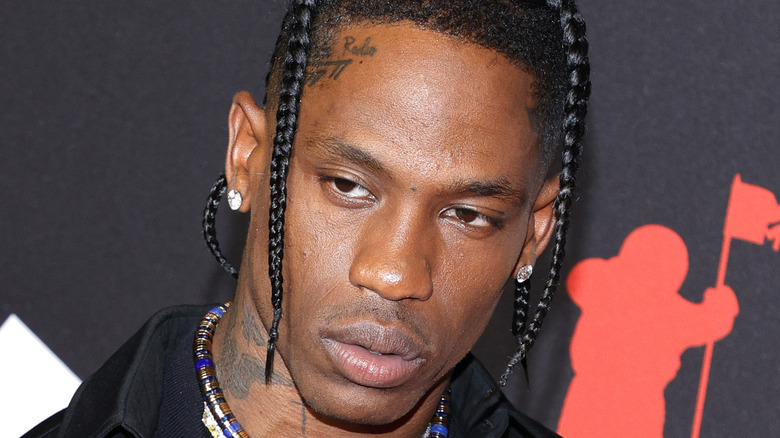 Jason Kempin/Getty Images
Fatherhood came remarkably easily to Travis Scott. The rapper — who shares daughter Stormi with his partner Kylie Jenner — usually keeps things close to his chest, but will occasionally open up about his family to the press. "We try to do a more natural vibe [with parenting], like more self-discipline," he told CR Fashion Book in September 2021, adding that he and Jenner foster a sense of independence in their little girl by allowing Stormi to make her own decisions. For instance, the couple will remind her, "'OK, you know you got to go to bed at nine. Are you going to stay up till eleven or are you going to go to sleep now?' And it's so cool [to hear her say], 'I'm going to sleep ya'll!'"
In September, Jenner confirmed that she and Scott were expecting their second child via Instagram. As a source close to the famous pair told E! News, "Everyone in the family is so excited, and they all are helping Kylie prep. She basically is already set and is using a lot of what she has." Another insider noted that the parents-to-be "are completely overjoyed and can't wait to expand the family," per E! News. In fact, Scott has reportedly dedicated himself to supporting Jenner during her second pregnancy. A source told Us Weekly the couple was trying for ages to conceive a second time, so it stands to reason they're completely stoked. In particular, Scott claims his life was irrevocably changed by Stormi's arrival.
Having Stormi changed everything for Travis Scott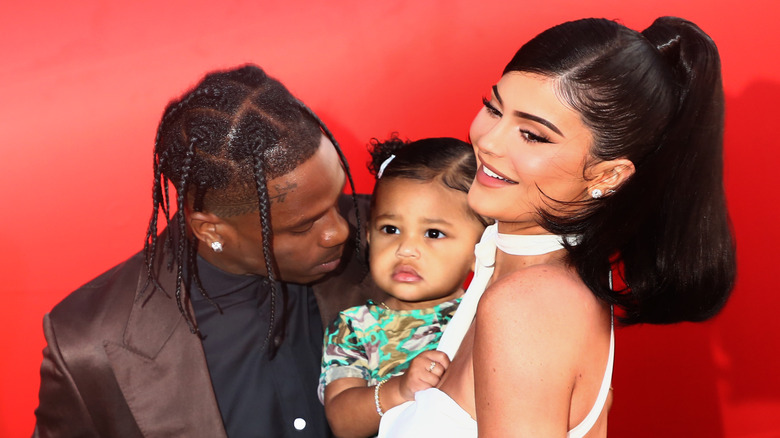 Tommaso Boddi/Getty Images
In a February 2021 interview with i-D, Travis Scott opened up about the incomparable responsibility of being a father. Calling daughter Stormi his "inspiration" in everything he does, the Grammy-nominated rapper explained, "I realized my job is way more important than what I thought because of her. More responsibility, you know? You've got to use that properly. ... Fatherhood just be like, I don't live for myself anymore. I was already going so hard for the fans and now, oh man, Stormi, it's like ... I love that." Scott went on to tell the outlet that becoming a parent has influenced every other aspect of his life, including work. "Fatherhood influences my job. It has huge impact," the "Hats Off" rapper told i-D, revealing that Stormi is "always interested" in everything around her. Likewise, she "catches on and learns things and adapts to things so fast." Scott also acknowledged the vast difference between his generation and hers, noting that his own siblings are completely different from Stormi. 
Though Scott and Jenner split in 2020 (and eventually reconciled), they continued to prioritize their daughter even amid the breakup. "Kylie and Travis are co-parenting amazingly right now and love spending time together with Stormi and making her happy," a source told Us Weekly at the time of the split. In particular, the insider praised Scott as "a hands-on, super engaged dad [who] always wants to make Stormi smile." Clearly, he knows what he's doing in the parenting department!