Here's What Attendees Of Bob Saget's Final Show Have To Say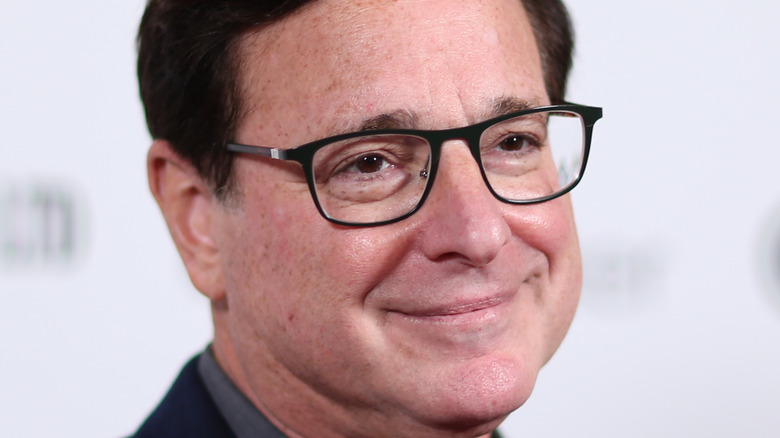 Phillip Faraone/Getty Images
Fans are still reeling from Bob Saget's sudden death on Jan. 9, 2022. According to Yahoo, the "Full House" star was found dead in his Orlando hotel room by security after Saget's family asked for a wellness check when they hadn't heard from him.
While Saget's official cause of death has yet to be announced, the Orange County Sheriff's Office revealed that there was no evidence to suggest drug use or foul play as factors in the actor's passing.
The latest details about Saget's death reveal that he was found lying in bed face up with his left arm across his chest and his right arm on the bed. A source close to the investigation reveals that he appeared to have died in his sleep. 
TMZ adds that the actor may have had a heart attack or a stroke but that the cause of death won't be known for many weeks. The actor had also recently recovered from COVID-19 but was said to be feeling fine in the days leading up to his death.
Just hours before his death, Saget had taken to the stage for what would be his final show — and fans in attendance are now speaking out about his performance.
Bob Saget spent two hours on stage during his final show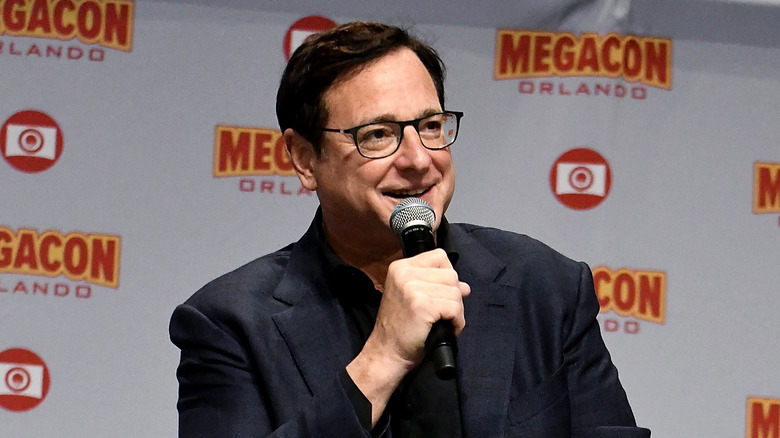 Gerardo Mora/Getty Images
According to TMZ, Bob Saget's final stand-up show at the Ponte Vedra Concert Hall in Jacksonville, Florida, on Jan. 8, 2022, was a great performance. 
Audience member Murray Beard opened up to the outlet about the show, revealing that the comedian was very energetic and had expressed how grateful he was to be on stage again during his two-hour set.
Another audience member, Michelle Johnson, claims that Saget's performance was full of a mixture of feelings, adding that he went from happy to joyful to pensive at the drop of a hat. She also revealed that the former "Full House" star spoke about comedians who had passed away. 
TMZ suggests that Saget may have been speaking about his good friend, former "Saturday Night Live" star Norm Macdonald, who died in September 2021 after a private battle with cancer. Also, legendary comedian and actress had passed away about a week before the show.
In addition, Saget asked the audience not to film him or take photos during the performance, confessing that he was filming a special and wanted to try out some material. 
Following his show, the comedian tweeted about the performance, revealing that he was "happily addicted" to touring again. Sadly, that was Saget's final show as he died the following day.
Since his death, fans, family, and friends have sent an outpouring of love, confirming that Saget left behind a legacy of laughs and kindness that won't soon be forgotten.