How Long It Really Took Lady Gaga To Perfect Her Accent For House Of Gucci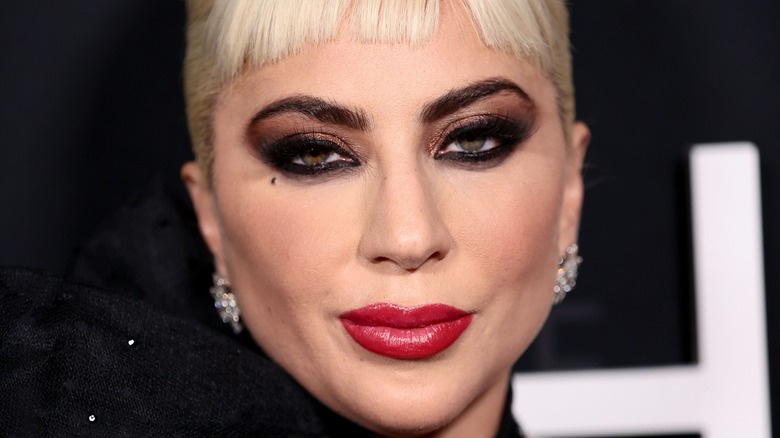 Dimitrios Kambouris/Getty Images
As Vanity Fair reported, the film stills for "House of Gucci" took the world by storm when they dropped in 2021. For months, the world waited in anticipation for the movie's release. Per Vanity Fair, "House of Gucci" stars Lady Gaga and Adam Driver, along with supporting performances from Jeremy Irons, Al Pacino, and Jared Leto. It tells a fictionalized version of the real-life story of Patrizia Reggiani, who married into the Gucci family and plotted the murder of her husband and heir to the Gucci throne, Maurizio Gucci (brought to life by Driver). 
Though Driver has graced fans with nuanced performances over the course of his career — from Adam on "Girls" to Charlie Barber in "Marriage Story" — the actor told W Magazine that playing Maurizio was among his most difficult roles to date. "In some ways, 'House of Gucci' was the most difficult. I do not live in the same world as Maurizio Gucci," he said. "The way he picks up things that are valuable and discards them, the way he is the most elegant man — those qualities were interesting to think about." Driver also admitted that the long days on set took their toll. "After 14 hours a day of being a Gucci, I was ready for it to be over," he shared with W Magazine. "In general, I leave jobs immediately. I haven't been to a wrap party since 'Girls.' I just want to get the character out of my system and go home."
Lady Gaga embraced method acting to channel Patrizia Reggiani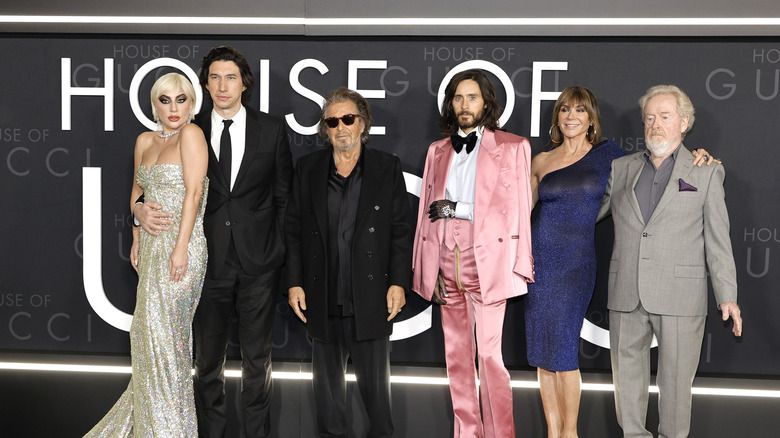 Amy Sussman/Getty Images
Like her co-star Adam Driver, Lady Gaga throws herself into everything she does, and this included the role of Patrizia Reggiani. In fact, the "Bad Romance" singer went into full-on method acting mode to embrace her character, Italian accent and all. "It is three years since I started working on it," Gaga told Vogue UK of the Italian accent she'd mastered for "House of Gucci." "And I will be fully honest and transparent: I lived as [Reggiani] for a year and a half. And I spoke with an accent for nine months of that. Off-camera, I never broke. I stayed with her," Gaga continued.
At times, the star's dedication to her craft even earned the ire of the film's cast and crew members, as she told Vogue UK. "We were in between takes and Salma was like, 'Oh, this f***ing method actor is over here. You know, she's not talking to me right now.' Because I was doing sense memory work next to her, and she was making fun of me while I was sitting there doing it," Gaga recounted of the experience. "And I didn't even laugh. When the scene was over, I flipped at her and I said, 'You're ridiculous!' and I started laughing and I kissed her. It was a wonderful set, but I'm very serious when I work." While the actor doesn't have any future projects announced, certainly whatever she chooses to do next, she will be going full Gaga.