Hunter Biden's Ex-Wife Is Set To Tell All In New Book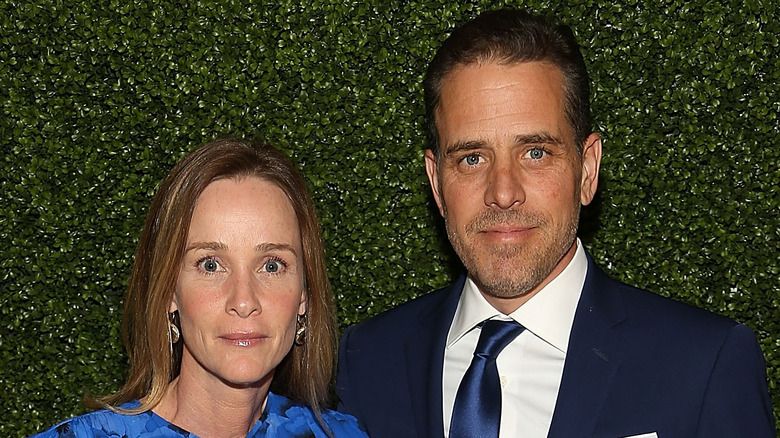 Paul Morigi/Getty Images
Hunter Biden's ex-wife, Kathleen Buhle, is stepping into the spotlight and sharing her side of the story in her new book "If We Break: A Memoir of Marriage, Addiction, and Healing." Hitting the shelves and Kindle screens this summer, Buhle's memoir is set to reveal how her ex-husbands substance abuse and dependency is what ultimately led to the couple's demise (via Penguin Random House).
Buhle, who kept a low profile during her ex father-in-laws Presidential bid and subsequent 2020 election win, isn't the only one in splitsville putting ink on a page. Hunter Biden came out with his own memoir, titled "Beautiful Things," which was also released in 2021. As we wait for the book's release, we can't help but wonder when Buhle found time to write a book. 
According to Hollywood Life, she's a mother of three daughters, is the co-founder and CEO of The House at 1229, and is an active advocate and worker in the non-profit sector. In addition to her busy work and family life, she's also reportedly been spending valuable writing hours in SoulCycle classes with the former first lady, Michelle Obama. 
Kathleen Buhle's divorce taught her a lot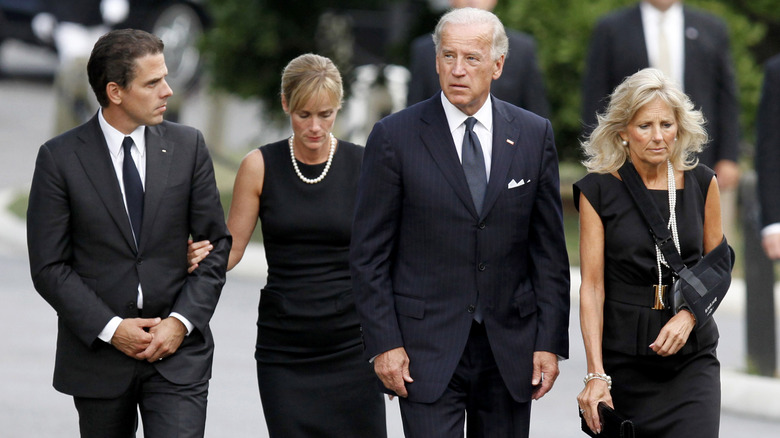 Pool/Getty Images
President Joe Biden's former daughter-in-law claims the book is not about "good versus evil" or "who's right and who's wrong" (via Penguin Random House). However, legal filings made public in 2017 pertaining to the couple's less-than-smooth divorce alleged that Hunter spent money on drugs, strip clubs, and prostitutes, per People. 
As scandalous as the uncoupling of these two may sound, this is just one small part of Buhle's story. In fact, she is adamant that her memoir is more about being a life lesson on how she learned to stand on her own two feet. "When my marriage ended, I felt like I'd lost my sense of who I was," Buhle revealed to People, adding, "Anyone who has seen addiction ruin a relationship, or been through infidelity and divorce, can tell you how devastating it feels. But what I also realized through those crushing experiences is that I needed to find a way to stand on my own."