Why Meghan Markle's Dad Is Urging Her To Talk To The Police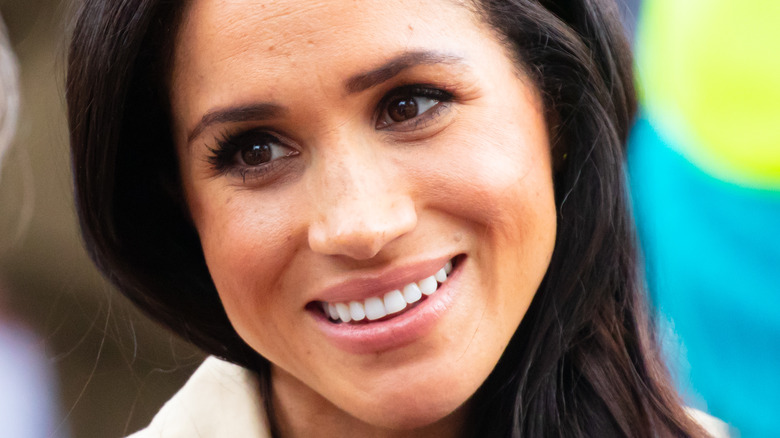 FiledIMAGE/Shutterstock
Meghan Markle hasn't exactly endeared herself to either side of her family in recent years. Her wedding to Prince Harry was reportedly fraught with drama, from a disagreement with sister-in-law Kate Middleton about a flower girl dress to the last-minute announcement that her father, Thomas, was ill and would not be attending (via USA Today and Page Six). 
Things haven't improved since then. The Sussexes' departure from royal duties reportedly didn't go over well with the palace, and their startling media remarks about the palace were even less well received. Thomas Markle has been outspokenly harsh about his daughter, accusing her of abandoning her responsibilities, denying him visits with his grandchildren, and "disowning" both him and her in-laws (per Us Weekly). But in a surprising turn of events, Thomas Markle is now urging his daughter to speak out against a certain member of the royal family. 
Prince Andrew is being sued by Virginia Roberts Giuffre, an American woman who alleges that, as a teen, she was sexually abused by the royal as part of his reported involvement with the Jeffrey Epstein sex trafficking ring (via BBC). The case could go to court later this year, and Meghan Markle could be deposed as a witness. Her father is all for it.
If you or anyone you know has been a victim of sexual assault, help is available. Visit the Rape, Abuse & Incest National Network website or contact RAINN's National Helpline at 1-800-656-HOPE (4673).
Thomas Markle says Meghan has a 'duty' to speak out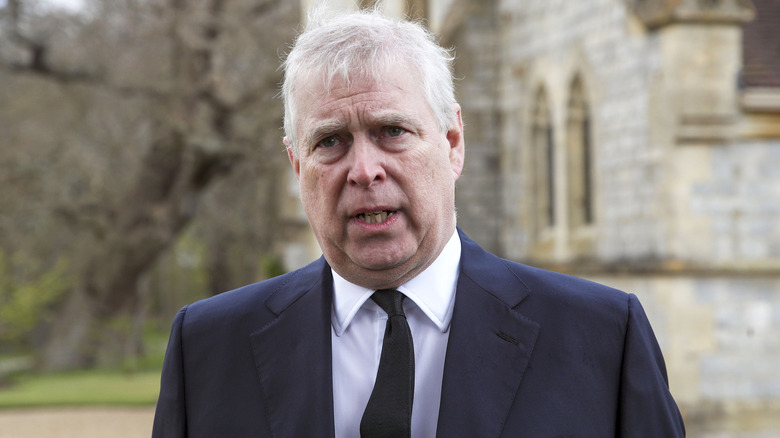 Wpa Pool/Getty Images
Because of Meghan Markle's connection both to the royal family and to Hollywood elite, Virginia Roberts Giuffre's lawyer thinks she may be able to provide some valuable testimony in the case against Prince Andrew. Thomas Markle agrees. In an exclusive interview with the British tabloid The Sun, Markle said that his daughter "should speak to law enforcement in the States" if she knows anything about Prince Andrew's alleged sex crimes. "She has no right to refuse to do so, really," he added. "I understand that Andrew's reputation is damaging to the royal family. If she knows anything and has been involved in Andrew's circle in any way, shape or form, it's her duty to speak about it."
Markle rejects the idea that Meghan should follow the British royals' tradition of keeping mum about family matters. "She's not exempt from this because she's a duchess," he told the paper. "In fact, by leaving the U.K. and taking her prince with her, she gave up the right to be a Duchess."
Prince Andrew is already becoming persona non grata among the royals. His mother, Queen Elizabeth, recently took away his military titles and royal patronages, essentially becoming a private citizen, per The Independent. If Meghan does have solid evidence against her uncle-in-law, speaking out might go a long way toward proving that she's still loyal to the Queen and to the palace, despite the past drama.