Emma Watson's Stance On Palestine Has Hollywood Talking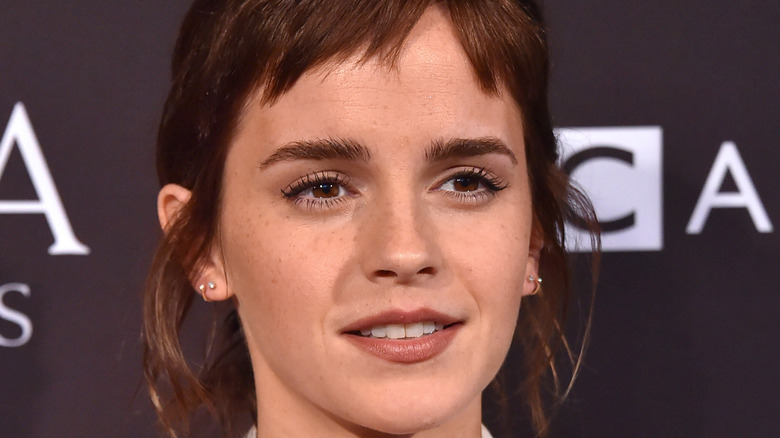 DFree/Shutterstock
Since her "Harry Potter" days, Emma Watson has become an outspoken activist on many major issues. Per Vogue, she was appointed as a UN Women Goodwill Ambassador in 2014, named one of Time Magazine's 100 most influential people in 2015, and, in 2019, was appointed to a G7 advisory board for women's rights. "I feel uncomfortable taking up as much space as I'm taking up and not speaking about [politics and social justice]," Watson told Vogue in 2020. Adding that, to her, not engaging in activism "just feels wrong."
Alongside her work for gender equality and women's rights, including launching a legal advice hotline in England and Wales to those affected by sexual harassment, she's also been focused on sustainability. Specifically, sustainable fashion. 
More recently, however, Watson caused a stir when she reposted a pro-Palestine message on her Instagram page. The post, re-shared from @badactivistcollective, shows the words "solitary is a verb" posted over a collage of Palestinians and Palestinian flags. Backlash for boosting the post even came from Israeli government officials, who accused the actress of antisemitism because of her pro-Palestinian stance, Independent reports.
Hollywood stars have commented on Emma Watson's Palestine stance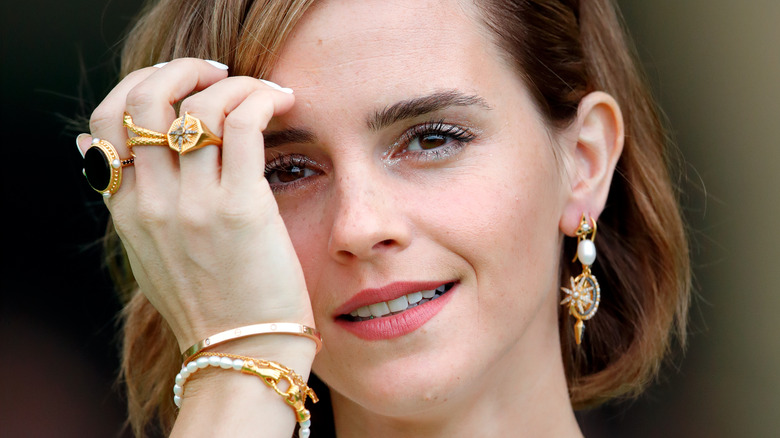 Max Mumby/indigo/Getty Images
Some major Hollywood names like Susan Sarandon, Mark Ruffalo, Viggo Mortinson, Ramy Youssef, and more, have each signed a statement released by "Artists for Palestine." In the statement, they agree with Watson that "solidarity is a verb," clarifying this included needing to show "meaningful solidarity with Palestinians struggling for their human rights under international law."
The conflict between Israel and Palestine dates back to the early 20th century when Jews fleeing persecution in Europe wanted to establish a homeland in a territory that was already controlled by Arabs and Muslims. The United Nations has made several attempts to establish peace between the groups and have failed, according to Vox.
The statement shared by the 30+ actors goes on to say, "We recognize the underlying power imbalance between Israel, the occupying power, and the Palestinians, the people under a system of military occupation and apartheid."