How A Small-Town Brewery With A Connection To Betty White Is Honoring The Late Star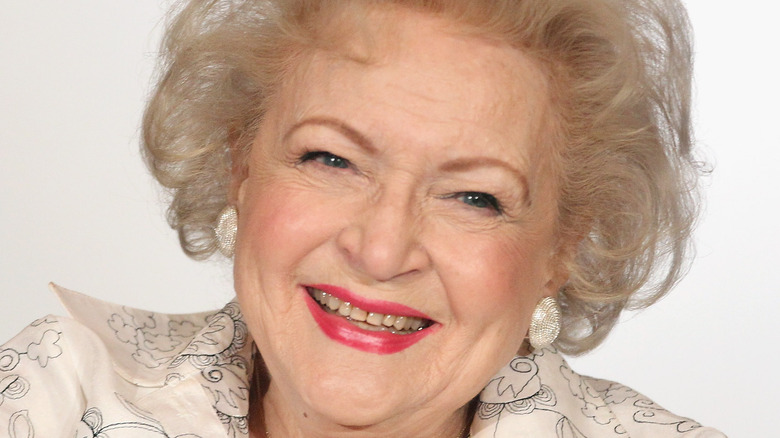 Frederick M. Brown/Getty Images
As what would have been Betty White's 100th birthday approaches on January 17 — had he legendary comic actress lived 17 more days on Earth — people all over America are coming up with ways to honor her. Even ideas that came about before her passing have taken on new heights since White died on December 31, 2021.
The Girl Scouts of America had already been planning a month honoring the star for January as part of its Amazing Women of the Month program, in which young girls and their caregivers could learn about White and then earn a badge at the end of the program. According to People, registration for White's program increased to more than 2,000 participants in the week following her death.
Now, a Wisconsin brewery who has always honored White is seeing more interest in the way it pays tribute to her, allowing the brewery to soon do something that would have warmed the television icon's heart.
Proceeds from a special Betty White Beer go to animal causes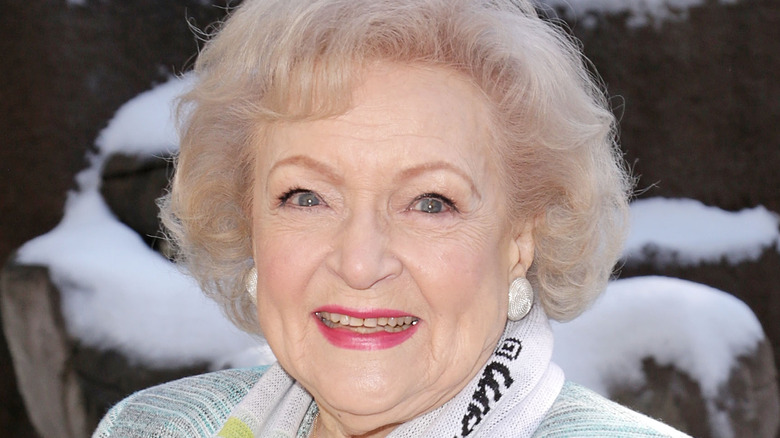 Brian To/Getty Images
The Commerce Street Brewery in Mineral Point, Wisconsin has used the town's connection to Betty White as inspiration to create beer called a Blonde Betty. While White didn't hail from Mineral Point, her beloved husband, Allen Ludden, did. Although it's been rumored she visited the town occasionally, the last known time she was there was for Ludden's funeral in 1981 after he passed away from stomach cancer, according to Inspire More. In fact, Page Six reported that "Allen" was the last word White said before her death.
The brewery even has a system in which patrons buy beers ahead of time for potential customers and before her death, White had 41 beers purchased for her should she ever stop by.
"We around town have always thought of Betty as a Pointer by marriage," Mike Zupke, the brewery's owner said. "Betty has 41 beers waiting for her. We decided if people keep buying beers, we will keep taking it and will put the money toward a good animal cause for her."
Since that announcement, people have indeed continued to buy Blonde Betty beers, and in one week, the number jumped from 41 to 336, totaling $1,680 in purchases to be donated to local animal shelters around Mineral Point.
"Allen Ludden and Betty White is our connection to Hollywood," Mineral Point Mayor Jason Basting said. "For a small town of 2,600 people, it's pretty neat to have that type of connection. She's a legend right?"