Kit Hoover Gets Real About The One Actor Who Left Her Starstruck - Exclusive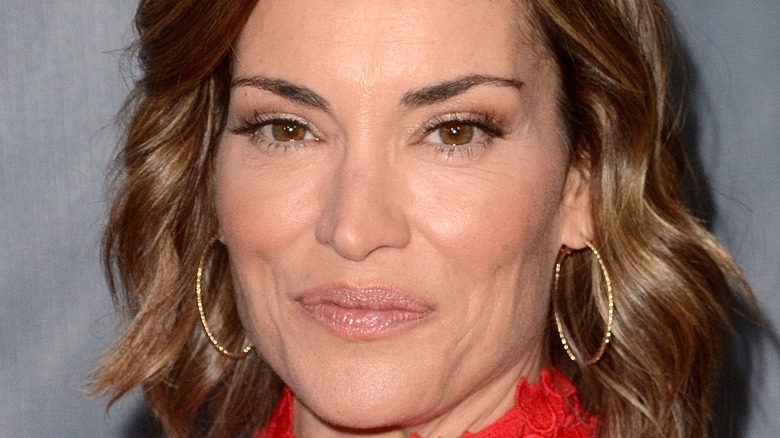 Kathy Hutchins/Shutterstock
If you happen to be "Access Hollywood" host Kit Hoover, you're accustomed to meeting famous actors each and every day. "When you talk to them, they're just so normal, regular people is what you find out," she said during an exclusive interview with The List. Yet, there was still one instance where a certain actor left her completely speechless.
While Hoover was busy reporting from the Oscars red carpet in 2020, her co-host Mario Lopez was approached by a big name. "It was Brad Pitt," Hoover reminisced. "I've never met him. I've never interviewed him." Unfortunately, she didn't get the chance to either. As soon as Lopez was finished speaking with the big star, he disappeared once again onto the crowded red carpet.
To cheer herself up, Hoover headed away from the chaos for a bit of a break — and that's when she got the surprise of a lifetime. "All of a sudden, I'm walking out with my producer, and we're grabbing champagne they have on the red carpet," she explained. "And I bump into him."
Kit Hoover could hardly speak when she first met Brad Pitt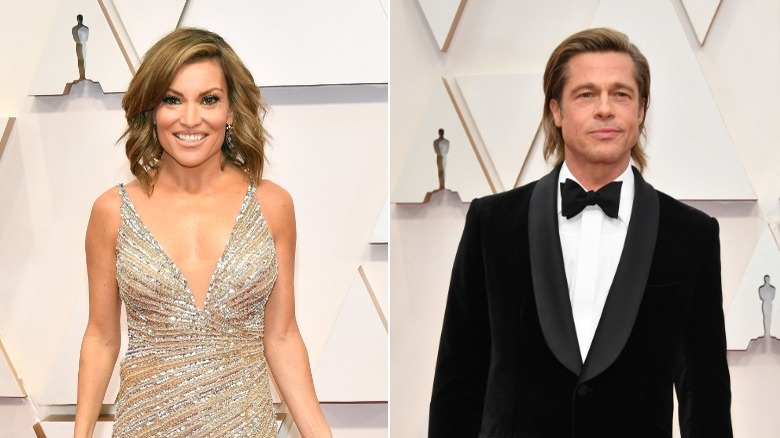 Amy Sussman/Getty Images
Kit Hoover was speechless the second she laid eyes on Brad Pitt. "He was just as cute in person," she told The List. In fact, she was so speechless that she accidentally introduced herself to him as Kit Pitt. "He stops, and he looks me in the eye, and he goes, 'Wait, maiden or married name?'" She explained. Needless to say, she was stunned.
The next thing that came out of her mouth was even more of a lie. "Then I say, 'I love architecture,'" she laughed. "I don't like architecture."
Though Hoover had a hard time getting the right words of her mouth, it was still one of the most memorable moments of her entire career in entertainment. "It was the whole sea of people going into the award show, and there he was," she said. "Yeah, Kit Pitt."
You can catch Kit Hoover weekdays on "Access Hollywood" and "Access Daily." Check your local listings.