Why Didn't Britney Spears' Lingerie Line Survive?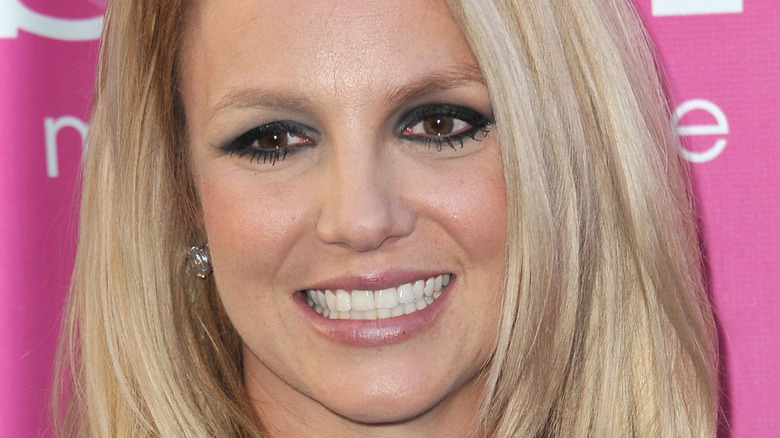 Jaguar PS/Shutterstock
Britney Spears has been through the highs and lows of being a celebrity; so much so that a brief foray into the business of making and selling lingerie is merely an afterthought in the long slew of challenges and drama that the musician's life has been about (via Page Six).
Bursting onto the scene as a sensation in 1998 and going on to become the best-selling teenage singer of all time, according to The Tylt, it really looked like the world would forever be at Spears' feet forever. However, things fell apart.
After her divorce from Kevin Federline — which saw her two sons taken from her, according to The Sun — the famed Princess Of Pop spiraled into some mental health issues (via Us Weekly). After a couple of public outbursts and nervous breakdowns that saw her end up at a rehab facility, that's when Spears' conservatorship kicked in. This caused the iconic star's work, life, and finances to fall under the control of her father, James Spears, who was the court-appointed conservator, per BBC.
Now that Britney Spears has gotten her life back and can finally control her fortune of about $59 million, according to Business Insider, it'll be interesting to see whether or not the "...Baby One More Time" singer will revisit her fashion business of making intimate wears. After all, it was something that has been referred to as her "passion project," per PopCrush. While we hold that thought, let's look back on the short-lived lingerie line and what became of it.
Britney Spears' lingerie line closed without notice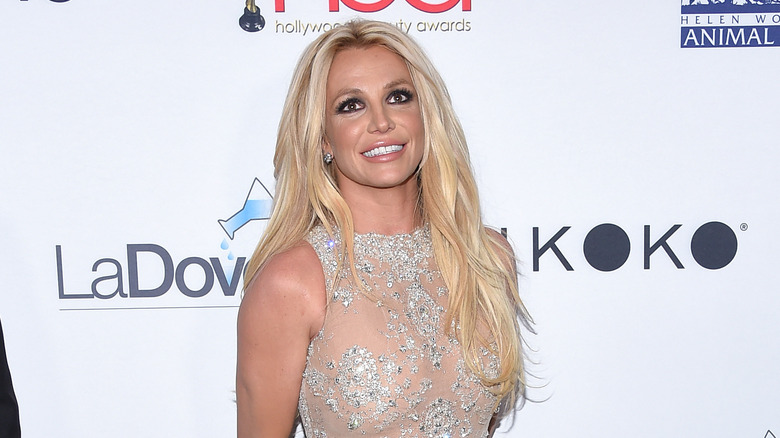 DFree/Shutterstock
The idea for Britney Spears' lingerie line — The Intimate Britney Spears — came in Europe sometime around 2004. She told Glamour in 2014, "I went to Europe [10 years ago] and I went to a store and it was really, really cool ... Ever since then, it was like 'I want to do that. I want a lingerie line.'"
That dream came true in 2014 when the pop star released a series of sexy, luxurious nightwear, with bustiers, kimonos, shorts, and other sleepwear to "make every woman feel confident and beautiful in everything she puts on," via her website. The brand was inclusive of women with different body types, and it was available only online and shipment went far and wide across the globe, per PopCrush.
The ads and marketing campaigns for The Intimate Britney Spears were also exciting as the "Piece Of Me" singer immersed herself into the process of creating video ads featuring poetic voiceovers and sensual visuals, per PopCrush. Her Instagram was also used to get word out about the brand, and complete with promo content and yet another video that merged poetry with sexual allure, it looked like Spears had hacked a formula that'd be used for several years to come.
However, that would be the last thing to be heard from Intimate By Britney Spears. The venture just faded off without any explanation and no one seems to know what really happened with it. The only traces available of it are throwback Instagram posts, and a distant memory of a time when it looked like Britney Spears would conquer this corner of the fashion business.