Why Martha Millan Wanted To Be 'Careful' With Her Role On The Cleaning Lady - Exclusive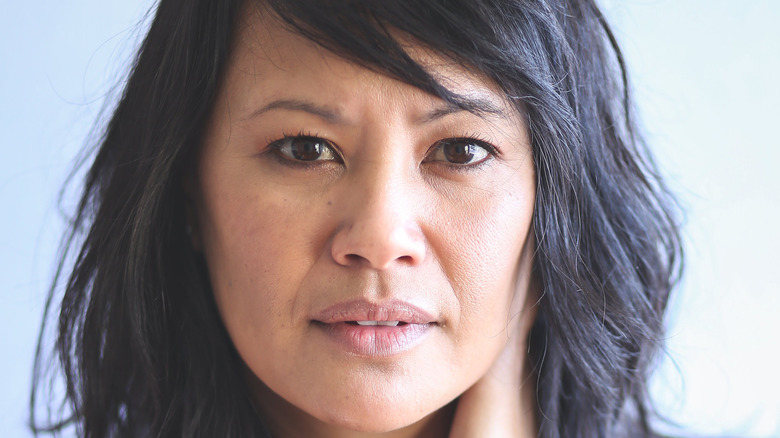 Yanina May
Martha Millan is a Filipino actress who moved to Australia when she was 4. She's had roles in "The OA," "Madam Secretary," "Succession," and recently, you may have seen her in Fox's new crime drama "The Cleaning Lady" (via IMDb). She plays Fiona De La Rosa, the sister-in-law and friend of Thony De La Rosa (played by Élodie Yung).
After moving to the U.S. to seek treatment for her sick son, Thony is met with a system that fails them, and she ends up as a cleaning lady for organized crime (via Fox). Along with trying to help Thony, Fiona is also the mother of two children. And as an undocumented person, she's under the threat of what could happen to her family if she were caught.
Millan had a lot to consider when approaching such a complex character. In her exclusive interview with The List, she explained why it was important to her to be "careful" in telling Fiona's story and balancing her different sides. She also shared how she was able to connect with the character's Filipino culture and weave it into the role.
Fiona faces many challenges as an undocumented mother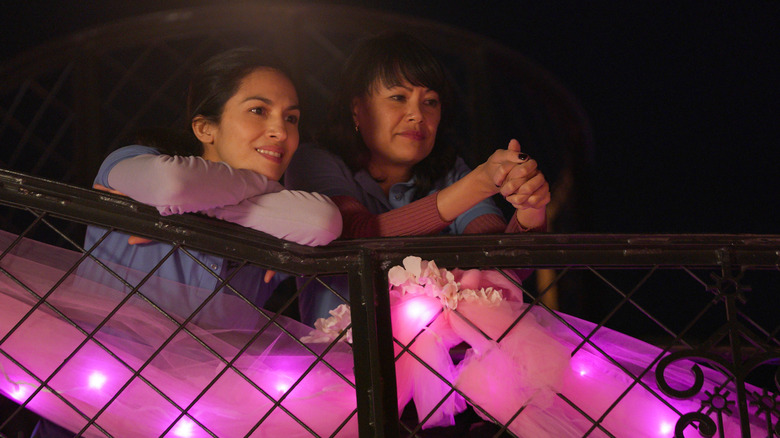 Ursula Coyote/FOX
When approaching her role in "The Cleaning Lady," Martha Millan wanted to emphasize Fiona's role as a mother who's protecting her children. "For me, that was what I wanted to base my character on, just to really ground the choices I made as an actor to become that mother who is a strong mother figure," Millan said. "Despite the fact [that] she's flawed in many ways.
On top of all the regular pressures of motherhood, Fiona faces the added layer of being an undocumented person, which also played a big factor in her character for Millan. As the actress explained it, being, "an undocumented person really adds to the type of mother that she is. And the challenges that she faces are more extraordinary because of the fact that she could lose her children at any moment because of her situation. So any kind of carelessness can cost her life and her family's."
Martha Millan connected to Fiona's Filipino culture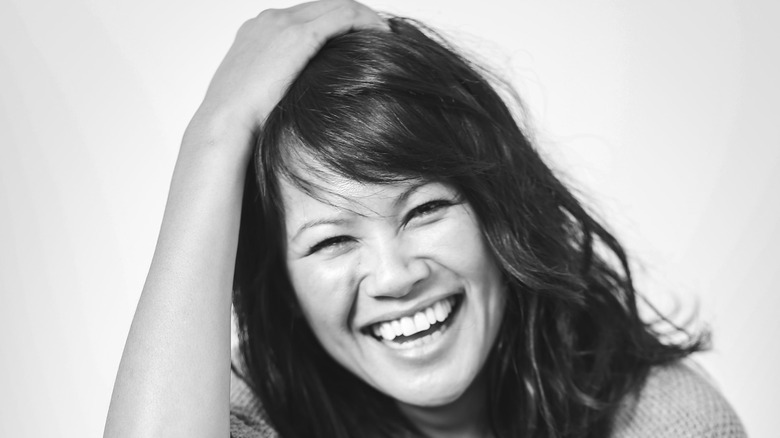 Yanina May
Despite the pressure she's under, Fiona is still bubbly and confident. Martha Millan described her character by saying, "She's a lot of fun. She's unpredictable, definitely a lot of passion and fire." The actress also joked, "Well, she definitely likes punching people, so that's an element of surprise in itself." One of the challenging elements to playing Fiona was layering her bright and fun personality along with the hardships she faces as an undocumented mother.
In bringing that to life, Millan said it helped that she could connect with the character's Filipino culture. "That is how Filipinos are, in terms of when they're dealing with things, there's always time to still karaoke. If something really bad is happening, it's just like, let's eat. You know? And I think that's part of our culture." Millan continued. "And I think I really had to connect with my Filipino lightness in dealing with those really tough situations that she's facing every day."
Viewers can tune into FOX on Mondays at 9/8C to watch upcoming episodes of "The Cleaning Lady."