How Gabi Butler & Morgan Simianer Balance Friendship And Competition - Exclusive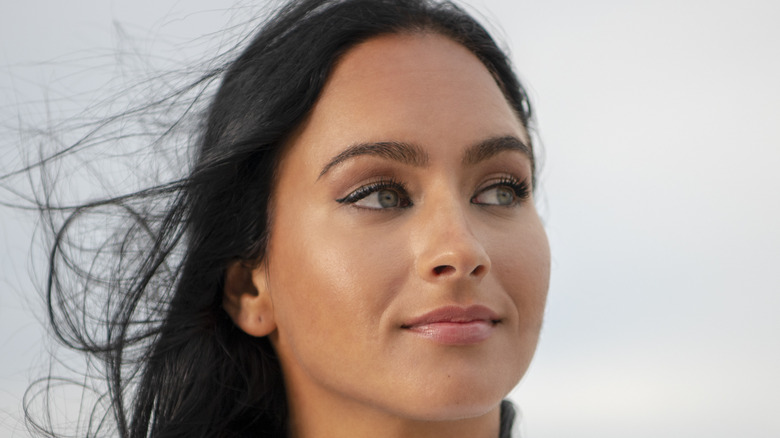 Netflix
Season 1 of Netflix's "Cheer" gave viewers an inside look at the Navarro College cheer team. By showing their practices, competitions, and the teammates' struggles, the series offered a glimpse at how intense the world of competitive cheer really is. Through interviews the show also lets you get to know members of the Navarro team, like Gabi Butler and Morgan Simianer, more personally. Many viewers loved seeing the athlete's personalities and the friendships between the teammates.
With Season 2 recently airing on Netflix, Butler and Simianer sat down for an exclusive interview with The List to discuss what to expect from the new season. The competition is just as tough as ever in Season 2, and all the athletes want to make the top spots. Butler and Simianer shared what it's like competing with each other and the rest of their teammates while keeping close friendships and trusting each other.
They're all competing for the top spots on the team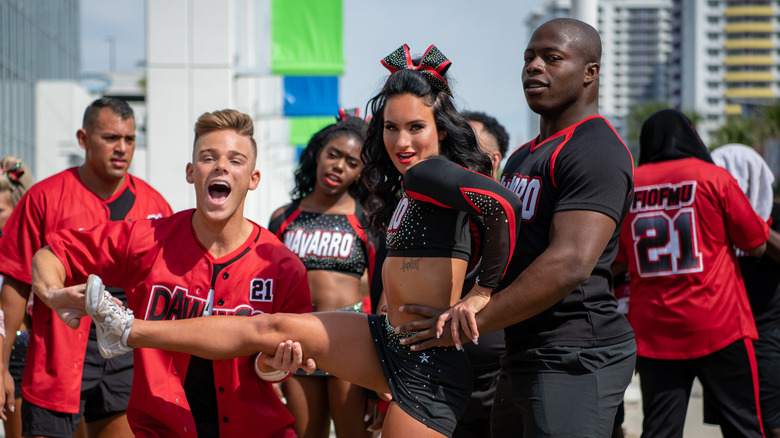 Netflix
Although "Cheer" shows the close bond these teammates form, they also have to compete with each other for opportunities. The athletes spend all season preparing for Nationals in Daytona, Florida, but after all that work, not everyone on the team can actually perform. Naturally, the competition for those spots on the mat is stiff. "I would say like, as a cheerleader ... as any athlete, you're going to be competitive," Gabi Butler explained. "When you have a spot, and it's right there, you are going to do anything and everything you can in your power to get that spot."
But, that doesn't mean the competition is mean-spirited or that they hold grudges. According to Butler, it's more "friendly" than that. "We're not going to be like, 'Oh, I hate this person because they got the spot.' It's more like, 'You better go do the damn thing. You better go and do that.' Like, 'Do that spot, and I'm going to be right there to support you.'"
Regardless of the competition, they're still a family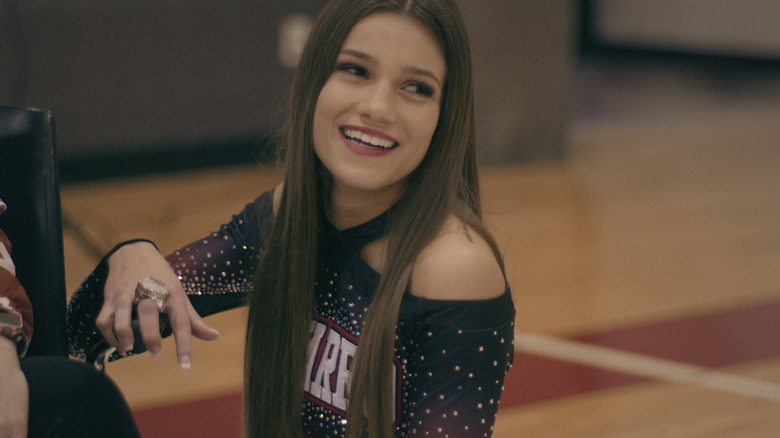 Netflix
The Navarro team has found a way to balance that friendly competitiveness while still supporting each other. "It is just so family-based, and we literally fight like brothers and sisters. We spend 24/7 together. We live with each other, practice together, go to classes together. So we're just so close with each other. And it's such a family that we're going to support each other no matter what," Morgan Simianer said. "Instead of beating each other down and being upset about who's going to go on the mat, who's not going to be on the mat, we really just pull each other up and support each other and push each other to be the best athlete and person that we possibly can."
Gabi Butler added, "I would definitely say that Navarro, it is a friendly, competitive [group]. It's [a] pushing-each-other-type thing. And it's always been like, even if you didn't get that spot, we've always been supportive of each other."
They're even friends with their rivals, Trinity Valley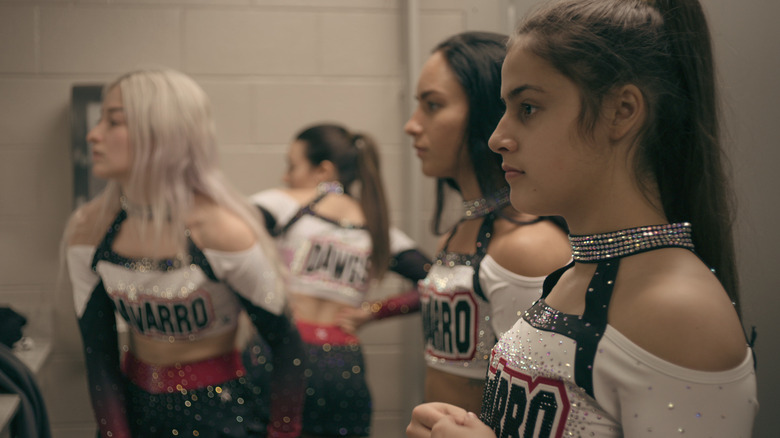 Netflix
Along with following the Navarro cheer team, Season 2 also takes the camera behind-the-scenes with their long-time rivals, Trinity Valley. Gabi Butler said the rivalry between the two teams is real on and off-camera. "Over the years, Navarro and Trinity Valley have always been super competitive with each other, and, of course, you are going to have these certain people that have it at a level that is more than others." However, just like with their own teammates, that competitiveness isn't personal. "I have never been the type to be like, 'Oh, I don't like this person because they're on that team.'" Butler said. "I'm a very naturally loving person. I love very hard with everyone, honestly. I have friends that do cheer for Trinity Valley."
"I 100% agree with Gabi," Morgan Simianer added. "There is a rivalry between the two teams, but I am also friends with some people that are on TVCC, and they're humans. We love them. Like we are not enemies type of thing, but it is one of those things like where it does come down to that one competition you work the whole entire year for, as soon as you step on that mat, it's like, you can be friends after, but you got to get your stuff done right then and there."