Why Women Should Use Men's Shaving Cream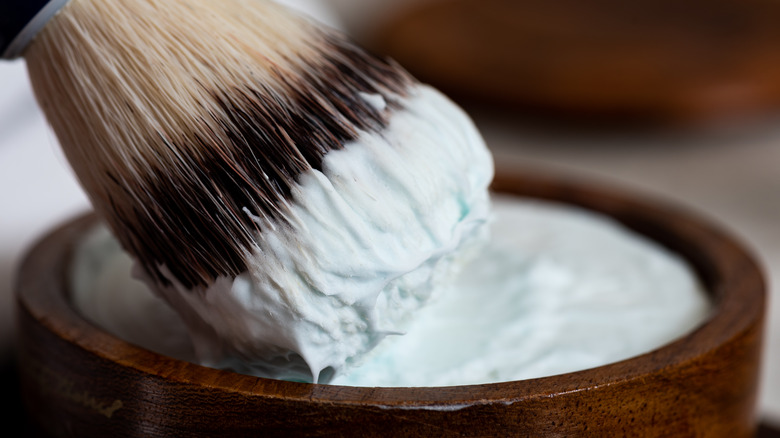 BGSmith/Shutterstock
As is the case when it comes to choosing between razors marketed toward specific genders, men's shaving creams and razors tend to be cheaper than those targeted for women. Often dubbed as "the Pink Tax," women generally have to pay more for hundreds of toiletries including shaving creams, gels, body wash, shampoo, and deodorant that has a cheaper counterpart targeted to men.
So, what exactly are women paying more for? Well, according to Intuit Mind Life, it's often down to the minor differences in production like different colors and sizes, as well as higher tariffs on women's products. Some manufacturers believe that women are "less price-sensitive" than men when it comes to buying things like toiletries, more often than not buying a product regardless of the price. However, this seems to have changed according to a study by First Insight (via Forbes), which found that more than a third of women compare prices in-store compared to 21% of men.
With that in mind, there's all the more reason for women to gravitate towards the male grooming section and try out different brands of shaving cream.
There's no major difference between shaving creams for men and women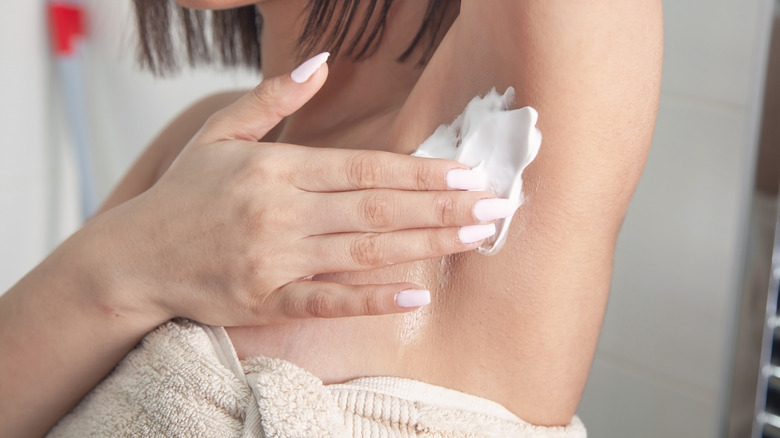 ANDRANIK HAKOBYAN/Shutterstock
British newspaper Metro discovered that when comparing women's and men's deodorants, all the major ingredients were the same and worked equally as well. The same can be said for shaving creams, which typically share the same ingredients. However, some types of shaving cream marketed for men with sensitive skin tend to contain more moisturizers, according to Beauty Answered, as well as an aftershave fragrance rather than a floral one.
However, there are other options if you're not so fond of either fragrance. More recently, brands have been coming up with shaving creams that literally just do the job they were made for rather than smelling manly or pretty. Bic's Made For You Shaving Cream is a great example — a unisex shaving cream that focuses on moisturizing and soothing the skin rather than on fancy packaging and specific smells. Flat N' Flawless's Flawless Shave is another, which is designed to moisturize the skin and leave a neutral "all-natural" smell.