The Secret To Looking Like A Princess Revealed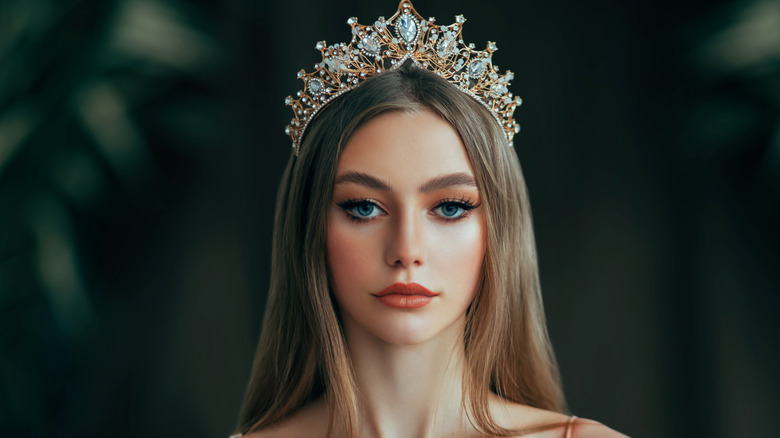 Ironika/Shutterstock
There are two images of the word "princess" that likely come to mind when you read or hear this word. There's the image of real-life royalty — think the late Princess Diana of Wales or the lavish lifestyle Princess Anne currently lives — and the image implanted into us by Disney through their countless films. Disney's reign over the princess image began in 1937 with the release of "Snow White and the Seven Dwarfs" (via IMDb) — yes, it came out before World War II — and has continued until today with the likes of Princess Tiana, Queen Anna of Arendelle, and Moana. (Moana's title isn't technically "princess," but she fits the same bill nonetheless.)
There's one thing both categories of princess have in common: their beauty. We've previously collected a list of the most beautiful princesses and queens in history, but now it's time to delve into what makes a princess, whether in real life or on the screen so stunning. There are surely certain makeup or general beauty tips that can help bring about that transformation for the everyday person. After all, who doesn't want to feel royal and magnificent?
Princess-style makeup is easier to do than you think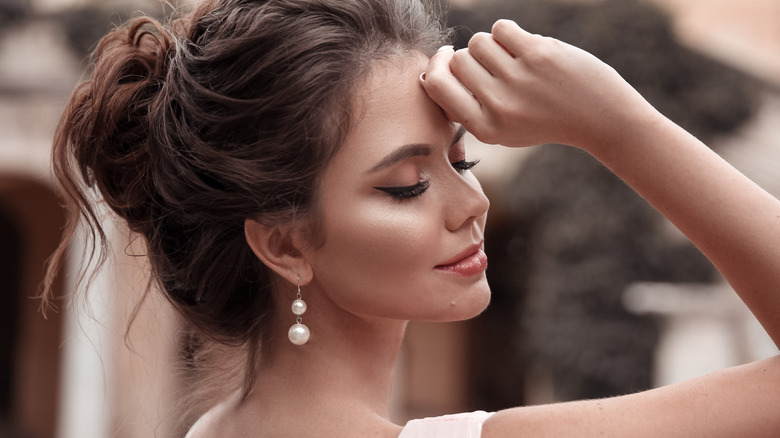 VAndreas/Shutterstock
British royals are required to follow certain beauty rules in the public, but on the opposite side of things, one may wonder how they can elevate their look to appear like royalty. According to Harper's Bazaar, there are a few practical ways to elevate your makeup game into something royally glamorous. The outlet interviewed celebrity makeup artist Naomi Donne in 2015 ahead of the release of Disney's live-action "Cinderella," and she revealed how she turned Lily James into the titular princess.
According to Donne, you should focus on classic glamour techniques if you want to emulate royalty. Cinderella employed '40s-era beauty techniques specifically. This included not much color. She wanted the princess to exhibit natural beauty to contrast with the other actors. "But when we decided to do this look, which is a very heightened '40s look, I wanted Cinderella's face to look as if she has nothing on ..." Donne told Harper's Bazaar.
This move falls in line with other Disney princess makeup hacks. Brit + Co recommends, for example, putting nude eyeliner on your lower water line to make your eyes look bigger, adding powder to your real lashes before applying fake lashes for a plumper, and using lipstick sealers for look longevity.
Both Donne and Brit + co highlight the necessary component of princess glamour, which is simply that it involves championing your face through makeup. It's about looking bright and ready to take on the day.