Barack Obama's Birthday Tribute To Michelle Has Twitter Swooning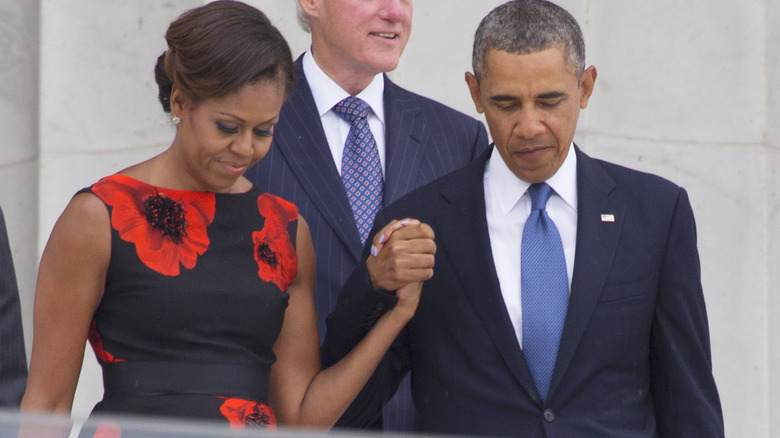 Joseph Sohm/Shutterstock
While the country as a whole tends to always have an interest in the marriage and personal lives of the president and their spouse at least to some degree, there is no denying that former President Barak Obama and former First Lady Michelle Obama inspired the romantic imaginations of many Americans like few other presidential couples in recent memory. Maybe it was the way they danced with each other at the inaugural ball or the way they still look at each other with joy and affection after decades together, but people love their love.
The couple first met back in 1989, when she was still Michelle Robinson, a 25-year-old attorney in Chicago (via Glamour). At the time, she was working at the law firm Sidley Austin, and one day, she was asked to show the firm's newest employee around. The new guy in question? Barack Obama. The rest, as they say, is history. 
Barack Obama's sweet birthday tribute to Michelle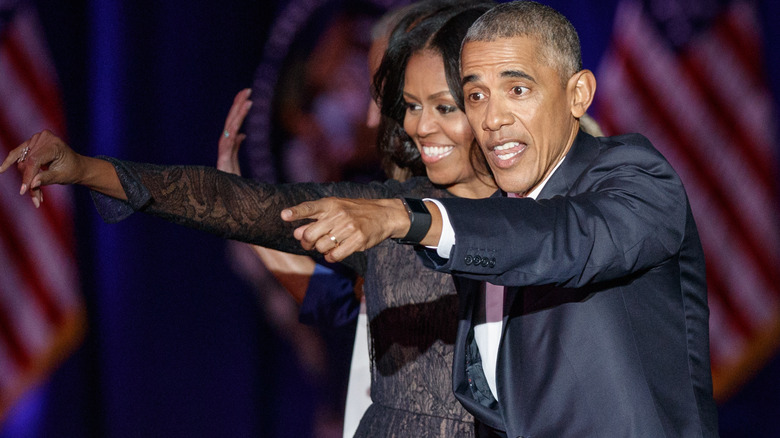 John Gress Media Inc/Shutterstock
Yesterday, January 17th, was Michelle Obama's birthday, and in keeping with their long tradition of not shying away from public displays of love and commitment, Barack Obama posted a tribute to his wife on Twitter. In his tweet, he kept it simple (but unflinchingly romantic), by saying, "Happy Birthday, Michelle. My love, my partner, my best friend." Along with the loving words, he also shared a lovely photo of the two of them on a tropical beach at sunset, with Michelle holding a drink in her hand and smiling broadly as her husband lovingly planted a kiss on her upper cheek. 
In response, Twitter swooned, with people saying things like: "True love," and "Love both of you." As of this writing, the former president's birthday tribute tweet to his wife has been retweeted 33,000 times, liked more than half a million times, and has garnered thousands of comments. At 58 years old, it's safe to say Michelle is still deeply adored by her husband, and thousands of people are still cheering on that love.