Jen Psaki Takes On Virginia Governor Over Mask Mandates In Her Children's School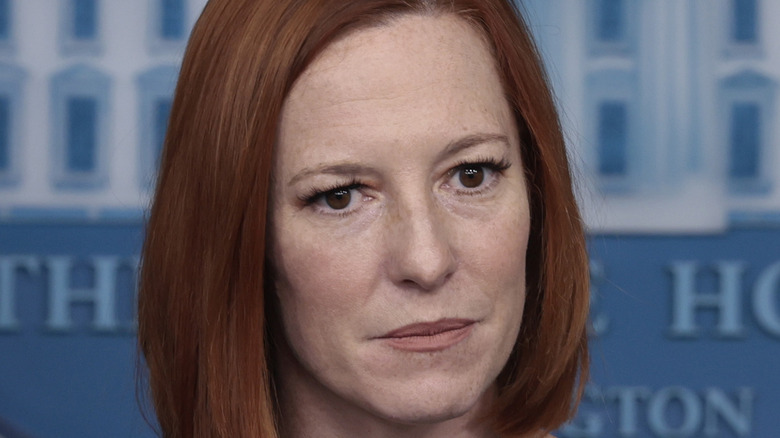 Anna Moneymaker/Getty Images
Through most of the coronavirus pandemic, Virginia residents were used to the Democratic COVID-19 safety policies of Ralph Northam, the state's governor until Jan. 15, 2022, when Republican Glen Youngkin was sworn in. 
One gripe Virginians had was how schools had closed for way too long, and Youngkin ran on keeping them open. When schools opened in Virginia under Northam in August 2021, there was a mask mandate in place that districts had gotten used to, according to NBC Washington.
However, as soon as Youngkin was sworn in, one of his first actions was an executive order banning the mask mandate as of Jan. 24, 2022, making masks optional for students. 
He started getting pushback almost immediately. Districts in northern Virginia stated that they would keep their mandates in place until the new order went into effect (via CNN) and others said they would continue their mandate past then (via NBC Washington). 
White House Press Secretary Jen Psaki, a parent of young students in Virginia, also gave pushback — and took to her personal Twitter account on Jan. 16, 2022, to condemn the new governor.
Jen Psaki is concerned for her children after the mask mandate is lifted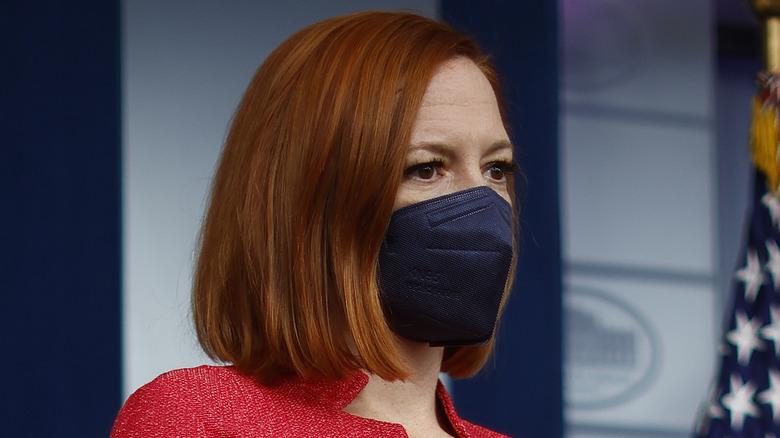 Chip Somodevilla/Getty Images
Jen Psaki, who has her own bully pulpit as press secretary for President Joe Biden, has two young children in Arlington, Virginia, schools and made it quite clear she takes umbrage with newly sworn-in Governor Glen Youngkin banning schools from instituting mask mandates.
In a response to a tweet from local Virginia station WTOP featuring a video of Youngkin disparaging those who have come out against his school mask ban, Psaki let her new governor know how she feels by thanking the districts that still want masks in schools. 
"Hi there. Arlington county parent here (don't believe you are @GlennYoungkin but correct me if I am wrong)," Psaki tweeted. "Thank you to @APSVirginia for standing up for our kids, teachers and administrators and their safety in the midst of a transmissible variant."
Youngkin has said he will "use every resource within the governor's authority" to enforce his new order, with some speculating that those schools that don't comply with his ban will have funding taken away, according to The Washington Post.