How The Queen Will React To Harry's Legal Plans, According To A Royal Expert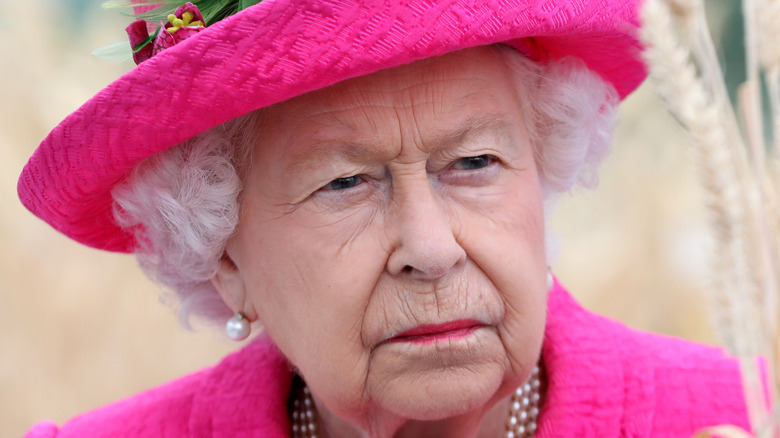 Chris Jackson/Getty Images
Prince Harry and Meghan Markle lost a lot of privileges when they opted to leave the royal family in early 2020. The Duke and Duchess of Sussex later left the U.K. and settled down in California, where they currently live and raise their two children, Archie and Lilibet. 
When they made the decision to exit the royal family, Harry and Meghan lost their taxpayer-funded police security in the U.K., per BBC. Now, the Sussexes claim that they can't return to the country because they don't feel safe as their private security team doesn't have adequate jurisdiction in Harry's home country.
The prince's legal representative reveals that Harry has filed a claim to "challenge the decision-making behind the security procedures" in hopes of reversing the decision so that he and his family can return home and feel safe.
"Prince Harry inherited a security risk at birth, for life," his legal representative said in a statement. "He remains sixth in line to the throne, served two tours of combat duty in Afghanistan, and in recent years his family has been subjected to well-documented neo-Nazi and extremist threats."
The representative added: "The UK will always be Prince Harry's home and a country he wants his wife and children to be safe in. With the lack of police protection, comes too great a personal risk."
Now, one royal expert is revealing how Queen Elizabeth feels about Harry's plans to challenge the decision.
Queen Elizabeth is reportedly unhappy with Prince Harry's behavior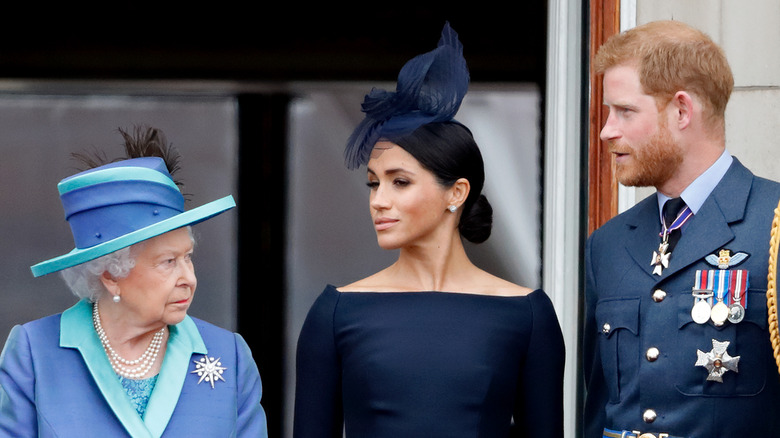 Max Mumby/indigo/Getty Images
The Mirror reports that Queen Elizabeth is not thrilled about her grandson Prince Harry's decision to challenge the decision to end his taxpayer-funded security in the U.K. 
Royal expert Ingrid Seward reveals that the queen won't be happy about the situation. 
"Prince Harry's threat of legal action against his grandmother's government will not sit kindly with her. The Queen does not like being threatened," she said. "Even though the threat is not directed at her personally, it is a threat that comes under her jurisdiction. It will make her annoyed and very irritated."
Seward added: "She has no desire to alienate the Duke and Duchess of Sussex, but if they continually behave like spoiled children trying to get their own way, she will be forced to do so."
The expert also revealed that both Harry and his brother, William, grew close to their security guards and that it's only natural that Harry would want the same protection for his own children. 
"As youngsters both Harry and William knew exactly how their Police Protection Officers operated. They became close to them. They were together every time they left home," Seward said. "No wonder Harry wants that kind of protection for his wife and children. But he is very unlikely to get it."
Of course, if the Sussexes opt not to return to the U.K. because of security, they may sadly prevent their children from ever meeting the queen, opening up the couple to even more scrutiny.