Kristin Davis Reveals Whether She'd Ever Let Her Kids Watch Sex And The City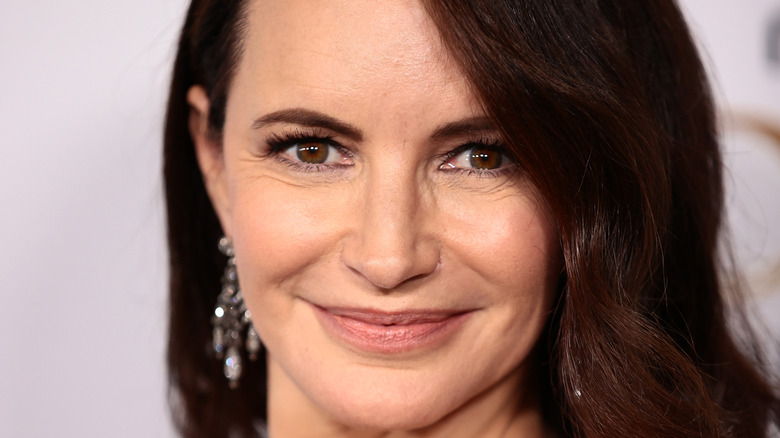 Dimitrios Kambouris/Getty Images
"Sex and the City" inspired many viewers to feel empowered about their bodies, relationship status, careers, friendships, and more. According to Bustle, the HBO series — which starred Sarah Jessica Parker as Carrie Bradshaw, Kristin Davis as Charlotte York, Kim Cattrall as Samantha Jones, and Cynthia Nixon as Miranda Hobbes — helped to explore themes of female empowerment and sex-positivity during its run on television.
The characters' careers were often implemented into the storylines, as they consistently found themselves having more success than their male counterparts. "Sex and the City" also tackled plotlines pertaining to infertility, adoption, and abortion, as well as dating, marital issues, and life as a single woman navigating the world without a partner. The character of Samantha was also known for prioritizing herself over her other relationships, including romantic ones, and made no apologies for putting herself first.
The series had so many important themes and open and honest conversations that Davis recently reflected on the show, and opened up about whether or not she'd allow her children to watch when they're older.
Kristin Davis says she'll use SATC as a teaching tool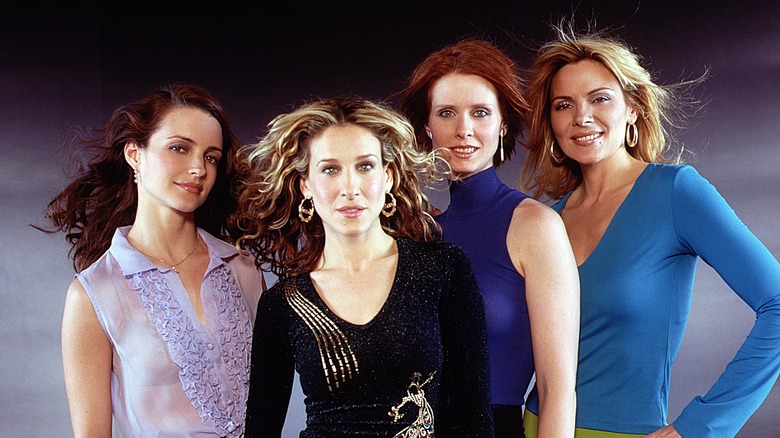 Getty Images/Getty Images
"Sex and the City" actress Kristin Davis is opening up about the possibility of allowing her two children to watch the series when they're older. Although Davis' children, son Wilson, 3, and daughter Gemma, 10, are too young to watch the show now, the actress says that she may allow them to watch the series when they're older so that she can use it as a "teaching tool."
During an appearance on "The Kelly Clarkson Show," Davis recalled a moment when she and Gemma saw a person watching a scene from "SATC" on an airplane (via People). At the time, Davis says that the situation was "a little scary." However, she has plans for how to handle the provocative series as it pertains to her children.
"Now that she's older and now that she's getting exposed from her friends to all this stuff, even though I'm very controlling ... I'm thinking I'm going to use it as a teaching tool," Davis said of allowing her daughter to watch the show in the future. "I don't want her to feel embarrassed. I want her to talk to me. I'm a single mom, it's super important ... gotta keep them talking. You know, 'Sex and the City' is kind of a good educational type thing ... for later."
It appears that Davis wants to have an open and honest dialogue with her kids, and allowing them to see the show may be one way to achieve that.