Jenna Jameson's Partner Shares Surprising Health Update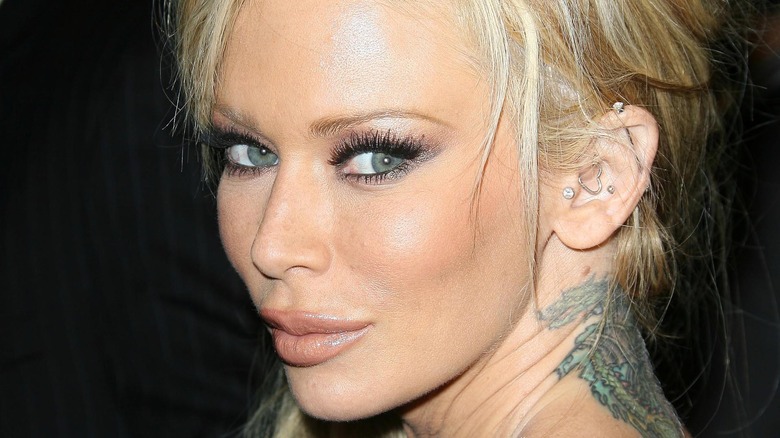 Entertainment Press/Shutterstock
Jenna Jameson has become an interesting figure in pop culture. Once one of the most popular adult film actresses, Jameson broke into the mainstream with roles in films including the Howard Stern biopic "Private Parts," as well as roles on television shows like "Family Guy" (via Biography). Her flings with various celebrities, such as "Friends" star Matt LeBlanc, also helped to make her a household name.
Her career as a highly recognized adult film performer and media personality took a sharp turn when she started speaking out publicly against vaccines, per Jezebel. In 2019, the actress took to Twitter to write, "The systematic silencing of parents speaking out, questioning vaccines is telling. It's bullying. I watched it with many celebrities that spoke about stopping vaccines after injury or it being against their beliefs. I will not stop because hundreds of you attack me. #BelieveWomen"
In 2022, she began suffering health problems and was diagnosed with an auto-immune disorder (via HITC). After spending years speaking out against vaccinations, many of her followers believed that she had contracted this strange disease from the COVID-19 vaccine. She quickly shut this down, stating that she never received the COVID-19 vaccine. Now, it seems she may have been misdiagnosed altogether.
Jenna Jameson's diagnosis has caused confusion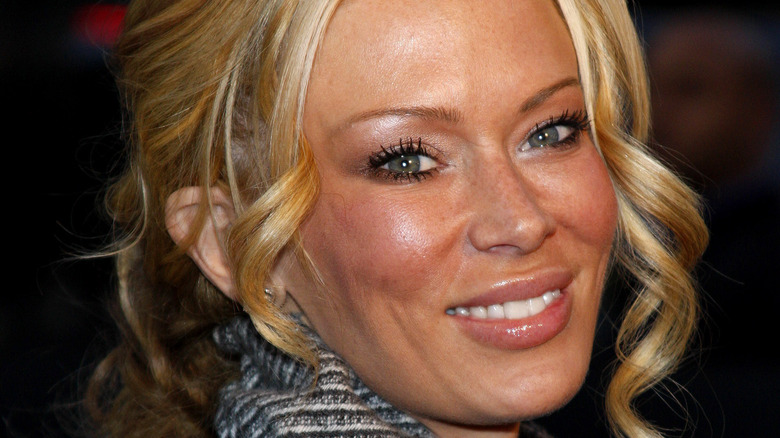 Tinseltown/Shutterstock
After losing the ability to walk, Jameson was hospitalized and diagnosed with a rare autoimmune disease called Guillain-Barré syndrome, Page Six reported. Her partner, Lior Bitton, shared that she had been throwing up for two weeks before she went to the hospital, only to be sent home. Eventually, she was given the diagnosis, but it seems she was misdiagnosed.
According to Yahoo! News, Jameson remained in a Hawaii hospital receiving more tests and therapies. Bitton shared that the tests questioned her original diagnosis. "Update on Jenna. Her legs thinning down. She can't walk can't stand up and she doesn't get any better with the IVIG treatment and vitamins," Bitton told fans on Instagram. "After they suspected that it's Guillain-Barré syndrome now they having the run more test cuz they are not sure."
He later shared another update, confirming she was misdiagnosed originally. "Just a little update, Jenna is still in the hospital," Bitton said in an Instagram story. "She doesn't have the Guillain-Barré syndrome. It was confirmed by the doctor after a second test and five rounds of IVIG, so she does not have the Guillain-Barré ... We will keep you posted soon." He then called for her fans to continue to pray for health while they await further updates from doctors.