This Affordable Perfume Is A Perfect Dupe For Marc Jacobs' Daisy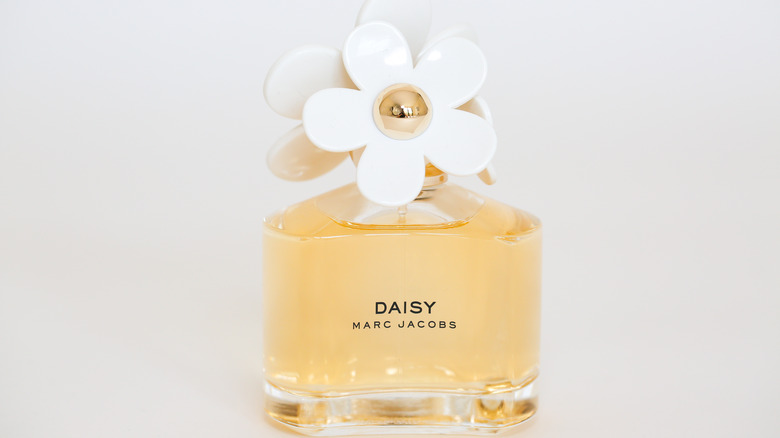 Helen89/Shutterstock
Who doesn't love a fantastic perfume? We spritz on a good fragrance no matter the occasion, even if we're just headed to the supermarket (yep, we're extra like that). Perfumes evoke joy from within, and it's all down to science. As psychotherapist Daryl Appleton, MD explained to PopSugar, "smells through the olfactory system have strong ties to the memory and fear centered [in] the brain," triggering deep, immediate psychological responses in us. That's exactly why passing by a bakery on your morning trek to work may feel comforting, especially if you get a whiff of fresh-baked cinnamon rolls, the smell of your grandmother's home may remind you of your childhood spent making puzzles in her living room, and your romantic partner's signature scent may trigger passion in you. Scent is tied to the way we live our lives, so if you love one perfume in specific, it's all about your ingrained emotional response to it.
You may gravitate to caramel-esque, gourmand perfumes that bring to mind decadent desserts, or just love citrusy, clean-smelling fragrances instead. No matter your scent style, it's all about a smell's connection to your memories and experiences. If you adore Marc Jacobs' sweet-yet-fresh Daisy perfume, you're not alone — the seriously-popular fragrance has dominated the market since its debut in 2007, made famous by its fresh, floral scent peppered with violets, jasmine, and berries. If you can't get enough but hate the hundred-dollar price tag, we've found an unbeatable dupe for a fraction of the price.
This Avon fragrance is a shocking Marc Jacobs Daisy dupe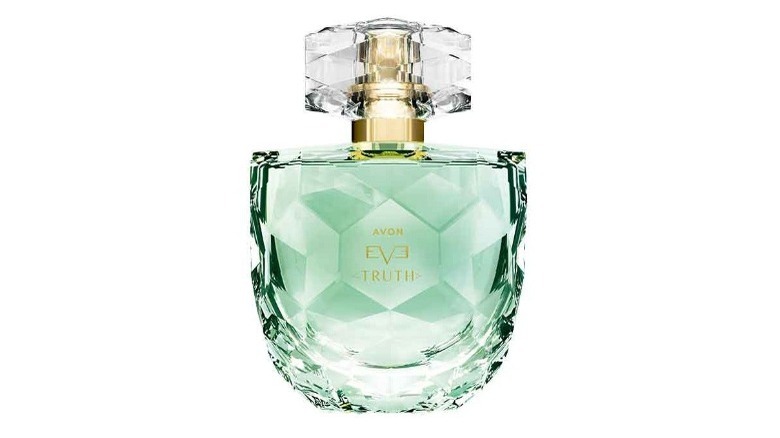 Avon
As Dr. Appleton explained to PopSugar, having a signature scent is more important than most of us think. According to him, "our signature scent is more than just something we like; it can be tied into our confidence and linked to our ability to self-soothe by reminding us of times when we felt powerful." Your everyday perfume may work as a magic amulet for you, bringing back fond memories, or making you feel absolutely unstoppable when headed to work. If your mystical potion is Marc Jacobs' Daisy, allow us to introduce you to Avon's Eve Truth: as described by Good To, this is an uncanny dupe for its more expensive counterpart. So much so, you won't even notice the difference — and it costs just around one-fourth the price of the Marc Jacobs fragrance.
It's easy to see why Avon's Eve Truth is so similar to the iconic Daisy perfume: it was actually created by French perfumer Laurent Le Guernec, who used to work on the Marc Jacobs fragrance line. Another eerie similarity? Both fragrances feature a similar scent profile, blending both fruity and floral notes. While Daisy brings together berries with violets, jasmine, and a sandalwood undertone, Eve Truth blends pomegranates with peonies and a cedarwood bottom note. It's no wonder Avon says 70% of people from their study liked their perfume "as much as Marc Jacobs Daisy" — and we might like it even more for the price.