Bachelor Alums Ashley Iaconetti & Jared Haibon Share The Meaning Behind Their Son's Name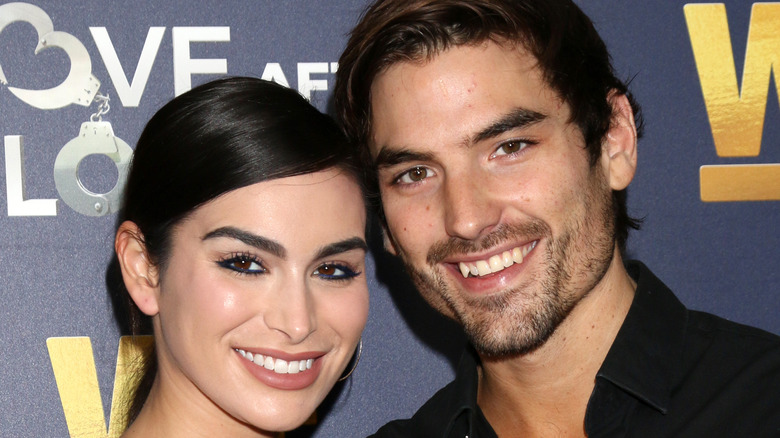 Kathy Hutchins/Shutterstock
We may receive a commission on purchases made from links.
Ashley Iaconetti and Jared Haibon are already having an exciting year. "The Bachelor" alums announced during the summer of 2021 that they were expecting their first child in February 2022 — and soon after revealed that the baby would be a boy. "Instead of saying 'my kid,' he's 'my son,'" Haibon previously told to US Weekly, adding, "I hope he likes some of the things I liked growing up. 'Star Wars' and comic books. I hope he likes playing baseball."
The couple have been documenting their pregnancy journey and have even shared details of Iaconetti's rough first trimester. "So much of my job is posting about my life on Instagram, and I haven't done anything but sit on the couch literally day after day," she revealed to US Weekly in 2021. "Thank God for me re-watching 'Grey's Anatomy.' It gets me through. I've been so sick that, like, I can't [post]. I can't do anything. So I have nothing to show people. So it's like, I have to just tell people why," she added.
Once she got past the those early months, Iaconetti and Haibon were able to prepare for their son's arrival, which included setting up a baby registry and picking out their son's name. When it came time to choose the baby's name, Iaconetti looked to one of Leonardo Di Caprio's most famous roles for inspiration. 
The name was inspired by an iconic movie character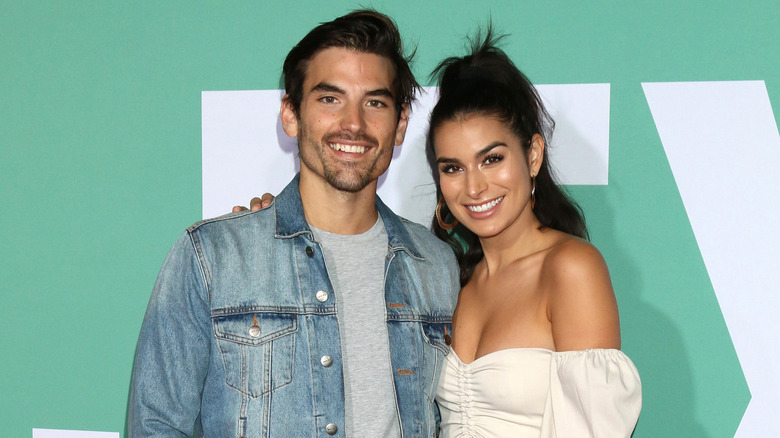 Kathy Hutchins/Shutterstock
Ashley Iaconetti and Jared Haibon revealed on Amazon Live that the name they've chosen for their son is Dawson Demitri Haibon. When it came to picking out the name, laconetti paid homage to one of Leonardo DiCaprio's most iconic movie roles. "This is Jack Dawson from 'Titanic' inspired," she explained to Us Weekly. "We are a little concerned ... Not concerned, [but] we want people to know this is not after James Van Der Beek's character [in 'Dawson's Creek']. This is after a Leonardo DiCaprio character. 'Titanic' has always been my favorite movie of all time. I was 10 when I saw it," she added.
While Iaconetti was sold on the name from the start, Haibon needed some convincing. "When Ashley first came to me with the name, I said, 'I love the name Dawson for a boy. I don't know how I feel for a girl. So if it is a girl, we'll have to talk more about it.' Because Ashley was like, 'Boy, a girl doesn't matter,'" he revealed. 
Once they found out the sex of their child, who is due in February 2022, the name was set. Now all they need to do is meet their baby boy–although Iaconetti has admitted that she is "petrified" about giving birth and "anxious to find out how I'll adjust to life as a parent."