Here's How Tall Tom Cruise Really Is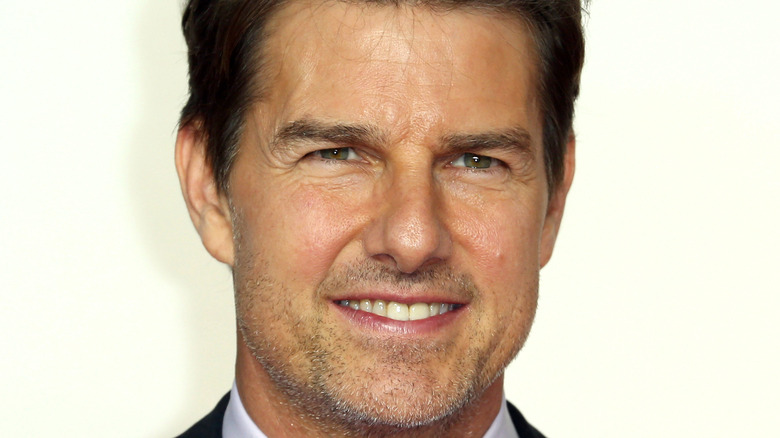 Cubankite/Shutterstock
In 2011, Tom Cruise was embroiled in a casting controversy when it was revealed he'd be playing Jack Reacher (via Deadline). Fans of the character, created by Lee Childs, were quick to point out that the former US Army major is described as standing at 6 foot 5 inches and about 250 pounds in the book, both of which Cruise isn't. The actor is pretty synonymous with his shorter height, with rumors often circulating that he wears heels or shoe lifts when starring opposite taller actors, per BuzzFeed. 
But, as Childs noted at the time, "Reacher's size in the books is a metaphor for an unstoppable force, which Cruise portrays in his own way." The author also pointed out to BBC News that it's "completely impossible to literally transfer the page to screen," and that while people think someone "that looks more like Reacher is described in the books" should have been cast, there were none Childs was happy with.
Cruise also stated that he was "very sensitive" to the criticism of his height in an interview with Empire, adding that the author told him "the reason he wrote [Reacher] that size is because that was just one element to his character, and that opened the door to me playing him."
So exactly how tall is Tom Cruise, and why did it cause so much drama when he was cast as Jack Reacher?
It's rumoured that Tom Cruise uses heels to elevate his height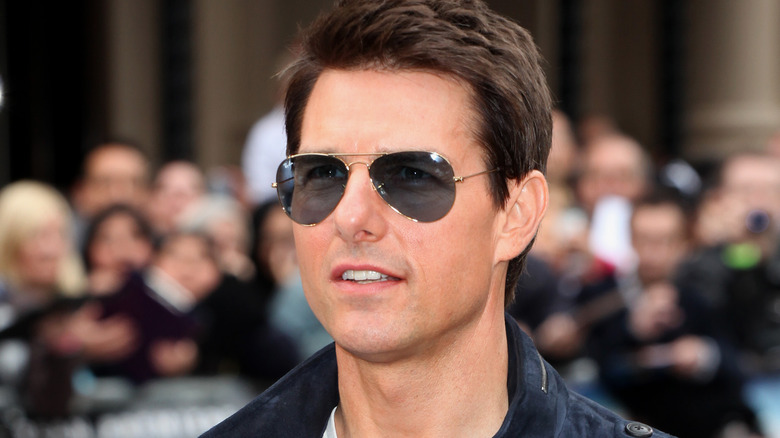 Featureflash Photo Agency/Shutterstock
While Tom Cruise is often cited as standing at 5 foot 7 inches tall (via Your Next Shoes), it's actually pretty hard to pinpoint the actor's height. As The Delite notes, there's "a lot of speculation" about his height, noting that there's even a Pinterest board that's collated the times Cruise as allegedly worn heeled boots or shoe lifts to elevate his height.
Sometimes, it seems that his co-stars have to wear flatter shoes to compensate for his height as Nicole Kidman noted speaking about her experience filming "Days of Thunder" with Cruise (via Your Next Shoes). "They had me in really flat shoes, but you could still see I was taller than him," Kidman explained, who happens to be 5 foot 10 inches (via The Sun). "I'd prefer to be smaller, but I don't mind," she continued. "I like the fact that he's one of the most famous actors in the world and can work with anybody — but he doesn't mind working with an actress who's taller."