Why Princess Anne Was Once Banned From Driving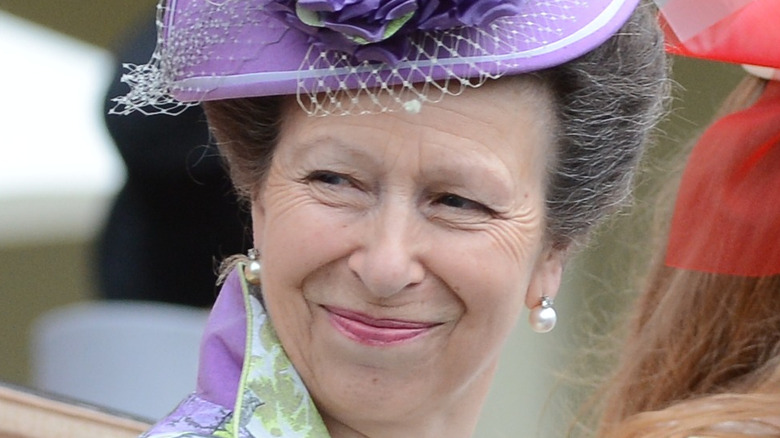 Featureflash Photo Agency/Shutterstock
Like most public figures, the senior royals have endured a great amount of controversy. While Prince Andrew is making the headlines at the moment, his older sister Princess Anne has had her fair share of issues related to driving offences in the press.
Since obtaining her licence, the royal has been caught speeding four times, per the Guardian, one of which resulted in a driving ban. The first offence happened in 1972 when she was caught driving between speeds of 80 and 90mph on the M1 highway, which has a 70mph speed limit. She was caught on that same stretch of road again in 1977 going 96mph, and was subsequently fined £40 ($54).
In 2001, Princess Anne was fined a further £400 ($545) and ordered to pay £30 ($40) in costs after admitting to driving 93mph in a 70mph zone, and was also given five penalty points on her driving license. In the UK, if you accumulate 12 or more penalty points over the course of three years you can be disqualified from having a licence (via The Highway Code).
So, when did the offence that once got Princess Anne banned from driving take place, and how many points did she accumulate?
Princess Anne is the only senior royal to have a criminal record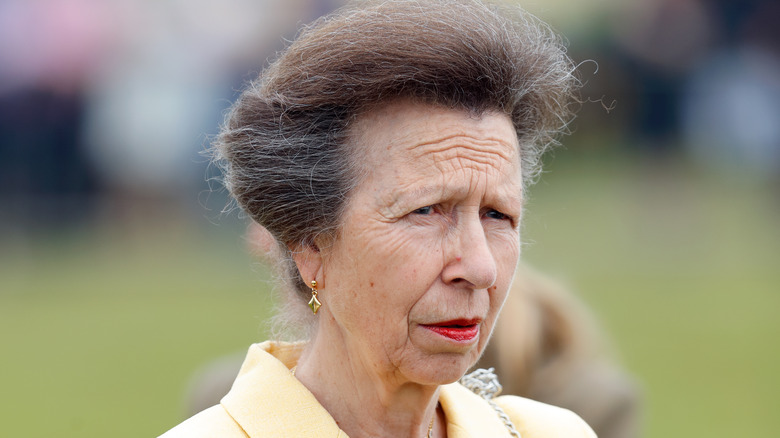 Max Mumby/indigo/Getty Images
In 1990, Princess Anne admitted to two speeding offences in Gloucestershire, which resulted in a £150 ($204) fine and a ban from driving for a month. While it's not clear how many points Anne had on her licence at the time of the offence, it's clear that it would have been 12 or more seeing as she ended up being banned.
Her daughter Zara Tindall has also had a few run-ins with the law relating to her driving. As the Mirror reported, Tindall was banned from driving for six months in 2020 after she was caught speeding at 91mph near her home in the Cotswolds. She already had nine points on her license at the time "from previous motoring offences committed within the previous three years." She was also given a fine of £666 ($907) plus a victim surcharge of around £151 ($205).
Princess Anne is also the only senior royal to have a criminal record, but it is unrelated to her driving offences. In 2002, Princess Anne, her husband, and their bull terrier were in Windsor Great Park, per The Express, when their dog "got loose" and injured two children. The royal reportedly apologized and took the children to hospital according to the prosecutor on the case (via Washington Post), but charges were brought against Anne under the Dangerous Dogs Act and she was fined $785 ($1069).