If You're A Capricorn, These Are The Books You Need To Read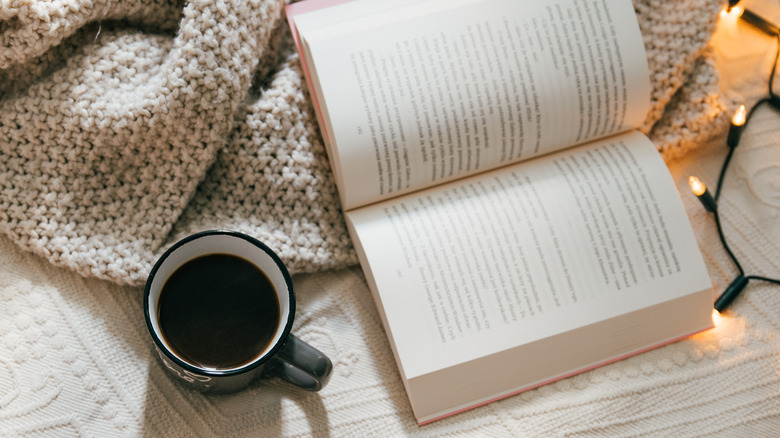 Damian Lugowski/Shutterstock
If you were born between December 22 and January 19, then you were born under the astrological sign Capricorn. You join an elite list of great writers and thinkers, as well as hard workers who don't know when to quit (or who just don't want to)! Capricorns are grounded and focused, but according to Co-Star Astrology, they "are constantly competing with themselves" to be better. Therefore, it's no surprise to learn that Michelle Obama, Seth Myers, John Legend, LeBron James, and Lin-Manuel Miranda were all born under the sign of the sea goat, according to Oprah Daily.
Capricorns don't just write like they're running out of time — that's how they live. Per Allure, they are incredibly aware of their own mortality and consequently want to accomplish as much as possible with the limited time they have. Everything they do has a purpose, including what they decide to read. But with so many great books out there, it can be hard for Capricorn to know where to start. That's where we come in. From campus thrillers to books that will inspire you to practice self-care, we've rounded up the books that every Capricorn needs to read.
Capricorn will admire these great writers for their research methods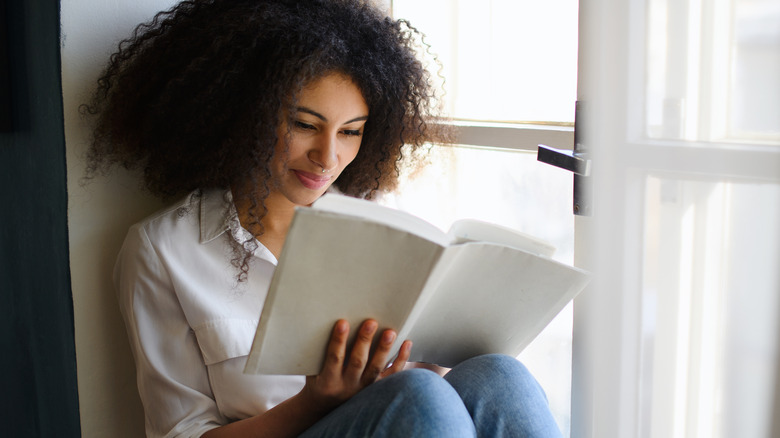 Halfpoint/Shutterstock
Capricorn is considered to be the workaholic of the zodiac, says Co-Star Astrology. They embody the academia aesthetic, right down to the coffee addiction and lack of sleep. However, no one can say they don't earn every achievement. Long, complex books are a staple of a Capricorn's reading list, and they are always on the lookout for their next great challenge. Enter Donna Tartt's "The Secret History," which any Capricorn is bound to love. Tartt was born under the sea goat, and it shows not just in the length, but in the subject matter too. This 1990's campus thriller follows a group of Classics majors as they attempt to become gods.
There's nothing a Capricorn respects more than time and hard work, so they'll admire the fact it took writer Lisa Taddeo 8 years of research to complete her book "Three Women," per The Guardian. As the title suggests, the novel follows three women as they look back on romantic relationships, "whose experiences remind us that we are not alone," per BookShop. Like Taddeo, Zora Neale Hurston is another great writer whom Capricorns will admire. A fellow Capricorn, she dedicated her life to research as an anthropologist and penned both nonfiction and fiction books, as The Nation reports. Her most famous novel, "Their Eyes Were Watching God," is considered a cornerstone of the Harlem Renaissance.
Capricorn needs to read inspiring books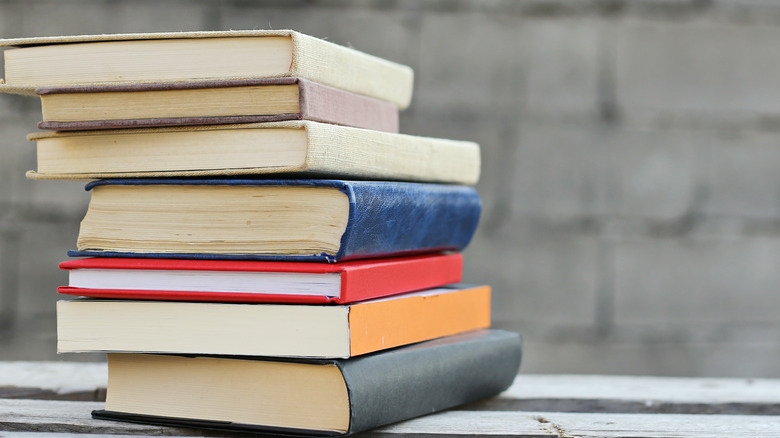 Jure Divich/Shutterstock
Capricorn is a hard worker who takes on responsibility not only because they want to, but because they feel they have to. From time to time, they could benefit from learning to let go — so books of self-discovery are good for them to read. "Because Capricorn has such lofty goals, it's difficult for this earth sign to appreciate their current reality," explains Allure. However, they must learn to appreciate the moment, otherwise their mental health (and goals) will suffer.
Glennon Doyle's "Untamed" might feel a little uncomfortable at first, because of how much Doyle calls herself out for her own limiting behavior. As she learns to let go and embrace her wild, messy self, Capricorn will be inspired to do the same. While Capricorn seeks external validation, Doyle will remind them that validation must first come from within. Additionally, if you're a Capricorn who has it together on the surface but feels as though you're losing their grip, pick up a copy of "Buy Yourself the F***ing Lilies" by Tara Schuster. Schuster formerly served as the Vice President of Talent and Development at Comedy Central, where she oversaw "Key & Peele" and "@Midnight," according to her website. While she appeared to have it together on the outside, she was inwardly spiraling toward rock bottom. No one can really go wrong with these book titles, but they will likely especially resonate with Capricorn.