Kelly Rizzo And John Mayer Have A New Way To Honor Bob Saget's Memory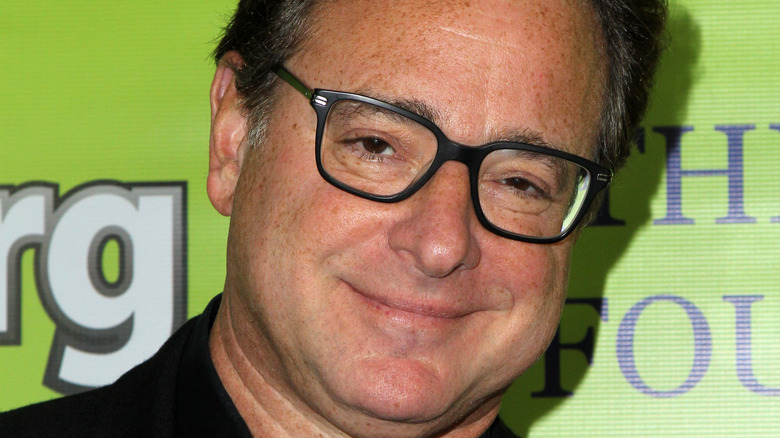 Kathy Hutchins/Shutterstock
Bob Saget's sudden and unexpected death on January 9th, 2022, has sparked an outpouring of love for the late comedian who was known as "America's Dad" for his role as Danny Tanner on both "Full House" and its modern sequel "Fuller House." Celebrities have penned tributes and spoken about him at length in interviews in the days following his passing.
When Jimmy Kimmel opened his show on January 10th, he spoke about Saget at length while choking back tears and made a point of highlighting his work finding a cure for Scleroderma (via Youtube), a chronic and progressive disease that affects the skin and its connective tissues, often leading to death, per Mayo Clinic. Saget's sister, Gay, died of the disease in 1994 at the age of 47. That prompted the comic actor to then dedicate his life to raising money for the Scleroderma Research Foundation in order to find a cure.
According to CBS News, Saget raised more than $25 million through the years, with the help of a few friends, with one among them being singer John Mayer. Now, Mayer and Saget's widow, Kelly Rizzo, have teamed up to honor the late actor's memory in a new way. 
John Mayer and Kelly Rizzo have teamed up to honor Bob Saget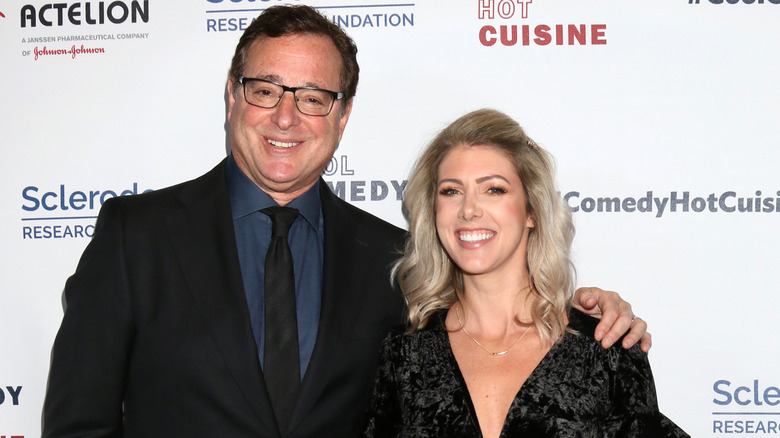 Kathy Hutchins/Shutterstock
Kelly Rizzo took to Instagram on January 18th, 2022, to talk about her late husband's passionate dedication to finding a cure for Scleroderma and how his memory will live on. In the post, Rizzo also revealed that she and John Mayer are now offering a keepsake to both remember Bob Saget and raise money for Scleroderma research in the form of a hoodie, that has Saget's name printed on the front and is available for purchase. 
"The Scleroderma Research Foundation @srfcure was Bob's life's work. And now 30 years and millions of dollars later after he began, we can continue his legacy by helping find a cure for this horrific disease that took the life of Bob's sister," Rizzo wrote on Instagram. "Thank you @johnmayer for designing this and making this happen," she added.
Mayer also used social media to talk about Saget's commitment to finding a Scleroderma cure and explain how the hoodie came to be.
"Bob Saget worked tirelessly to raise awareness and money for the Scleroderma Research Foundation, a cause that was so close to his heart," Mayer wrote on Instagram. "That's why I asked @deansnuts and @littlepatterns to help design this hoodie to keep both his memory and the enduring fight for a cure alive. It's available now. All proceeds go to @srfcure, link is in bio," he added.