Why Some Twitter Users Are Calling For A Boycott On Carhartt Products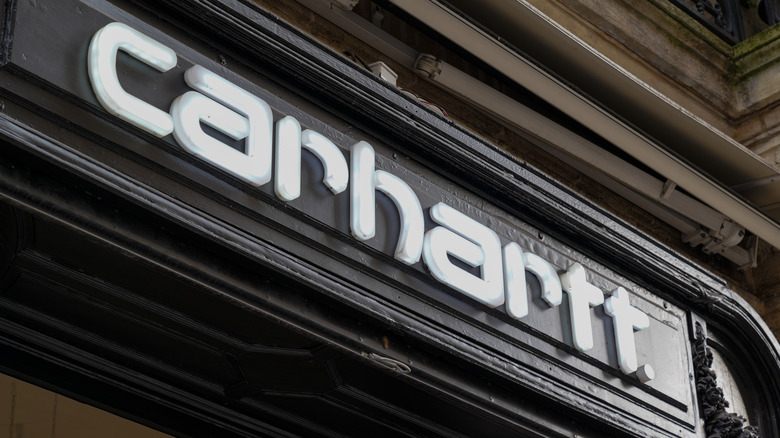 sylv1rob1/Shutterstock
Last week, the Supreme Court struck down President Joe Biden's mandate for large companies requiring all employees to be vaccinated against COVID-19 (via New Republic). Obviously the decision was met with mixed reactions given the nation's polarizing opinions on vaccine requirements. Still, Forbes reported on a poll finding most Americans still want employers to impose vaccine mandates.
And one company is taking a stand against the ruling. Carhartt, a family-owned business that makes outdoor clothing and gear, is still requiring staff to get the potentially life-saving pokes, according to CNBC. The outlet reports that an internal memo written by CEO Mark Valade was leaked on social media, which says in part, "Many of you have asked how the recent Supreme Court decision on the OSHA mandate for large employers will impact our associates so we want to provide some clarity. The ruling does not change Carhartt's mandatory vaccination program, which went into effect on January 4th."
In the face of this decision, Carhartt is facing swift backlash by some customers, with many of them taking to Twitter to demand a boycott.
Twitter users are divided when it comes to Carhartt's stance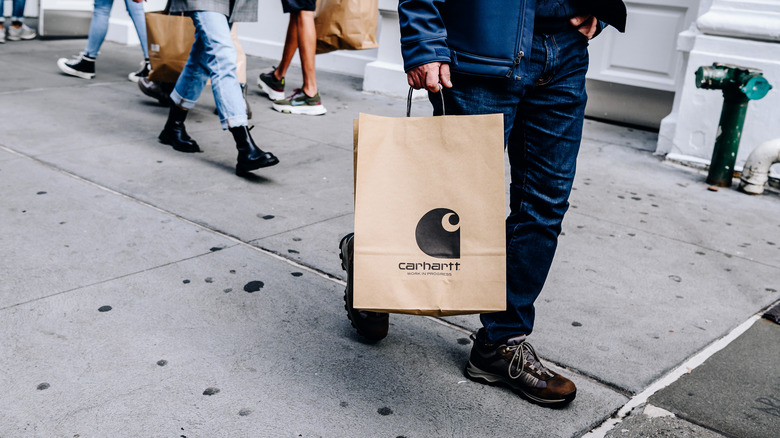 Bloomberg/Getty Images
Angry customers took to Twitter to call for a boycott of Carhartt products as the internal memo spread online. "I spend thousands a year on @Carhartt hoodies, jackets & winter gear. Today that ends. I guess I am looking for alternatives," one person tweeted. "Went from 'Buy Carhartt' to 'Bye Carhartt' real quick!" tweeted another person.
Of course, not everyone agrees with a boycott of the Michigan-based company, with many other social media users pledging to buy from Carhartt now. "Wow @Carhartt I'm impressed and I will be purchasing from a company that cares about protecting all its workers. Thank you for not making this issue political & for believing in science. We need more companies like yours!" tweeted one supporter. "I'm gonna spend twice as much money there now," said another person, echoing the sentiments of many others.
Finally, other Twitter users shared a take similar to this one: "#BoycottCarhartt Most real people that wear Carhartt are not on Twitter they are actually doing work."