Martha Millan Explains Why The Cleaning Lady Is 'Groundbreaking' - Exclusive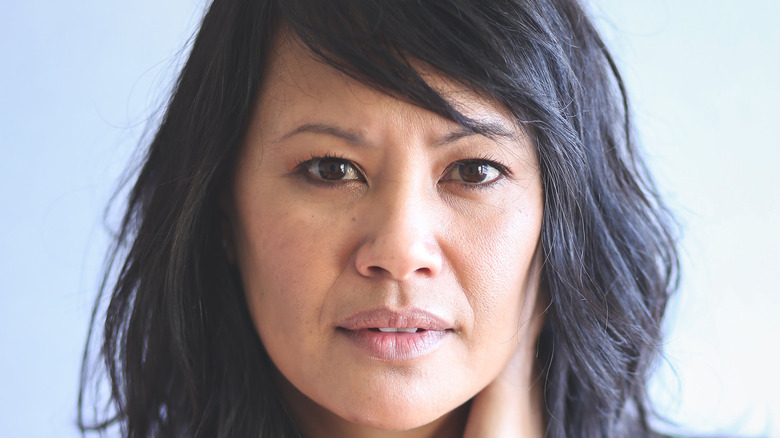 Yanina May
You may know the actress Martha Millan from her past work on "The OA," "Succession," "Entourage," "The Drummer," and "Madam Secretary" (via IMDb). And currently, you can see the Australian-Filipino actress starring in Fox's new crime drama, "The Cleaning Lady." The thrilling series tells the story of Thony De La Rosa (played by Elodie Yung), a Cambodian doctor who immigrates to the United States seeking treatment for her sick son. However, when the system fails them, she becomes a cleaning lady to support her family and eventually works for organized crime to protect herself and her son (via Fox).
Millan plays Thony's sister-in-law and fellow cleaning lady, Fiona Da La Rosa. While helping Thony, Fiona also has her own struggles, especially as she navigates being an undocumented person and supporting two children of her own. With the new show currently airing on Fox, Millan sat down for an exclusive interview with The List to discuss her role and what makes "The Cleaning Lady" a truly "groundbreaking" series.
The Cleaning Lady provides important Southeast Asian representation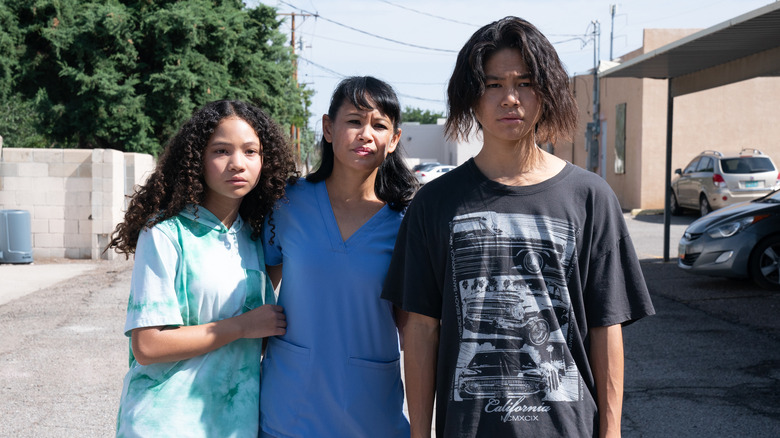 Michael Desmond/FOX
"The Cleaning Lady" is Fox's first show to be produced by and star Southeast Asians (via Forbes). The main character played by Elodie Yung is Cambodian, while Martha Millan's character is Filipino. "For me, the fact that it's the first show that has ever put a Southeast Asian leading lady at the forefront is groundbreaking in itself. And then to center the family on the Filipino culture is also a first," Millan told us in an exclusive interview.
Both Millan and Yung are also playing undocumented women, doing their best to support their families while under the threat of being caught. "What she deals with as an undocumented person really adds to the type of mother that she is," Millan said about her character, Fiona.
Along with Southeast Asian representation, Millan also added that the show represents plenty of other cultures, and she credits a lot of the nuanced representation to one of the show's producers, Miranda Kwok.
"Miranda Kwok created and wanted to make a platform for marginalized voices to be heard but also humanize them in a way that people can connect to them because we're all the same, dealing with the same problems regardless of who we are," Millan said. "I'm completely grateful to her for allowing that. Because 25 years ago, I would never have been able to audition for a leading role, being with my heritage."
The show has struck a chord with audiences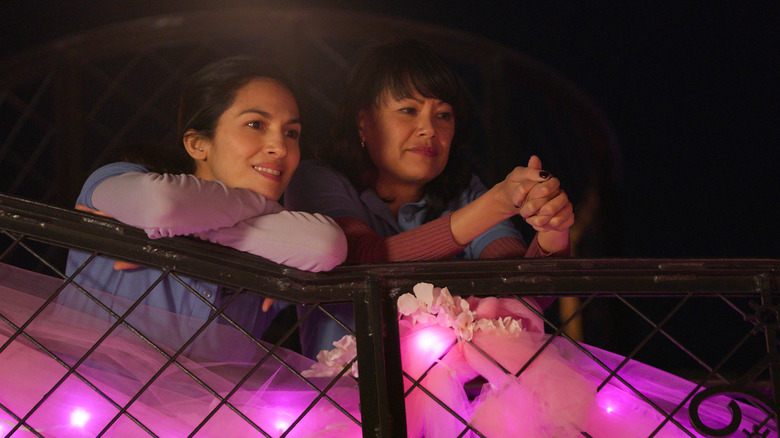 Ursula Coyote/FOX
Creating a "groundbreaking" show featuring Southeast Asian leads and exploring challenges faced by undocumented immigrants may have seemed like a risk, but fortunately, it's one that paid off. According to TheWrap, the show's January 3 premiere was the network's highest-rated drama premiere in two years.
Speaking about the successful premiere, Martha Millan said, "I think it says a lot about what people are looking for out there. And it's a testament to Fox to actually put this in the forefront and kind of just saying, 'We're going to go for it.' And it's exciting."
Millan also got to see the personal response of a lot of fans, as they sent feedback about the show through social media. "The one thing that was wonderful was that each comment was so positive," Millan said. "Everybody was responding in such a positive way to support the representation that the show is just exploring and putting out there because I think there's an appetite for that now. And it's wonderful that it's actually ... [the] evidence of it is in the numbers. So it's exciting."
Viewers can tune into FOX on Monday's at 9/8C to watch upcoming episodes of "The Cleaning Lady."