What Really Brought Nancy Lee Grahn To General Hospital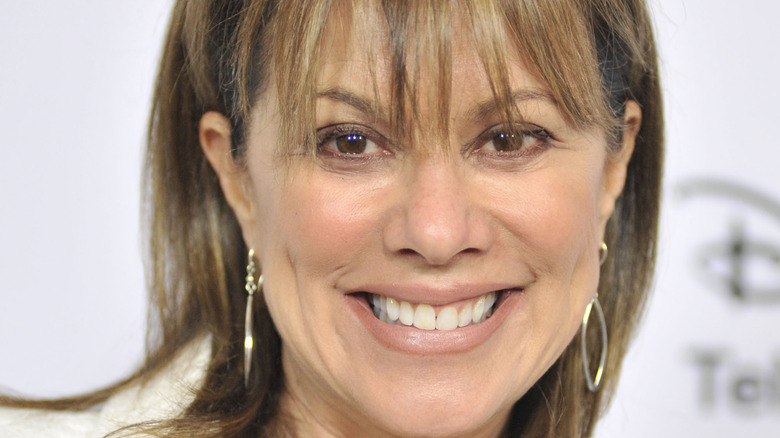 Toby Canham/Getty Images
In 2021, Nancy Lee Grahn celebrated 25 years as the always neurotic feminist lawyer Alexis Davis on "General Hospital." Born as Natasha Alexandra Mikkosovana Cassadine, Alexis spurned her crazy Cassadine family at a very early age and gave herself a life as a lawyer fighting for what's right, rather than as a criminal mastermind looking to rule the world, according to Soap Central.
Grahn was already a known soap opera entity when she arrived on "GH" in 1996, having played another neurotic feminist lawyer named Julia Wainwright on the NBC soap "Santa Barbara" from 1985-1993, a role for which she won a Daytime Emmy for Outstanding Supporting Actress back in 1989 (via The LA Times). After "Santa Barbara" left the airwaves, Grahn did some episodic TV work, appearing on shows like "Babylon 5" and "Models, Inc" (via IMDb) but she wanted something more in her life and found that "General Hospital" was the gift she needed to make her dreams come true.
General Hospital allowed Nancy Lee Grahn to become a mom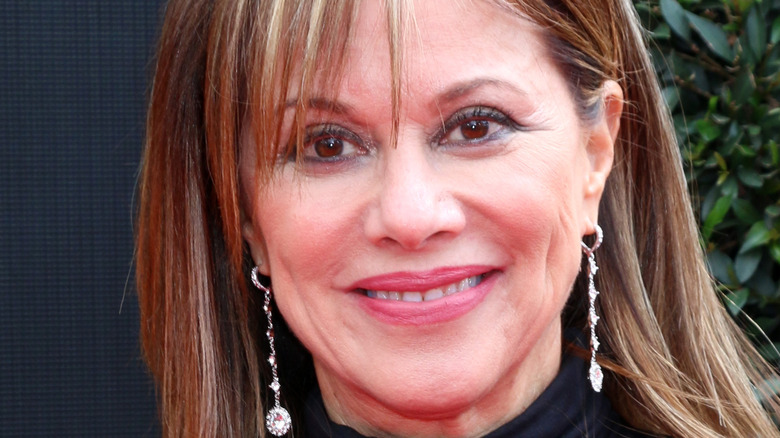 Kathy Hutchins/Shutterstock
If you follow Nancy Lee Grahn on Twitter, you will know she is not just outspoken about a variety of world topics, she is also quite proud of her young adult daughter, Kate Grahn, a singer who released a compelling single about having obsessive compulsive disorder in 2020, according to Soaps In Depth.
Grahn raised Kate as a single mom and did so by choice, becoming pregnant soon after she began playing Alexis because she wanted to have a baby. And a steady job like a contract role on a soap allowed her to do that with financial comfort and stability.
"After 'Santa Barbara' ended, I was working. I recurred on 'Murder One' and was doing other shows. But when you're not a regular, you have to keep looking for that next job," Grahn told TV Insider as she reflected on her quarter of a century playing Alexis. "I wanted a baby. My daughter Kate was the reason I wanted to do 'GH.' I called and asked if they wanted me. They said, 'Not really, but we'll take you anyway.'"
Life as Alexis on General Hospital gave Nancy Lee Grahn's daughter what she needed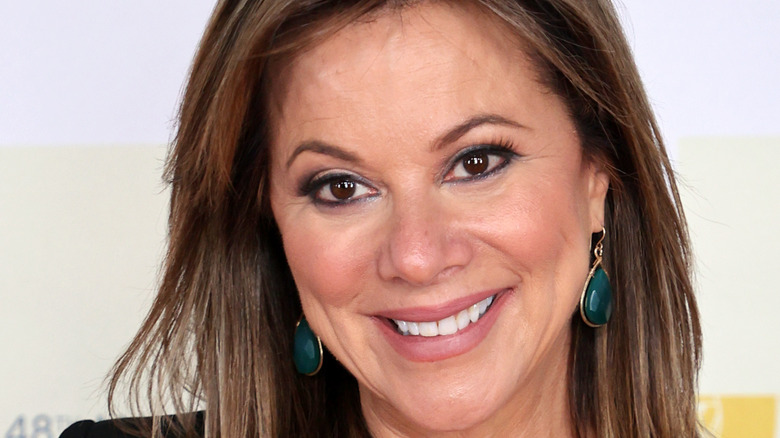 Kevin Winter/Getty Images
When Nancy Lee Grahn came on board at "General Hospital" was a member of the infamous Cassadine clan — the same family that Luke and Laura tried to bring down when Mikkos Cassadine tried to freeze the world — she knew the importance of taking on such a role.
"I grew up watching 'GH.' I knew all about the Cassadines and the freezing of the world," she said (via TV Insider). "I'd joke, 'My father almost froze the world. What has yours done?'"
Grahn also knew that she had found the right fit with an acting job that may have not brought her into the world of primetime and film, but still let her be the kind of mother she wanted to be.
"I knew 'GH' was where I belonged even though, at the time, there were a lot of other soaps on the air. The point was to have Kate and to raise her. 'GH' put her through college. I couldn't have imagined it working out better," Grahn said. "Some think that being a lead on a primetime show is better, but not if you're a mom. In daytime, people look out for one another. If I needed to be somewhere for Kate, the show would fix it. If I needed to be at her school, I was there."