Did Long Distance Really Sever Lisa Bonet And Jason Momoa's Marriage?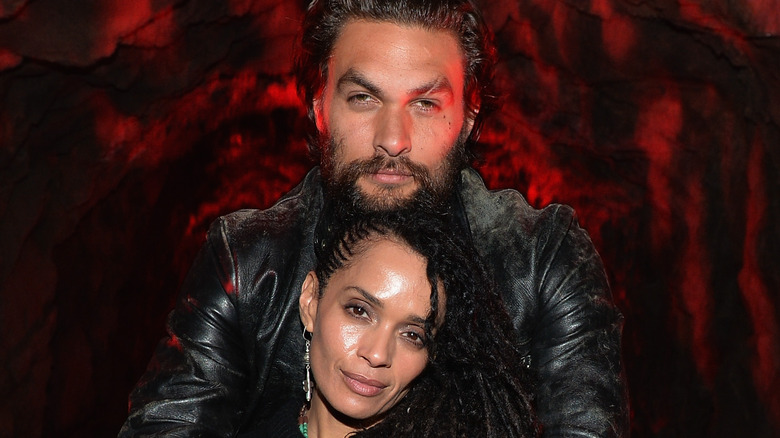 Alberto E. Rodriguez/Getty Images
Jason Momoa and Lisa Bonet shocked the world last week when they took to social media to announce the end of their relationship. The couple shared the sad news in a since-deleted Instagram post, which also reflected on the changing times and challenging state of the world. "We have all felt the squeeze and changes of these transformational times ... A revolution is unfolding — and our family is of no exception ... feeling and growing from the seismic shifts occurring," they wrote. "And so — we share our family news — that we are parting ways in marriage."
The pair had been together for more than a decade. They started dating in 2005 and had two children (daughter Lola in 2007 and son Nokoa-Wolf in 2008) before marrying in 2017, according to the Daily Mail. Although this marks the end of their romantic relationship, Momoa and Bonet made it clear in their joint statement that they still care for one another. They added that they remained devoted to "this sacred life & our children."
Sources have speculated on the end of their marriage and emphasized that the divorce will stay civil. "It's not going to be some scandalous divorce where they trash talk each other," one told PEOPLE. "They are both very spiritual and believe in a higher power." Despite the closeness between the two, people are wondering what caused the rift. One theory is emerging as a possible explanation for their separation, and it seems to carry water.
Distance may have taken a toll on their marriage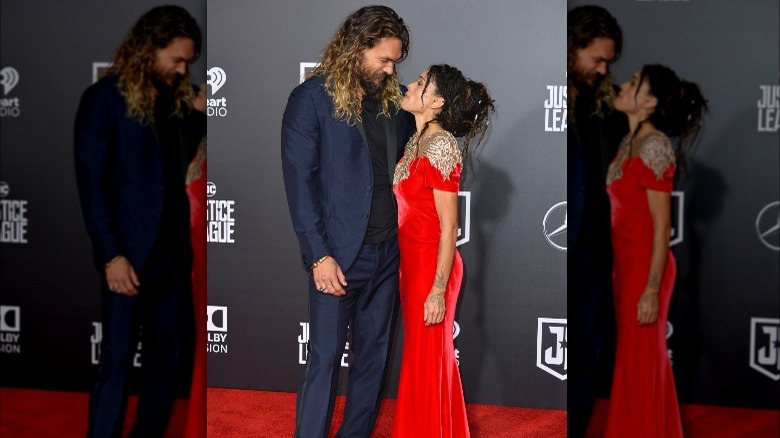 Featureflash Photo Agency/Shutterstock
Although Jason Momoa and Lisa Bonet did not provide an explicit reason for the end of their marriage, several sources have come forward with information about their relationship. An anonymous source told PEOPLE that the decision was not made "overnight." Additionally, the source alleged there was a reason for the split: "They have grown apart because of different focuses."
Momoa has taken on a variety of acting projects lately and traveled for them. The source said that Bonet "has had no interest in joining" him "on every location" and instead preferred to stay in Los Angeles. Unsurprisingly, the distance may have made things challenging. A source told Entertainment Tonight that Momoa's time away while filming "Aquaman 2" was a particular trigger. "Their differences and issues were heightened," they said. "He was gone for a while and it definitely put additional stress on their relationship."
Yet another source told PEOPLE that the couple had gone their own way and wanted to "explore other things." They added that Momoa and Bonet had been doing their own things for a while already. "They were a great couple with a lot of love and respect for each other, but people change and goals change and they weren't the same together anymore," they added.