Kate Middleton Just Debuted A Stunning New Hair Color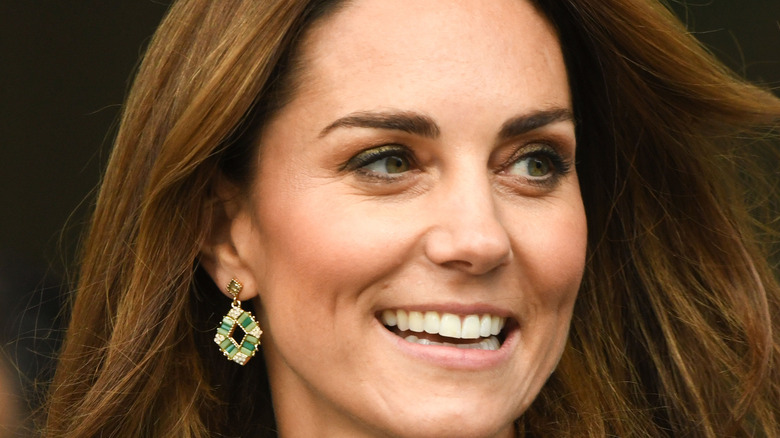 Bart Lenoir/Shutterstock
Kate Middleton and Prince William are undoubtedly the future of the royal family. Because of this, all eyes are on them at all times, including their fashion and how they present themselves. In fact, all eyes diverted directly to Kate and William when they made their first appearance of the new year this week donned with fabulous fashion — and a new hair color on Kate.
According to InStyle, the Duke and Duchess of Cambridge appeared at the Foundling Museum this week, which is named after the 18th century-era Foundling Hospital. The hospital was the nation's first children's charity, so it makes perfect sense for William and Kate, who appear to work a lot on charity work, to arrive here as their first venture of 2022.
Kate's best fashion moments often pay homage to the royal women who came before her, including Queen Elizabeth II and Princess Diana of Wales, but even when her fashion doesn't, it remains stunning. For her visit to the Foundling Museum, the duchess donned a beautiful blue coat accented with a shiny black belt. However, the real show-stopping moment was her new hair.
Kate Middleton's new hair color comes with a different style, too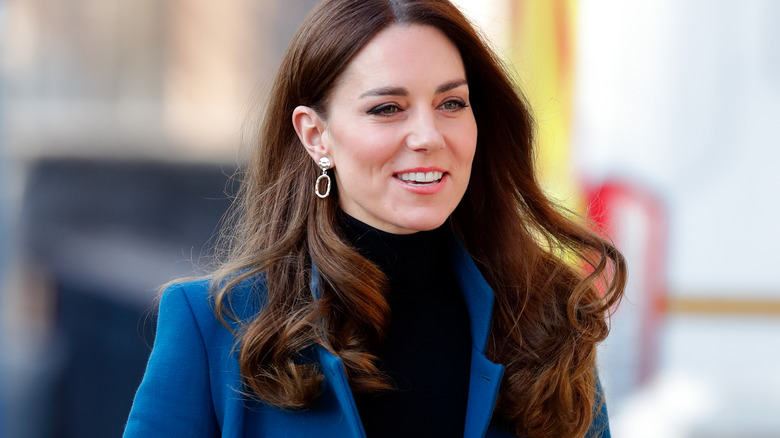 Max Mumby/indigo/Getty Images
The secret to Kate Middleton's wardrobe may be that it's not easily replicated. It represents her in a brilliant way, and the same can be said for her new hair color. According to People, Kate's first appearance of 2022 at the Foundling Museum saw her debuting brown hair a few shades darker than the brown we're used to seeing.
What's more interesting is that Kate gets full say in her hair rather than anyone assigning how she should look as part of the royal family. In fact, Daniel Galvin Jr., a London hairstylist, recently told People, "She always chooses a look that really suits her, a look that she feels confident with and she looks radiant." This is high praise from Galvin, whose father acted as a hairstylist for the late Princess Diana.
What's more, Kate's darker brown hair was coupled with the return of her soft, bouncy hair. In November, the Duchess of Cambridge shocked fans when she began experimenting with curly hair (via Hello!). "This is a completely different hair look for Kate than we have ever seen her wear before, not only is her hair swept over one shoulder in a clear statement but the texture of her hair is miles away from the traditional glossy blow-dry we are used to seeing," celebrity hairstylist Tom Smith told Hello! at the time.
Now, Kate's bouncy hair is back, and it's darker and more beautiful than ever.