Twentysomethings: Austin Season 2: What We Know So Far
Reality TV spews insanity in the form of dramatic gaslighting including couples who 'mugged each other off,' and just plain iconic moments that will forever be in our meme folders. This reality show, however, had none of that. There was barely any drama — apart from the unnecessary scrutiny into Abbey's impulses — and there were no fights.
"Twentysomethings: Austin" is just what it says it is: a simple reality show on Netflix where 20-something-year-olds hang out in close quarters, while they look for work and escape their routines. Netflix also calls it as a coming-of-age series, aptly describing the cast's exploration of identities, romances, and friendships in the show. However, the cast and the seemingly unscripted feel to the show won over many with 3.2 million views on its TikTok hashtag, to be precise. If you've already binged through the series (like we have) and can't wait for the next season to come out, read on to find more details about the show's 2nd season.
The release date for Season 2 of Twentysomethings: Austin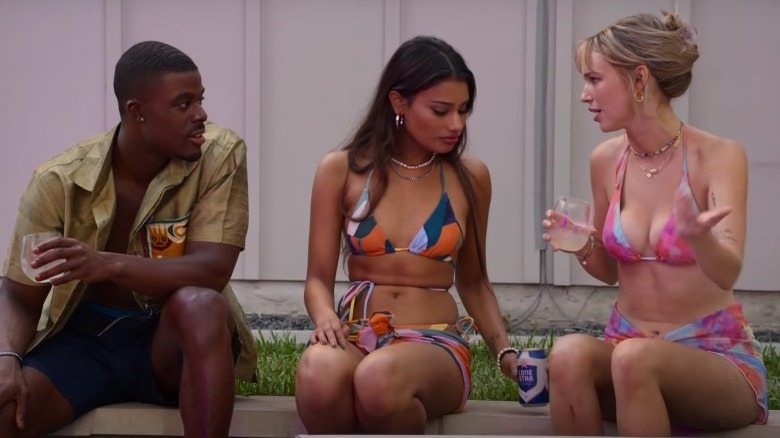 Netflix/YouTube
The reality show made its debut on December 10, 2021 releasing 6 episodes of the show that week. The first 6 episodes introduced us to the cast, all of them moving to Austin from around the U.S. It also gives us a glimpse into the set and pace of the show — two friendly households that share a pool and backyard.
The next 6 episodes aired a week later and the show was already on Netflix's trending list. These episodes dived further into conversations between the cast members, all of whom were becoming a tightly-knit group that the audience felt like they were a part of. 
Unfortunately for fans, as of March 2023, Netflix still hasn't announced that it would be renewing or canceling the show.
Who's in the cast for Season 2 of Twentysomethings: Austin?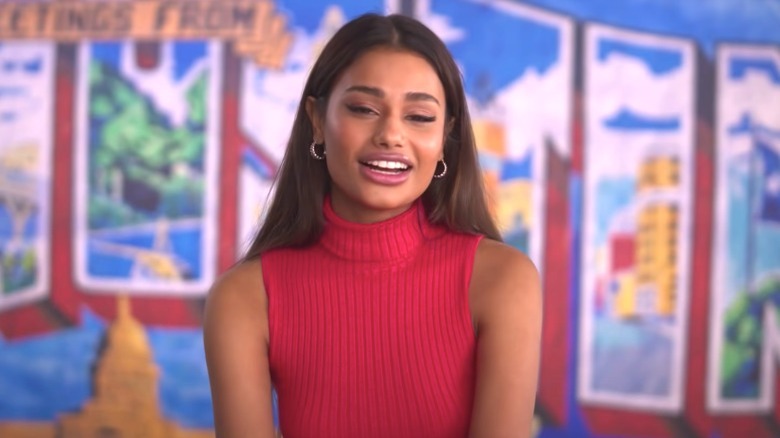 Netflix/YouTube
In Season 1, we met the Twentysomethings crew, eight people who believed Austin was the aspirational place to move to. They were there to discover their identities, romantic relationships and careers. We're biased but we have a few favorites. We loved the infectious energy we got from Isha Punja, the founder of artisan-inspired brand Hut Mentality, and Raquel Daniels, an ambitious 25-year-old who wanted to promote her startup. It was also great to see the brewing friendship between Natalie Cabo and Keanu 'Keke' Perez, both hoping to leave behind their conservative upbringings for newer identities.
The household would feel empty without Bruce Stephenson's "Let's Go" chants, Abbey Humphrey's flirtatious banter, Michael Fractor's awkward humor, and Kamari Bonds just flexing. The audience definitely felt connected to this cast and we would love to see a continuation of their time in Austin for Season 2. However, it's possible that Netflix brings in an entirely new cast or even a new location since "Austin" could be a chapter in this series.
Are there new details about Twentysomethings: Austin?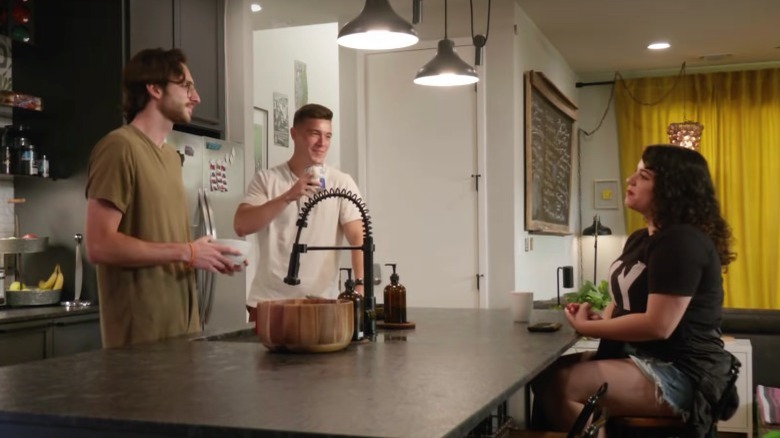 Netflix/YouTube
Again, Netflix just released this show and probably didn't expect the waves of positive feedback that it got. We may see some changes in certain things on the show. For one, maybe we will see equal screen time dedicated to everyone in the cast. Maybe the show will have more episode to allow the audience to be further invested in the cast's careers and storylines.
We found it interesting that a Reddit user found out where the show was filmed: the two houses are on 1112 Ebert Ave #A and 1112 Ebert Ave #B in Austin, close to all the bars and restaurants we see the cast hanging out at. We're not sure the location will stay the same for Season 2, especially since it's been leaked. Hopefully, there's going to be a bigger budget and a mix of the old cast members with some new faces.