Tori Spelling Reveals What It Was Like To Work With Snooki Polizzi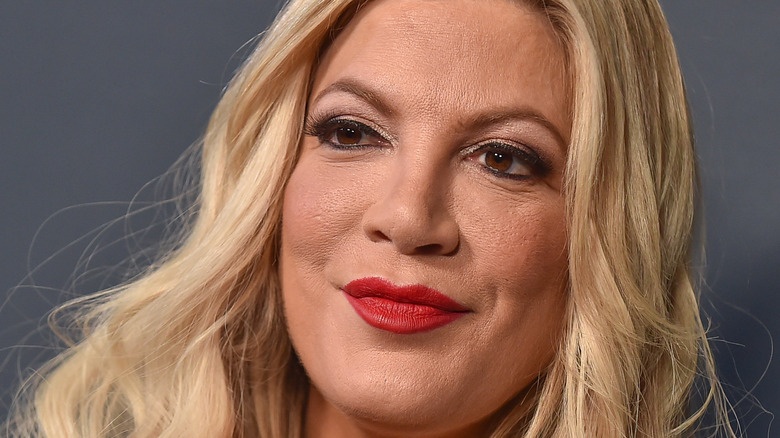 DFree/Shutterstock
Unlikely pairs aren't a new thing in Hollywood. From romantic relationships between co-stars, to blossoming friendships that no one saw coming — people form connections whether fans saw it or not. One such friendship that fans likely wouldn't have predicted was the newfound bond between Tori Spelling and Nicole "Snooki" Polizzi. In a 2020 podcast appearance, Spelling revealed what is was like to work with Snooki and how the two felt about one another. 
Spelling and Polizzi are working together on a new series for MTV called "Messyness," per Deadline. The show, much like Rob Dyrdek's "Ridiculousness," features viral videos that are analyzed by a couch of panelists. Spelling and Polizzi will be among the panelists to examine "the most debaucherous clips found on the internet," per Cheatsheet. In the course of their time together on the show, the two celebs seem to have found common ground that is flourishing into friendship. In various interviews and appearances, the duo have dished on what it's like to spend time together. 
The "90210" star shared her excitement about the new show in an interview with Hollywood Life. "I'm a huge fan of 'Ridiculousness,'" she said. "So, once I heard that, I knew this was definitely my jam. I can say whatever I want and be as dirty as I want and embrace all my friends for enjoying and celebrating my messy moments. It's the best job in the world."
Tori Spelling opened up about her bond with Snooki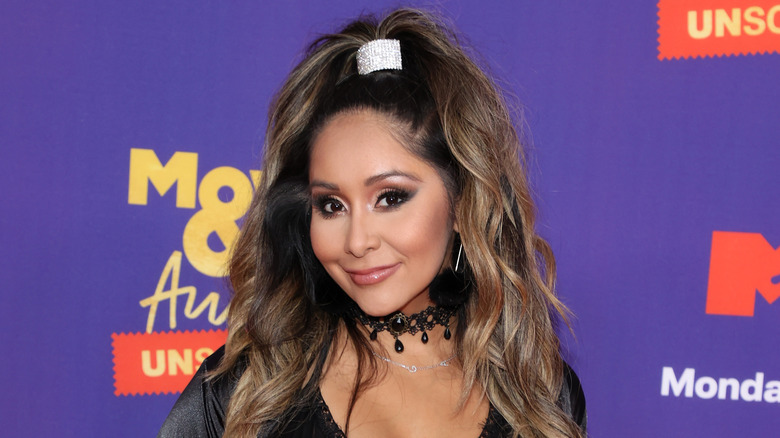 Amy Sussman/Getty Images
Tori Spelling appeared on the "Valentine's Day" episode of the "9021OMG" podcast and during the course of her appearance she spoke briefly about filming with Snooki Polizzi. "She's great!," Spelling said at one point before going on to joke about Polizzi's partying past on MTV's "Jersey Shore."
"Obviously, we all have our perceptions of what she was like back then," Spelling said (via Cheatsheet). "Everyone has their thing that they're known for and sometimes that perception never goes away." 
For her part, Polizzi is enjoying the bond as well. Speaking with Page Six, Snooki opened up about their relationship. "I feel like Tori sometimes doesn't show her authentic self because she tries to be, like, this actress and trying to get jobs and stuff like that, and I feel like with me, she could be her messy self," she told the outlet. "She could be her 100 percent self and I love that with her. She always says, like, 'I'm so happy that we're friends because I don't have to hide anything from you.'"
With the first season of "Messiness" all wrapped up, Spelling and Polizzi appear to have built a friendship that is anything but messy.