Who Is Megyn Kelly's Husband?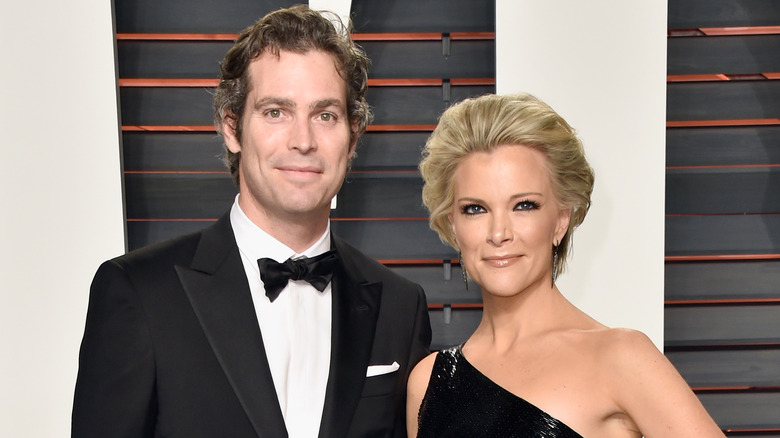 Getty Images
We may receive a commission on purchases made from links.
Megyn Kelly may be one of the most talked about names in journalism, in part due to her very public feud with Donald Trump, but her husband, Douglas Brunt, is a household name in his own right. The Philadelphia native who now calls New York home is a loving husband and father of three and, following a major career shift, has been a full-time author since 2011. Even so, he remains a bit of a mysterious figure — here's everything you need to know about Douglas Brunt.
His first job was in technology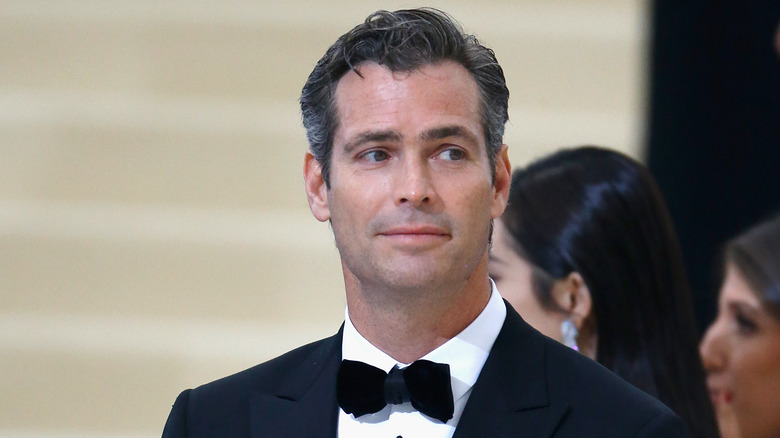 Getty Images
Today, Brunt is known as a best-selling author, but he actually began his career in tech, as the CEO of Authentium, Inc. The company, which was based in Palm Beach Gardens, Florida at the time, was founded in 1999 with the purpose of providing "security software enabling e-commerce by uniting users and websites in an end-to-end secured transaction environment." 
In July 2010, Commtouch (now know as Cyren) announced that it would be acquiring all of the "assets, products, licenses, and operations of the Command antivirus division of Authentium" and that it would pay $4.6 million in cash for the products with a possible "earnout" that would raise the final figure to $8 million. The following year, Brunt left the company to focus on his writing full-time.
He's a New York Times best-selling author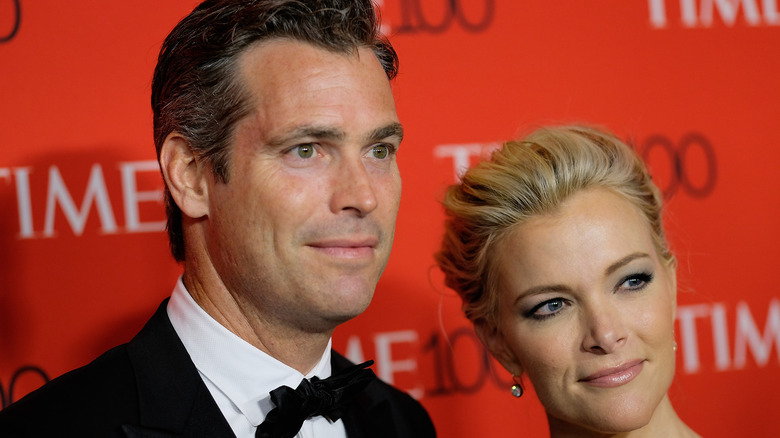 Getty Images
Just one year after Brunt left his job working for Authentium, Inc. in 2011 to focus on his passion for literature, he released his debut novel, Ghosts of Manhattan, a tale of an unhappy Wall Street insider who wants to find a way out. 
The novel became an instant New York Times bestseller when it was released in 2012 and, in June 2015, he followed it up with The Means, which told the story of a conservative trial attorney named Tom Pauley "who is tapped by GOP leaders to campaign for the Governor's mansion. His bold style makes him a favorite for a run at the White House." 
On May 30, 2017, Brunt released his third novel, Trophy Son, which once again switched themes to tell the story of "tennis prodigy Anton Stratis, from an isolated childhood of grueling practice under the eye of his obsessed father, to his dramatic rise through the intensely competitive world of professional tennis."
It was his personality that won Megyn Kelly's heart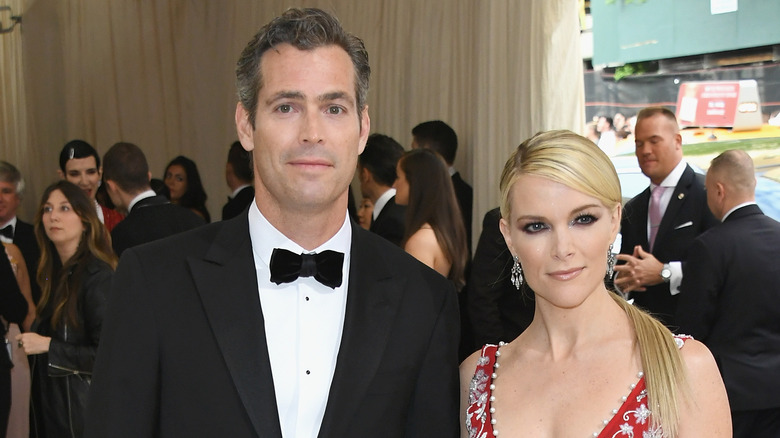 Getty Images
When Brunt and Kelly had their first blind date, the then-tech CEO had no idea he was being spied on by two of Kelly's best friends. As she recalled in a 2008 New York Times interview, she tasked her friends with scoping out Brunt when he first arrived, so they could let her know if she should go through with the date. After they texted her to say he was super cute, she gave him a chance. 
Once the two met, however, it wasn't just his looks that won over Kelly, it was his personality. "He came across as sincere," she told the magazine, reminiscing about their first encounter. "While we were talking, he leaned forward, really listening to what I was saying. He's also clever and has a great sense of humor." And the feeling was certainly mutual. "There was such an energy about her that she lit up the room," Brunt gushed.
His first kiss with Kelly was seriously awkward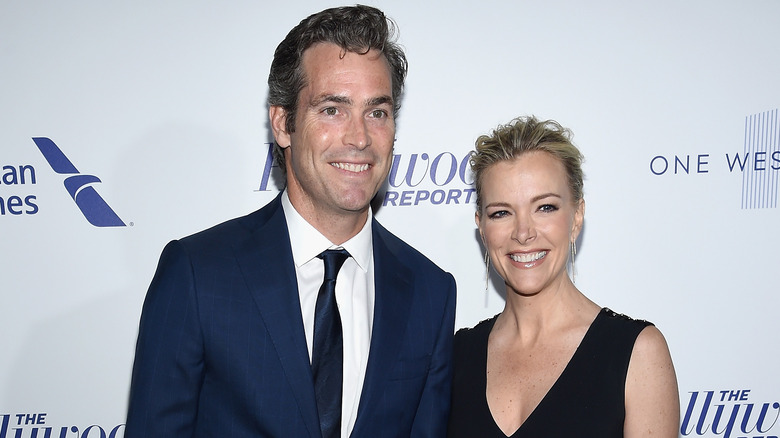 Getty Images
In 2016, Brunt and Kelly were photographed outside of the Met Gala for the uber popular Humans of New York Instagram page. To accompany their sweet snap, Brunt shared the story of their first date and the very, very awkward first kiss that accompanied it.
"We started dating shortly after she acquired a stalker — bad start, I know," began Brunt. "So she had security with her 24/7. Our first date went great. It was the kind of night that was clearly going to end with a kiss. But I had to kiss her in front of the security guards. It was awkward. It was like our parents were watching." 
Luckily, Kelly was impressed anyway and took matters into her own hands. "The next morning she knocked on my hotel room door," he remembered. "She was alone. She walked into the room, and said: 'I can do better.'"
He almost killed Kelly's dog and apologized with an engagement ring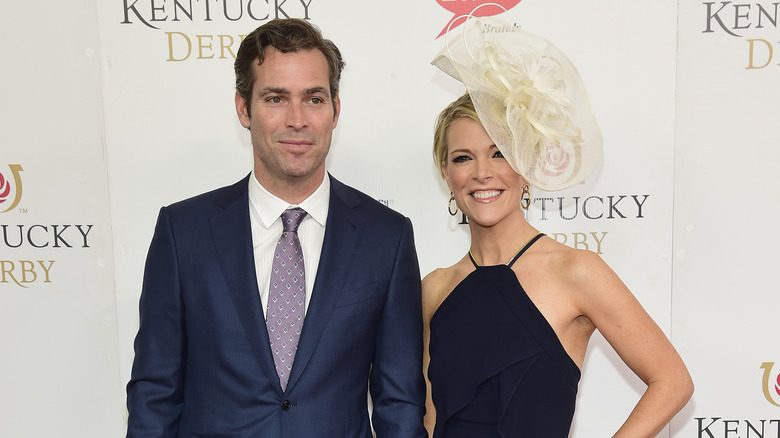 Getty Images
It was New Year's Eve when Brunt and Kelly were walking her two dogs and he lost control of one of the leashes. The Shih Tzu on said leash almost got hit by a car, which sparked a huge argument and a breakup, all before midnight. A major heart-to-heart followed and, just ten days after the major speed bump in their relationship, Kelly was transferred to New York (where Brunt was living) for work to take on her new gig as anchor of America's Newsroom. As she recalled in 2008, "I knew that moving to New York would make us or break us." 
Rather than risking losing her for good, Brunt bought a fake ring, which reportedly reminded him of the Titanic gem, to save time and proposed on a bench by the sea in Beach Haven, New Jersey. Kelly said 'yes,' although it did take her a moment. "She took so long to answer that I thought I had just made a total fool of myself," Brunt revealed.
He's actually Kelly's second husband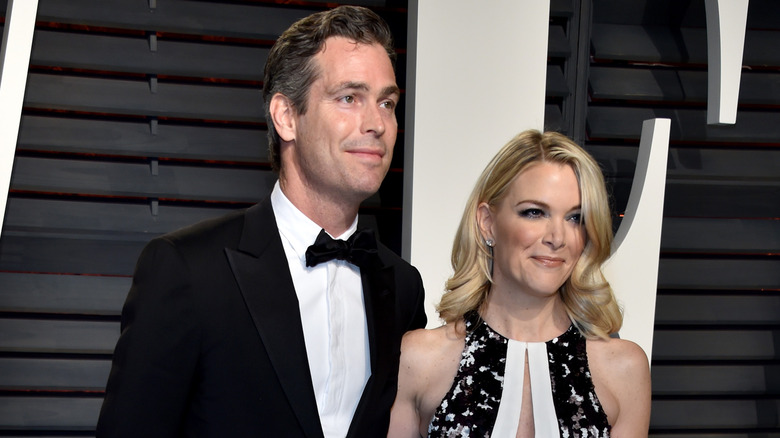 Getty Images
Before Brunt won Kelly's heart, the journalist was married to Dr. Dan Kendall from 2001 to 2006. He kept a relatively low profile until a 2011 interview with USA Weekend (via AdWeek) in which Kelly referred to New York congressman Anthony Weiner's cheating scandal by saying she'd "been in the position, not with my current marriage, where I've been betrayed." 
Following that comment, many were left believing that Dr. Kendall was the cheater in question, but in 2015 he went on the record in an exclusive interview with Daily Mail Online to denounce ever having been unfaithful to his wife. 
"I can say with 100% certainty that I was completely faithful to Megyn," he announced. "When she made that comment about it not being in her current marriage it irritated me a bit because it seemed like she was suggesting it was me. I texted her at the time and she apologized," he added before concluding, "I think I was a good husband. I have a tremendous amount of respect for Megyn and I still like her as a person. I just want what is best for her and her family."
He has publicly defended Kelly against negative news stories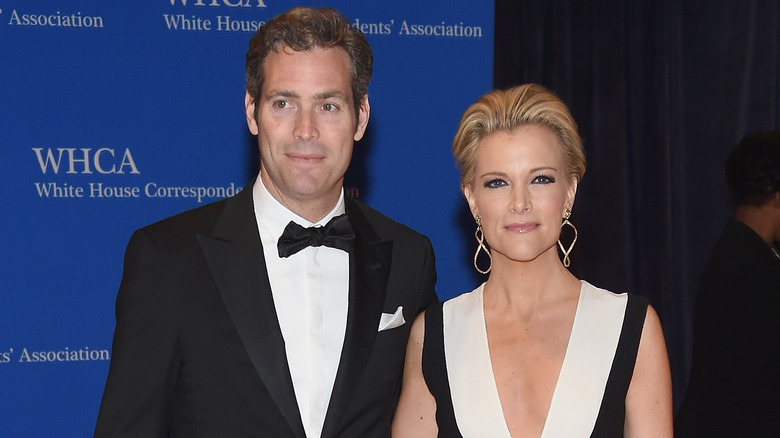 Getty Images
Following the 2017 Golden Globe Awards, Vanity Fair published a story about Brunt's wife that claimed that Kelly arrived at NBCUniversal vice chairman Ron Meyer's afterparty with a shockingly large amount of security. Although the story was eventually altered to read that "some attendees mistook Kelly's companions as her security detail," the damage was done, as Brunt had taken to Twitter to slam the article.
"Another fact-free piece from @Sarahlellison. Even her 1st 'fact' is wrong: @megynkelly went to party w/me-no guards. Accuracy worse from there," he Tweeted. A few moments later he added, "Almost as bad as In Touch Wkly. Irresponsible reporting not worthy of @VanityFair."
Brunt was likely referring to claims from a so-called "TV-industry insider" who chose to remain completely anonymous while speculating that NBC hired Kelly to secretly replace Matt Lauer and that she took a major pay cut, leaving her $25 million a year job at Fox News for a $15-17 million paycheck from NBC.
He's a loving dad to two sons and one daughter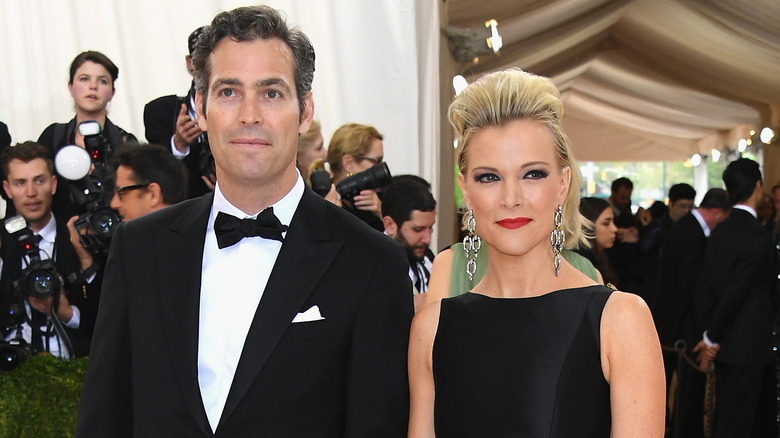 Getty Images
In 2009, just one year after tying the knot, Brunt and Kelly welcomed their first child into the world, a baby boy named Edward Yates Brunt, who took his middle name from two of his grandfathers. Two years later, Baby Yates got a younger sister, Yardley Evans Brunt and, in 2013, the family grew once more when they welcomed their third child, Thatcher Bray Brunt.   
While promoting his third novel, Trophy Son, on the TODAY show with Kathie Lee and Hoda in June 2017, the usually private dad revealed that what he and Kelly find most important when it comes to raising their three children is spending plenty of quality time together. "We do want to give them opportunities to try different things," he said, referring to sports and extracurricular activities, but "we try to preserve our family time on the weekends as much as we can."
His sex life was made public by his wife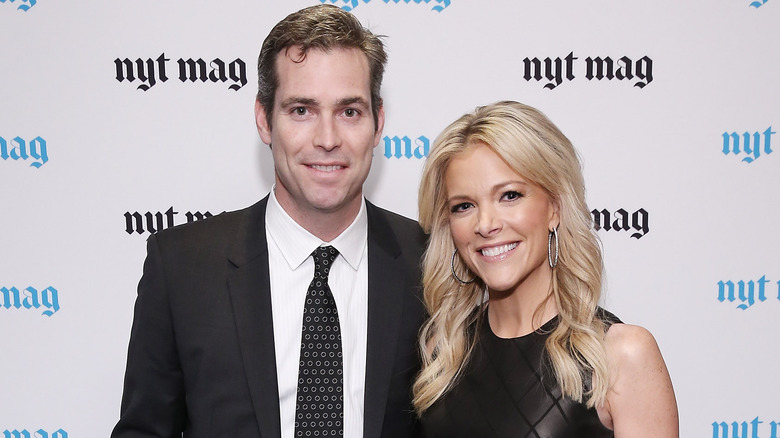 Getty Images
Kelly shocked people in 2010 when she appeared on Howard Stern's radio show and openly talked about her breasts, her sex life with Brunt, and even went as far as to comment on the size of her husband's member. 
It all started when Kelly and Stern unabashedly got on the subject of her breasts and she indulged in the topic without shame, saying that she and Brunt "used to call them 'Killer Bs' then when I got pregnant they became 'Swimmin' Cs' and Doug was frolicking in the ocean."
Things got even more inappropriate from there when Stern asked if she would have married Brunt if he had a small member. But as awkward as the topic might have been for listeners, Kelly didn't seem to mind one bit. "I reject the hypotheticals," she declared, laughing, "There's no issues there. I've never had to choose. Let's put it that way."
What does the future hold for Brunt?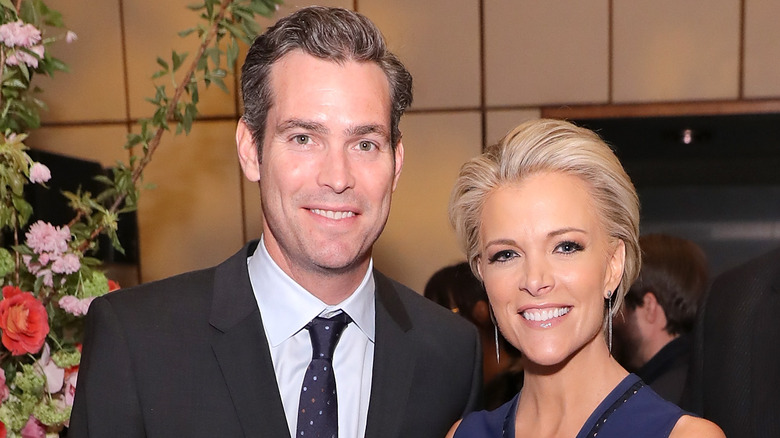 Getty Images
As Kelly continues making headlines, with critics around the country wondering if she can "escape her past" and bring in substantial ratings for her new NBC show, Brunt is staying out of the limelight and doing what he loves most: writing. 
In fact, before Trophy Son even hit stores, Brunt revealed that he's already begun putting pen to paper again and "is currently working on his fourth novel" — a passion project that will undoubtedly be balanced out with the other big love in his life: family.