Clothing Items Celebs Are Losing Their Minds Over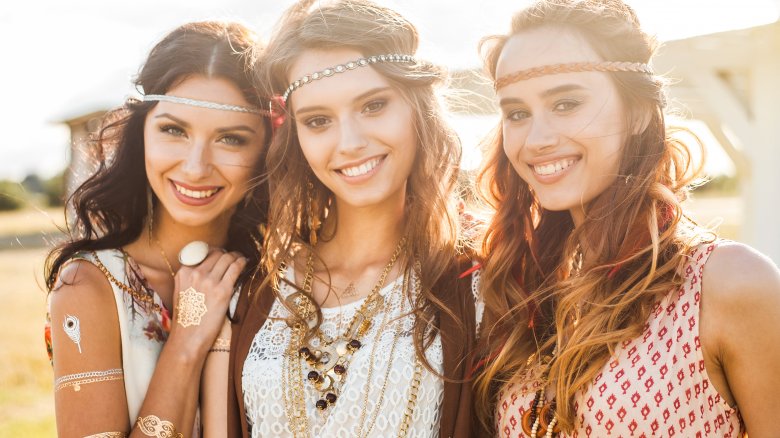 Shutterstock
Don't know what to wear, or whether something is in style? Perhaps the most simple gauge of whether something is stylish or not is if celebrities are wearing it. Now more than ever, social media has made celebrity style dominate our wardrobes. After all, we might never be famous, but least we can dress like we are! 
Here are some of the trendiest items that are currently coveted by some of the biggest names in Hollywood.
Aviator sunglasses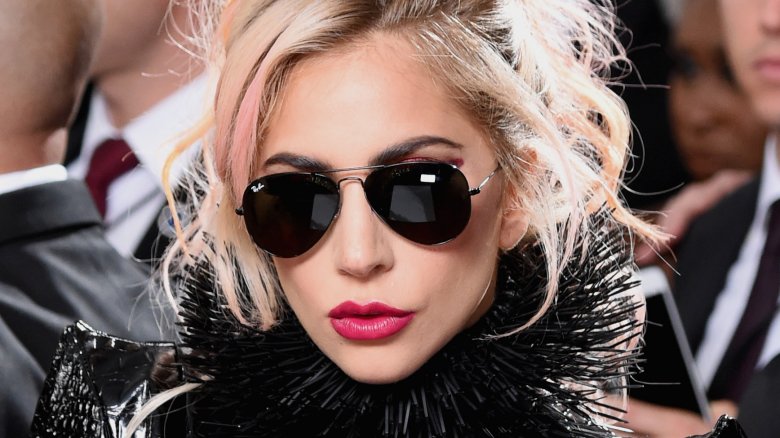 Getty Images
According to Larisa Ginzburg, CEO and designer at Vint & York eyewear, celebrities including Anne Hathaway, Kylie Jenner, Kendall Jenner, Ben Affleck, Nicole Kidman, Britney Spears, and Gigi Hadid are all about aviator sunglasses right now. "The classic aviator frame has been revamped into so many styles — from the floating nose bridge to the flat top & double metal bar, to the Navigator, there are so many variations, so it's impossible to grow bored with the style. It transcends age and fashion — you can look timeless in a classic tear-shaped lens eyewear silhouette, all dressed in black for maximum elegance, or look Instagram ready in a flat top bridge frame."
Ginzburg thinks the popularity of this look can also be pinned on its versatility. "Celebrities favor this style because it's versatile enough to make any outfit look polished, from street style looks to red carpet looks. The oversized frames will favor the incognito factor, and also give more protection from the sun, paparazzi flashes, a tired day, or simply, unwanted attention."
Extreme cat eye sunglasses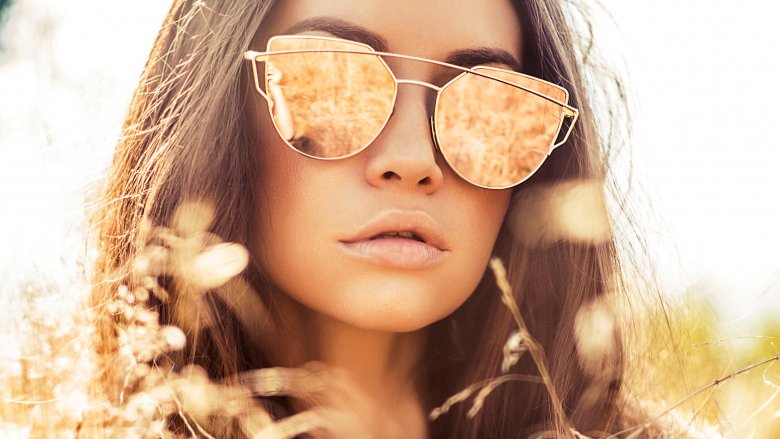 Shutterstock
Aviators might be big, but Amanda Katherine of Dope+Broke, told me on the other side of the bold eyewear trend, are celebrities who can't get enough of extreme cat eye sunglasses. After all, if the Kardashian sisters are wearing them, it catches on with other famous people and regular folks alike. "Kim and Kourtney Kardashian and have been sporting this futuristic, extreme cat eye sunglasses trend for a few months now but it is really starting to catch on with celebrities for the summer," she told me. 
Katherine also shared that even the younger Kardashian sisters have jumped on the cat eye bandwagon, "They released their own pair of sunglasses for their second drop of Kendall + Kylie. You can get the Vivian Extreme Cateye Sunglasses for $100." If you don't want to spend that much, Katherine suggests a great alternative, "If you are like me and accidentally sit on your sunglasses or lose them in the ocean more often than you'd like to admit, you can try out the trend for less with this affordable version from Nasty Gal for $16."
Activewear
Jessica Gottlieb and Stefanie Pollard of the blog, We Are Midlife, say activewear is everywhere in Los Angeles for a very specific reason, saying, "We're seeing a lot of folks wearing Alo and a little less Lululemon. Here's the thing. I get wanting to live in leggings. Have you ever examined your own butt in a pair or Lulus? They're magical. I can skip the gym and just add the spandex." In terms of their personal style, Gottlieb and Pollard are happy to jump on board this trend, "I love athleisure. Los Angeles is a casual town. In the 80's we wore leotards with belts and tights and rumbled up and down Robertson Blvd. because Jane Fonda told us to and everyone listens to Jane." 
They also can't help but spot celebs everywhere in this comfortable style. "You're seeing actresses in athleisurewear because part of their job is to look good and toned. They have to work out. I have a feeling they're just like you and me though and that what you're seeing is women who lead active lifestyles and have little interest in changing clothes two or three times in a day."
Sheer pants
Celebs everywhere including Gigi Hadid and Kendall Jenner are wearing sheer pants. From Apple to Orange blogger Amanda Brooke shared her opinion on this trend with me saying, "Celebrities are obsessed with sheer and lace pants and I totally get why. This trend is sexy, fun and flirty, all at the same time. The see-thru pant look is not necessarily a new one, but advancements in fabrics and technology have given a whole new wow factor to the style," she says.
Brooke also suggested some great ways to wear this look, "The trick is to pair sheer pants with other pieces that are more simple so that you do not look too scandalous. Also, be mindful that the sheer color you choose compliments your skin tone. Finally, give careful consideration to your undergarments, even taking a practice photo to see how you look in pictures. Many a celebrity have ended up on the worst dressed list for failure to consider their underpinnings. But, when carefully styled, sheer and lace pants make just the kind of lasting impression that every celebrity hopes for."
Denim jumpsuits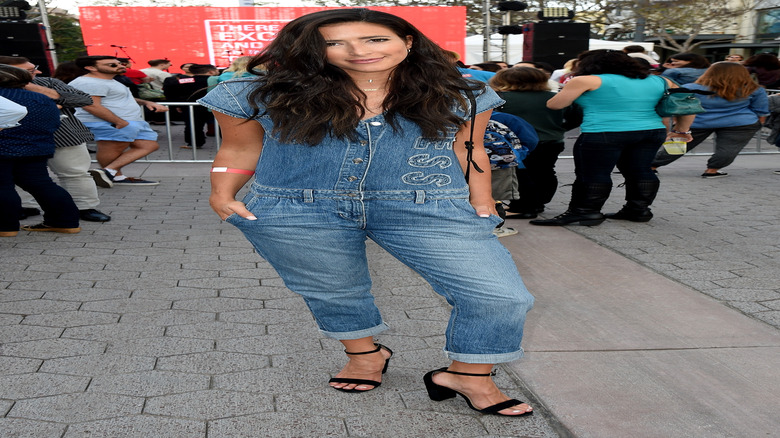 Getty Images
All-American style is not just for the Fourth of July anymore, at least according to designer Louis Verdad and the famous people who are obsessed with his designs. The denim jumpsuit is currently one of his biggest hits with celebrities this season, as he explained to me, "One of our most popular styles with the ladies is our denim jumpsuit which is a fresh retro chic silhouette in stretch denim — the all-American fabric."
Verdad has a casual line in addition to his couture line. He has dressed some of Hollywood's biggest names including Cate Blanchett, Madonna, Mila Jovovich and Eva Longoria. However, if you don't have a celeb-sized wallet, you can still jump on the denim jumpsuit trend. Stores like Anthropologie, Macy's, The Gap, and Alloy are all currently carrying less expensive options. 
The cold shoulder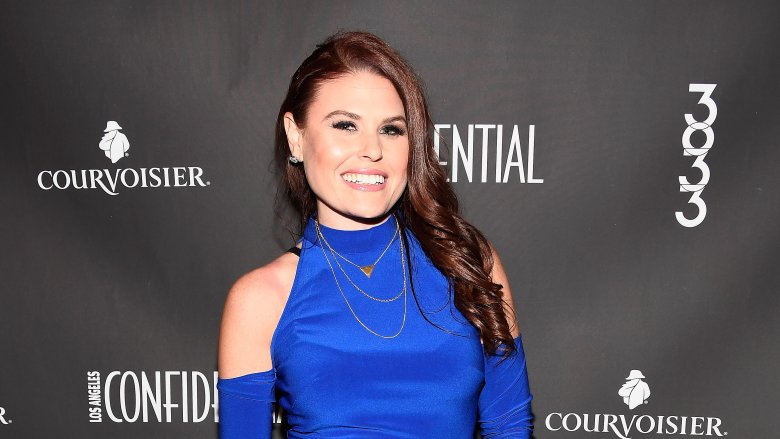 Getty Images
According to television personality, celebrity stylist and podcaster, Ali Levine — who's dressed everyone from Lisa Vanderpump to Julie Lake — the cold-shoulder trend could not be hotter with celebrities right now. Ali explained to me that the cold shoulder is an extension of cutouts, which became a really popular look several seasons ago. "I like the cold shoulder trend. Skin is in but in a very minimal sexy manner. It started with the cutouts, then the little sneak peeks of skin, to the mid drift and open back, etc. Now the cold shoulder is really coming in chic! This style is showing up in dresses, rompers and tops that can go easily from a day look to an evening look," she says. 
Loads of A-listers have been spotted wearing cold shoulder tops as well as dresses, including Rita Ora, Rosie Huntington-Whiteley, and Kourtney Kardashian.
Caftans
Comfort is in and caftans are booming with celebs including Beyoncé, Jessica Alba and Rachel Zoe.
Patricia Altschul of Bravo's hit show Southern Charm calls herself the "Caftan Queen," and even has her own line of custom caftans with pictures of your pet. On her website, she also offers tips on how to style these fabulous frocks. "The trick is to select one that fits properly and to pair it with the right accessories. If you are tall, you can wear one that is voluminous because it will drape properly. If you are curvy or full-figured, a caftan offers great camouflage. And if you are petite, you want to make sure you get one that doesn't have an excessive amount of fabric."
When choosing a caftan she suggests, "Ones that are stitched down the sides because they look loose and structured at the same time." In terms of accessorizing, Altschul says, "Big, bold, jewelry makes a caftan come to life." 
One shoulder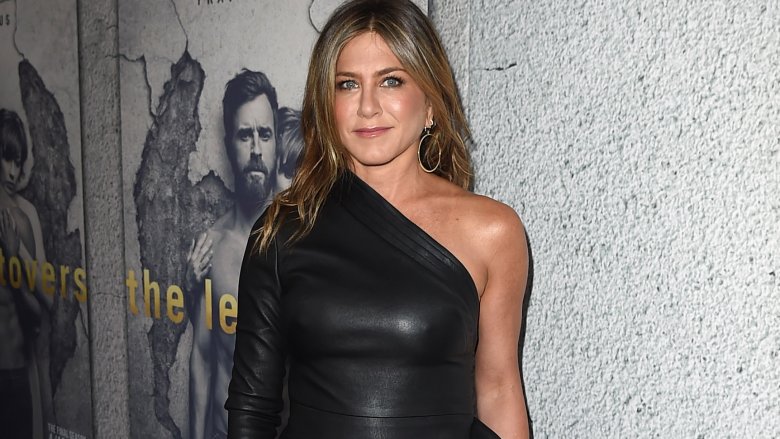 Getty Images
2017 is the year of the one-shoulder dress. According to People, celebs went wild for this style at the beginning of award season. The magazine reported, "2017 is kicking off with a little more clavicle coverage in the form of the one-shoulder design. In a solid hue, decked out in florals or covered in embroidery, this simple silhouette always stuns, and it flatters all body types and all ages, with stars in their 20s, 30s, 40s or 50s wearing the trend." The article listed lots of celebs who wore the look on the red carpet including Viola Davis, Nina Dobrev, Amy Adams and Emma Stone.
This trend is so popular that even Forbes covered it, saying, "Like its collarbone-baring counterpart, the one-shoulder top (or dress!) allows you to wear some skin and show off all those arm exercises you've been doing in preparation for summer, but with an asymmetric twist. One-shoulder tops can work for a number of occasions, from covering up at the cabana poolside to an elegant wedding guest look."
Print dresses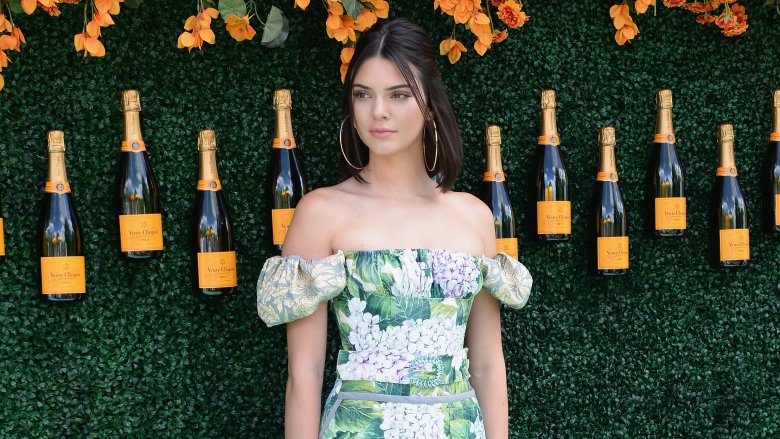 Getty Images
Print dresses — especially leaf and floral prints — could not be more popular right now. Cosmopolitan's Laura Beck raved about the hydrangea print Dolce & Gabbana Ortensia collection dress that Kendall Jenner wore to the Veuve Cliquot Polo Classic in June 2017. 
If you are lusting for Jenner's dress, but it's not quite in your budget, don't fret. There are several alternative options presented on Dope+Broke.
Jenner is not the only celeb who's into bright prints. Reese Witherspoon's online and bricks-and-mortar clothing store, Draper James, features lots of print dresses. From fruit prints such as pineapples and cherries, to bright florals, and even fun polka dots and ginghams, this summer is looking fresh and pretty for the southern star-turned entrepreneur. 
Confidence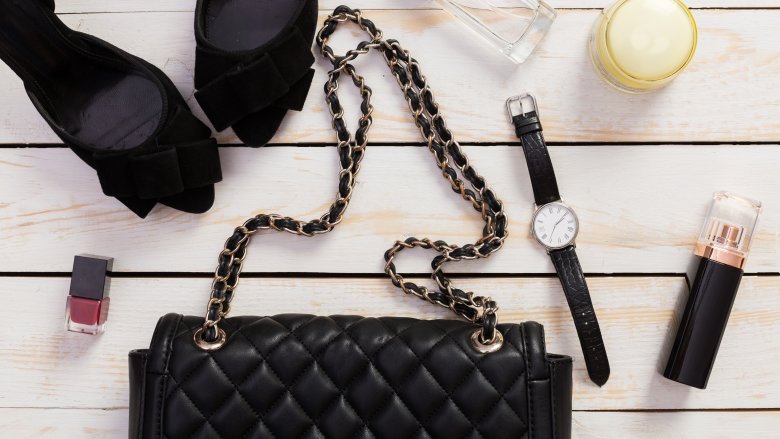 Shutterstock
How many of these items are you obsessed with right now? Don't forget, just because a certain trend looks good on someone else, or someone who's famous, doesn't necessarily mean it will look the same way on you. 
So, before you go gaga for prints and pastels, make sure that what you're wearing fits you right and shows off your best features. No matter what celebs are going for, it's best to listen to the wise words of stylist Levine who always says, "Confidence is your best accessory."