The Truth About Adrienne Bailon's Skincare Routine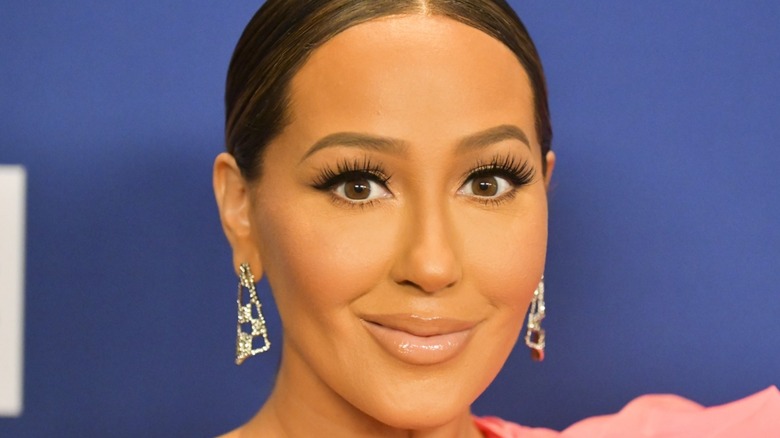 Rodin Eckenroth/Getty Images
Emmy-winning host Adrienne Bailon makes her skincare and self-care a priority, no matter how busy her schedule. The multi-faceted star has been in the entertainment game for 20 plus years, per E!, so it makes sense that she's picked up tips along the way.
Bailon detailed her nighttime routine in a beauty and makeup segment for her YouTube channel, All Things Adrienne. In the video, she shows her process for removing her makeup and pampering her skin. After gently removing her lashes, she applies Skinny and Co.'s Clarifying Cleansing Balm & Makeup Remover. She is a firm believer in the power of coconut oil and admits to being obsessed with this cleansing balm for that reason. Its product page lists coconut, tea tree, and peppermint oil as a few of its active ingredients. 
In her video, Bailon also highlights Vanity Planet's Ultimate Skin Spa and praises it as the No. 1 exfoliator in the beauty game. 
"I wear makeup almost every single day, so you have no idea how important it is to massage my face," she explains in the video. "I think that it does so much more than just getting it clean, but it actually invigorates it all over again."
For hydrated skin, Adrienne Bailon swears by a good face wash and cleanser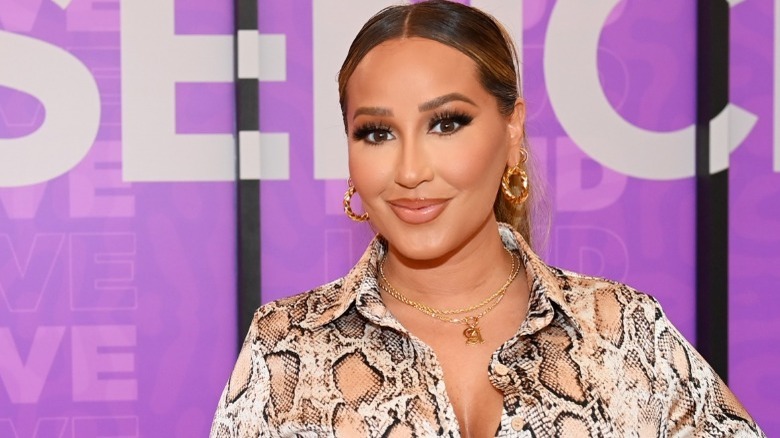 Paras Griffin/Getty Images
Adrienne Bailon revealed more of her skincare secrets to Byrdie. For clear and nourished skin, she starts from the inside out and splits her focus between her skin health and physical health. 
Exercise and a good face wash are two important components of her skincare routine. "I go to the gym in the morning, so my first shower is after I've been sweating with no makeup on," she explained. "My routine is very simple during the day. I use an Olay face wash, and then I moisturize. Keeping my skin super hydrated is key, especially since I'm wearing makeup all day for 'The Real.'"
Bailon also told the outlet that her co-hosting duties on "The Real" involve lots of makeup glam, so she invests in a deep facial cleanser. "My skin is constantly being powdered for work, so I need wipes to start taking the layers of makeup off at night," she added. "I do a deeper cleanse in the evening as well and possibly a gentle scrub."