The Truth About History Channel's Swamp People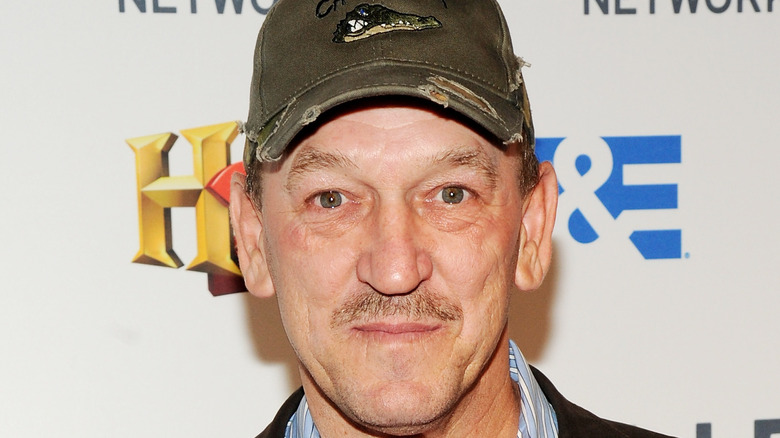 Bryan Bedder/Getty Images
Since 2010, History Channel viewers have been given an intimate look at alligator hunting in the Atchafalaya Basin in rural Louisiana on "Swamp People." For over a decade, cameras have been following the descendants of French Canadian refugees as they navigate the swampiest sections of the south to hunt alligators. As The Cinemaholic reports, Louisiana is sectioned into separate alligator hunting zones that are open for a span of only two months in the summer and early fall. This means that cast members on "Swamp People" only have a few months out of every year to hunt alligators in order to make their living selling alligator meat. As many viewers can attest, watching cast members wrangle large alligators can be incredibly entertaining.
During an interview with Louisiana Travel, cast member Troy Landry (above) spoke about the special ability that "Swamp People" has possessed over the years to showcase the Cajun way of life in Louisiana. "I hope they just see us for who we are: good-hearted, hard-working people," Landry told Louisiana Travel. "We never meet a stranger. We try to make everybody welcome. ... We live simple; we don't have a lot and we don't want a lot. We just have what we need. I'm not worried about the Joneses down the street. I don't worry at all about what other people have. I just make sure we have what we need, and we've always been blessed. We've always made our living off the land."
One of the show's main cast members died in 2012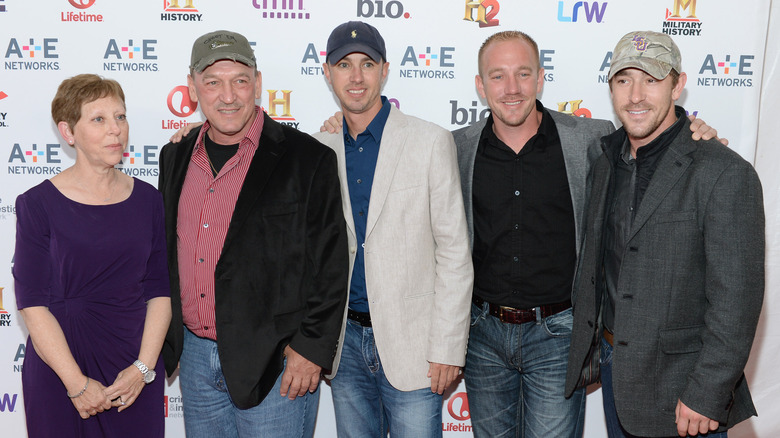 Andrew H. Walker/Getty Images
Back in 2012, "Swamp People" cast member Mitchell Guist died of natural causes at only 47 years old while working on building his houseboat. Guist was one of the favorites on the series at the time, along with his brother and fellow cast member Glenn Guist. "The two were inseparable," Brian Catalina, executive producer of "Swamp People," told CNN. "These guys were born in the same house that they both still lived in, up until yesterday. They were two peas in a pod for sure. Neither had ever married. They were just as brothers as you could be."
Aside from Guist, several other cast members have left an indelible mark on "Swamp People" viewers. Though the cast members change throughout each season of the show, those likely to make an appearance on the 13th season, which is set to premiere on January 27 on the History Channel, include Troy Landry, Chase Landry, Jacob Landry, Pickle Wheat, Willie Edwards, "Little Willie" Edwards, Ronnie Adams, Ashley Jones, Holden Landry, and many more, according to Meaww.
Prior to landing a spot on the show, Jones was struggling to overcome depression caused by a miscarriage. She felt as though she was missing something in her life until her husband took her hunting. "My advice to any guy who dates someone who doesn't hunt — take them," Jones told the Clarion Ledger. "It may bring something out in them they didn't know about. It changed my life. It saved my life. It really did."