How Kate Middleton Might Step Up To The Plate After The Prince Andrew Scandal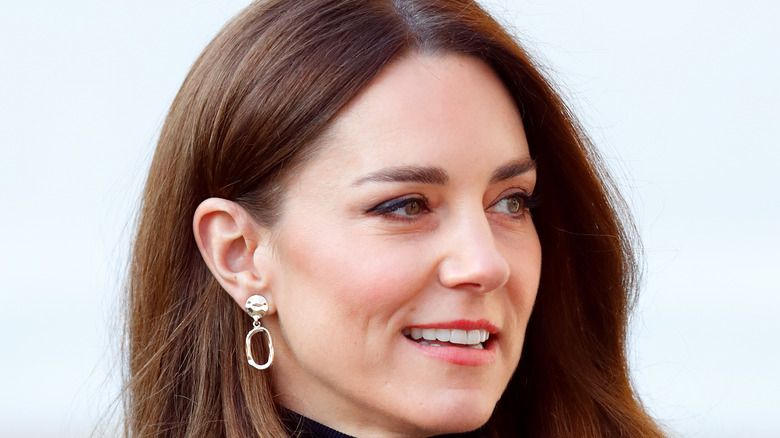 Max Mumby/indigo/Getty Images
Britain's Grenadier Guards have been around for a while. The group was established back in 1656 in Belgium by King Charles II and is seen to be one of the most senior in the British Army. While they are probably most recognizable as the figures guarding Buckingham Palace, the Grenadier Guards have also been a part of some of the biggest campaigns in modern history, from the Battle of Waterloo in 1815, to the First and Second World Wars between 1914 and 1918 — and then again from 1939 to 1945. The Grenadier Guards have also played an active role in every major military action since that time, notably in Northern Ireland, Kuwait, Iraq, and Afghanistan.
The Grenadier Guards have only had one female colonel in its 366 year history, however, they're hoping that changes if the Queen names Catherine, Duchess of Cambridge, as their Colonel of the Regiment to replace Prince Andrew, the Duke of York (via The Times). Andrew had been stripped of the title as a result of the scandal arising from his affiliation with Jeffrey Epstein and Ghislaine Maxwell, and the civil suit filed against him by Victoria Roberts, who is accusing the senior royal of allegedly sexually abusing her when she was still a teen, Forbes reported. 
The Grenadier Guards want Kate Middleton as their new Colonel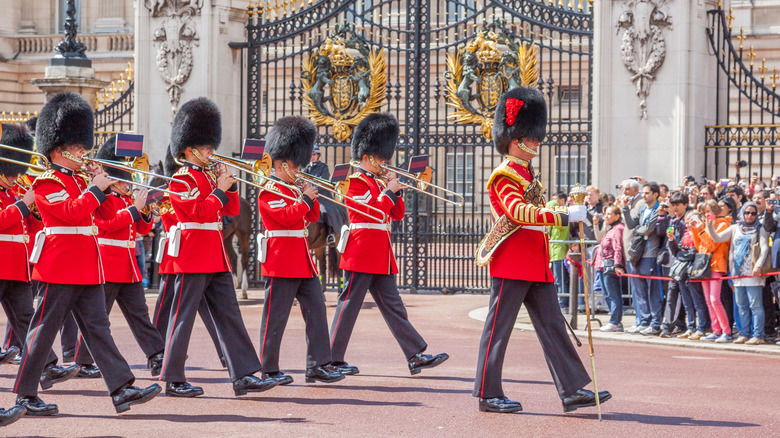 David Steele/Shutterstock
After Prince Andrew was stripped of the Colonel title, The Daily Mail reported that it would revert back to the Queen with immediate effect. In an email to the troops, Lieutenant General Roly Walker said, "I am sure you will offer a personal 'Three Cheers' for the colonel, an appointment she first held in 1942, 80 years to the day on February 24 this year."
The Times reported that Andrew stepped back as Colonel of the Grenadier Guards in 2019 after appearing on the British current affairs program "Newsnight." However, he kept the title until a U.S. Judge decided that the civil trial against him for alleged sexual abuse would proceed. As one veteran put it to The Mail, "Being allowed to retain his role as colonel of the Grenadier Guards and other military titles, Prince Andrew will put a stain on the regiment's proud history. He must step down immediately."
Source revealed that, if the guards had it their way, Kate Middleton should replace Andrew as the Colonel of the Regiment, commenting, "From straw polling through the ranks, they would all love it to be Kate. We all admire the way she has fitted in and behaved, she never seems to put a foot wrong. Everything she has taken on she really commits to, and we want someone who will really engage with us."