What The Cast Of Drop Dead Gorgeous Looks Like Today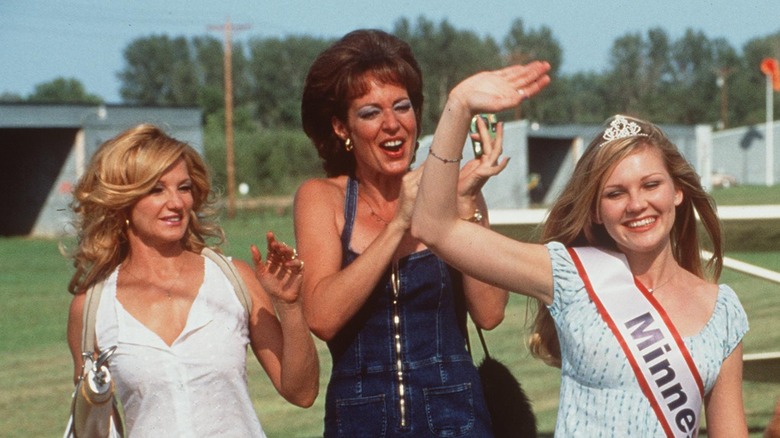 Getty Images
Drop Dead Gorgeous was a film before its time: A deeply dark mockumentary comedy centered on a small-town beauty pageant in Minnesota. The movie couldn't quite find its audience back in 1999, when it flopped hard upon release — but an audience has since found it, turning Drop Dead Gorgeous and its cast into belated cult favorites. And where might that cast be now? Here's what they've all been up to since the Miss Mount Rose competition was rocked by scandal, murder, and poor-quality imported parade floats.
Kirsten Dunst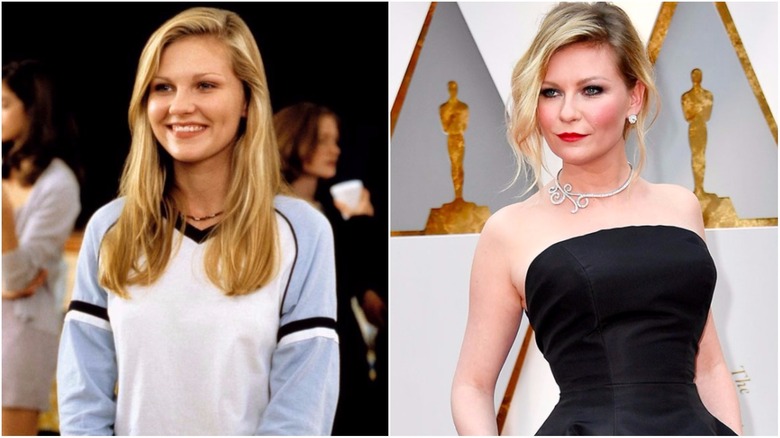 New Line Cinema/Getty
Where is Kirsten Dunst now? Heck, where isn't she? For Dunst, Drop Dead Gorgeous was just one quirky stop on the train from child stardom to A-list celebrity. By the time she starred as Amber Atkins in the cult comedy about scandal and sabotage at a small-town beauty pageant, the then-17 year-old actress was already super-famous thanks to her work in Interview with the Vampire and Little Women (as well as a heartbreaking six-episode arc on television's ER). But nearly 20 years later, she's got the kind of prestige in Hollywood that few ever attain: a meme-worthy role in Bring It On, a major part in the first Spider-Man franchise, the range to play everything from a bitchy maid of honor (in Bachelorette) to a bride at the end of the world (in Melancholia), and an ongoing working relationship with directorial darling Sofia Coppola, with whom she's made three movies. Add in a stint on FX's prestige drama Fargo and a happy engagement to Breaking Bad's Jesse Plemons, and Dunst is almost definitely looking at another 20 years at the top of Hollywood's heap.
Ellen Barkin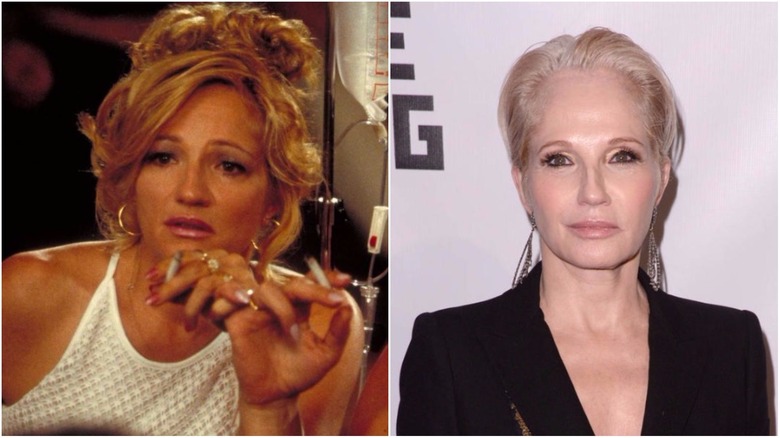 New Line Cinema/Getty
Ellen Barkin has always been a go-to for small, scene-stealing roles in smart ensemble-driven movies, and she's worked steadily since her turn as Amber's (Kirsten Dunst) mom, Annette Atkins, in Drop Dead Gorgeous. But apart from a memorable role in Steven Soderbergh's Oceans Thirteen (where she turned in a hilarious performance as a woman of a certain age who couldn't get enough of Matt Damon in a prosthetic nose), her best-known work has been on the small-screen — where her particular set of skills makes her a gift to directors in this era of peak TV. Barton anchored The New Normal for two seasons in 2012 and 2013, then moved on to starring roles on Showtime's short-lived Happyish and more recently, TNT's acclaimed Animal Kingdom.
Allison Janney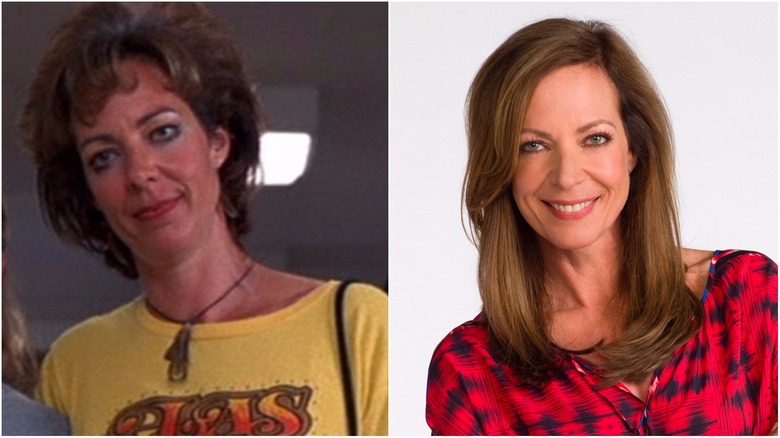 New Line Cinema/CBS
Anyone who knows and loves Drop Dead Gorgeous knows that Allison Janney's scene-stealing turn as Loretta is the best thing about it — but 1999 was Janney's breakout year in Hollywood, and she's been so prolific since then that Drop Dead Gorgeous now ranks as one of the least-famous projects she's ever done. On television, you know her best as a multiple Emmy winner and core cast member on The West Wing and Masters of Sex, or as one of the stars of Mom on CBS. On the big screen, you know her as "That Lady Who's In Everything." Her best known recent credits include Miss Peregrine's Home for Peculiar Children and The Girl on the Train in 2016, and 2015's Spy and The D.U.F.F., but those are just the highlights; the incredibly hard-working Janney averages between three and six movie roles per year.
Denise Richards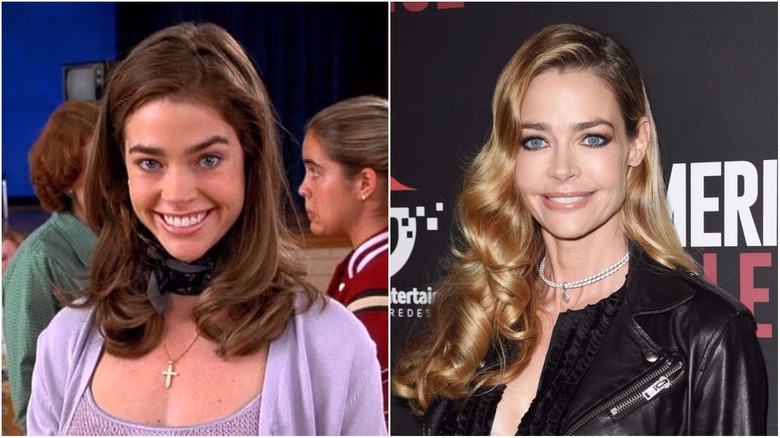 New Line Cinema/Getty
The year 1999 was a big one for Denise Richards, who got super-famous for playing a Bond girl in The World Is Not Enough while Drop Dead Gorgeous flopped at the box office. But time does strange things in Hollywood — and in the ensuing years that have seen Drop Dead Gorgeous (and Richards' turn therein as Rebecca "Becky" Ann Leeman) evolve from a box office bomb into a cult favorite, Richards has been through the wringer. After a tumultuous marriage to (and eventual divorce from) scandal magnet Charlie Sheen, and brief stint as a reality TV star, the actress established a robust career basically playing parodies of herself (or sometimes, just playing herself, period) on shows like 30 Rock, Two and a Half Men, and Anger Management. But more recently, she's found success playing more serious (but still sexy) roles in low-budget thrillers like American Violence and Altitude.
Kirstie Alley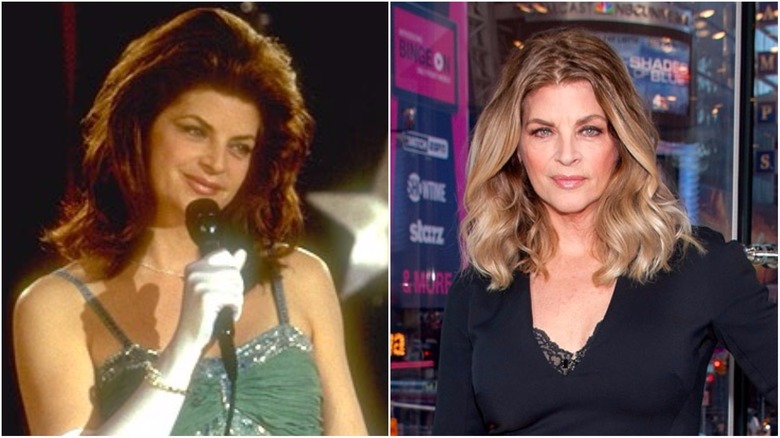 New Line Cinema/Getty
Back in 1999, Kirstie Alley was probably the biggest star in this little movie — an award-winning actress who'd already made it big in Hollywood, and who was a veteran of beloved TV series like Star Trek and Cheers. (She even made Drop Dead Gorgeous right smack in the middle of a star turn in the Emmy-nominated series Veronica's Closet.) But playing Gladys Leeman, mother of Becky, ended up being the peak of her career; in the decade that followed, Alley struggled through a series of roles on cancelled television shows and a couple of stints as a spokesperson for Jenny Craig, eventually finding her way into the ranks of celebrity contestants on Dancing with the Stars' twelfth season. (She's also a hardcore Scientologist.) But as of 2016, Alley looked to be staging a comeback with a major role on Ryan Murphy's Scream Queens — which should put her on the prolific director's radar for future projects, even though that show got the axe at Fox.
Amy Adams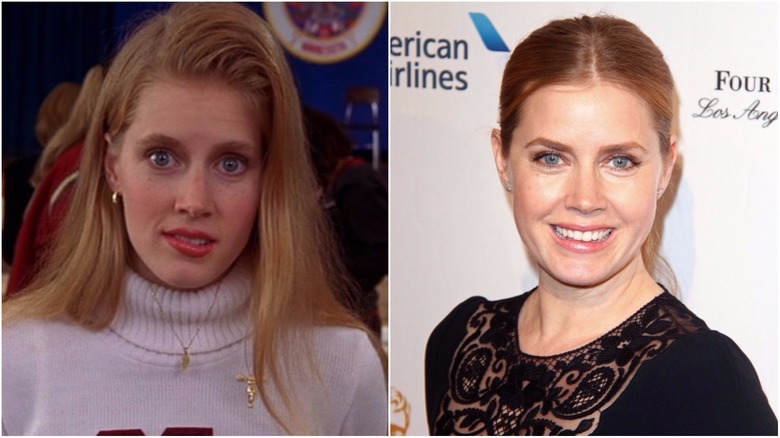 New Line Cinema/ Getty
Yep, that's right: this multiple Oscar nominee and big-screen ladyfriend to Superman got her start in Hollywood with a teensy bit part in Drop Dead Gorgeous, where she played the pageant's second runner-up Leslie Miller. Adams' big breakout role was still a few years off back then — it came in 2005, when she scored rave reviews and her first Oscar nomination for Junebug — but now, she's at the top of Hollywood's A-list. Her most recent projects include reprising her role as Lois Lane in Batman V. Superman: Dawn of Justice, anchoring the cerebral alien thriller Arrival, starring in the Tom Ford-penned drama Nocturnal Animals, and snagging the starring role in an HBO series based on Gillian Flynn's novel Sharp Objects.
Brittany Murphy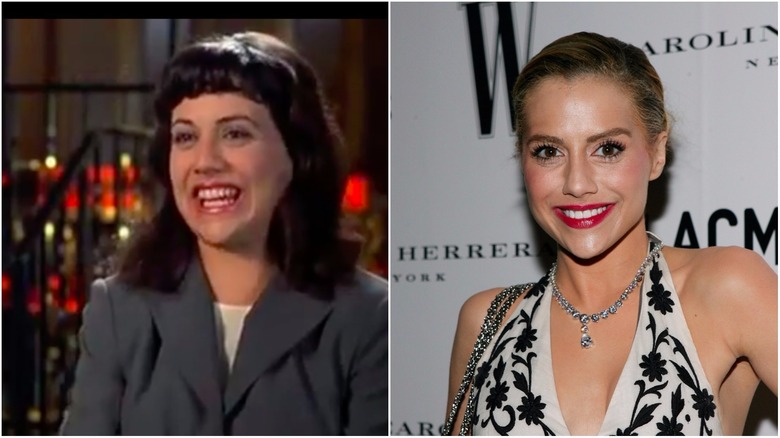 New Line Cinema/Getty
Brittany Murphy was four years removed from her breakout role in Clueless when she signed on for a role as Drop Dead Gorgeous pageant contestant Lisa Swenson — and like many of her fellow cast mates, it was just one of multiple projects she did that year. For Murphy, her turn as a psych ward patient in Girl, Interrupted got far more attention at the time. And for several years afterward, she was a regular presence on the big screen — first playing the supporting best friend role to a more established star (e.g. Drew Barrymore in Riding in Cars with Boys), later anchoring romantic comedies like Just Married and Little Black Book, and eventually doing a gritty turn opposite Eminen in 8 Mile. Sadly, Brittany Murphy's career came to an abrupt end in 2009, when she died of pneumonia at age 32.
Amanda Detmer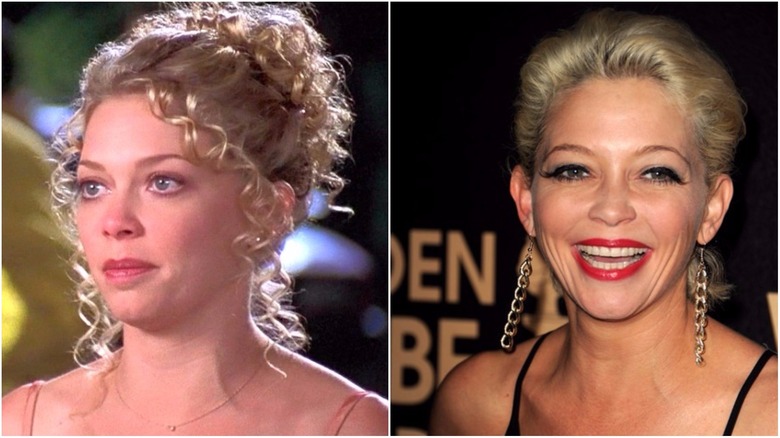 Columbia/Getty
Amanda Detmer was a nobody when she appeared in Drop Dead Gorgeous, very briefly, as Miss Minneapolis. (Because her role was so tiny, Detmer never appeared in closeup — or even really facing the camera — but her trademark blonde ringlets are clearly visible in her one big moment onscreen as part of a mass vomiting scene.) But her big-screen debut as a pageant girl must have put her on somebody's radar, because Detmer became ubiquitous thereafter in a certain brand of early 2000s movies, where her wide-set eyes and blonde curls made her a memorable face onscreen. In the following years, she starred in Final Destination (you might know her as "the girl who got hit by the bus"), Saving Silverman, The Majestic, and You, Me, & Dupree. From there, it was an easy jump to television, where she's had steady work as a core cast member on Man Up, Necessary Roughness, and Second Chance. Unlike some of her fellow castmates, Detmer never quite broke out to become a major star — though she did grace a magazine cover or two back in the day. But she's still plugging away, despite setbacks, so keep an eye out for her to pop up on your television sometime soon.
Alexandra Holden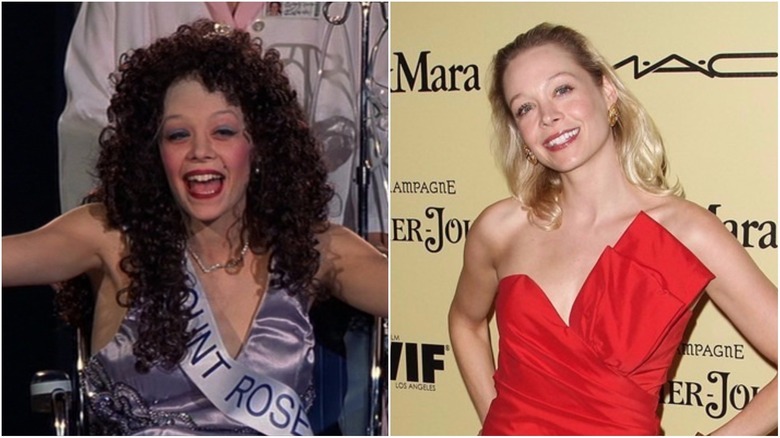 New Line Cinema/Getty
Though you might not recognize her as the same actress who played the anorexic Mary Johanson, last year's Miss Mount Rose, in Drop Dead Gorgeous, Alexandra Holden's face will be familiar to you if you've watched any major TV series in the past 15 years or so. Holden never achieved the name recognition of co-stars Kirsten Dunst or Denise Richards, but she's been a steady presence, especially on the small screen, since 1999. Holden has done one-off roles on everything from Cold Case to Bones to NCIS — and if you've watched one of TNT's recent prime time series— like Franklin & Bash, or Rizzoli & Isles — then you've definitely seen her at work in a multi-episode arc.
Matt Malloy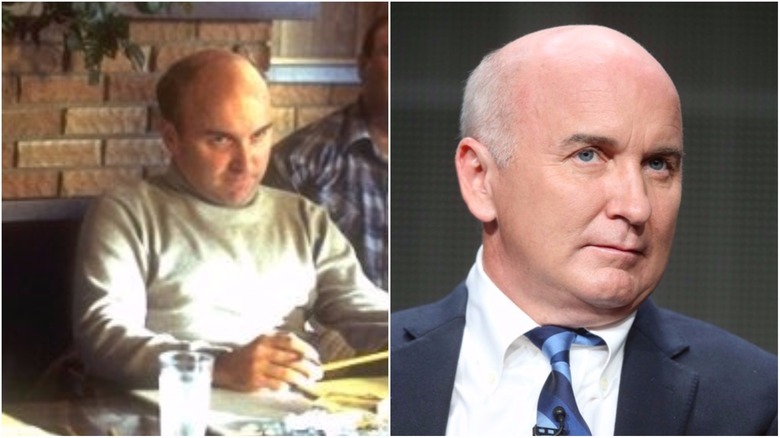 New Line Cinema/Getty
Hey, it's that guy who was in that thing! You probably don't know Matt Malloy by name, but he's one of the hardest-working character actors in Hollywood, and his appearance in Drop Dead Gorgeous as one of the pageant judges (name: John Dough, aka "the pervert") was just one movie role out of dozens. Basically, if you've seen a petite bald man making a mad face (or flashing an impish smile) on screen sometime between 1988 and now, it was probably him. Malloy also enjoyed a two-season stint as one of the headliners on Amazon's original series Alpha House, a rare starring role. And finally, because Malloy isn't busy enough, he's also popped up as a contributor to This American Life. However, despite his prolific career, he says he still gets recognized more for his role in Drop Dead Gorgeous ("Hey, you're the pervert!") than anything else.
But they'll always have Mount Rose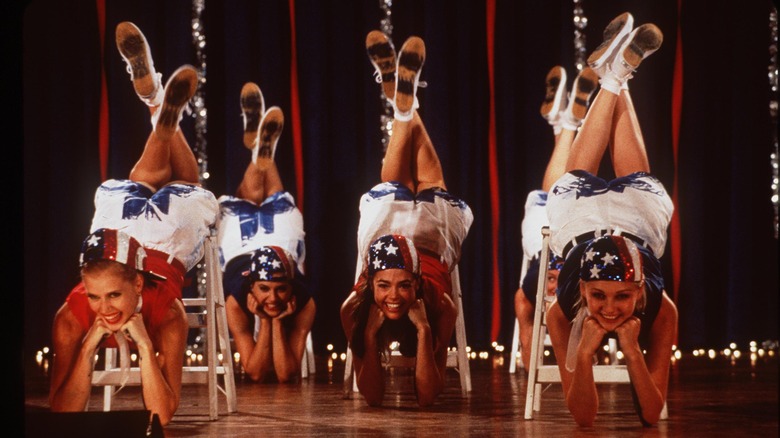 Getty Images
Whether this film was just one mid-career project of many, a launching pad to superstardom, or a bright moment in a career cut short too soon, everyone who starred or supported in Drop Dead Gorgeous will be remembered for their part in the best and funniest movie ever to feature a teenage girl burning to death on top of a cheap imported parade float. And no matter who took home that tiara, they're all winners to us!