Is Apple Fitness+ Worth It?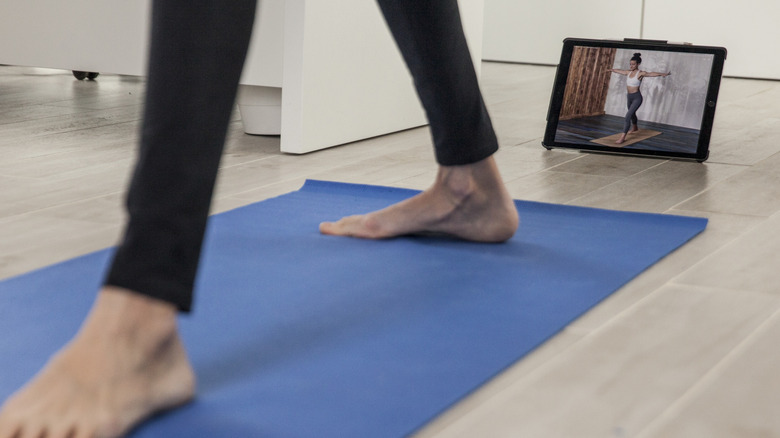 Miguel Pereira/Getty Images
The COVID-19 pandemic saw people across the world turning to the internet to find the best home workouts due to gyms being closed, and as the pandemic wages onward, Apple has now released a new service to bring people and exercise closer together than ever. Enter Apple Fitness+, the subscription service that connects to all of one's Apple products.
According to Apple, this service provides workout classes hosted by fitness experts, and it boasts a variety of exercise types, including meditation, HIIT, and yoga. Workout classes ranging in time from five minutes to 45 can be taken, meaning there's a class for everyone. Plus, many, if not most, of the classes can be performed anywhere, including hotel rooms, so there's never a reason you can't turn one on and get in a little exercise. And of course, your Apple Watch can track your progress.
Fitness trends will come and go in 2022, and many of them will likely find their way to Apple Fitness+ at some point. In that way, this subscription service is an excellent way to stay up-to-date on your health as well as the fitness world. However, it comes with a price. One month of Apple Fitness+ costs $9.99, though a year-long subscription comes at the discounted rate of $79.99 (and the separate Apple One bundle would allow you to subscribe to Fitness+ as well as other Apple memberships). 
One question remains, though: Is it worth it?
Apple Fitness+ is best for those who already have Apple products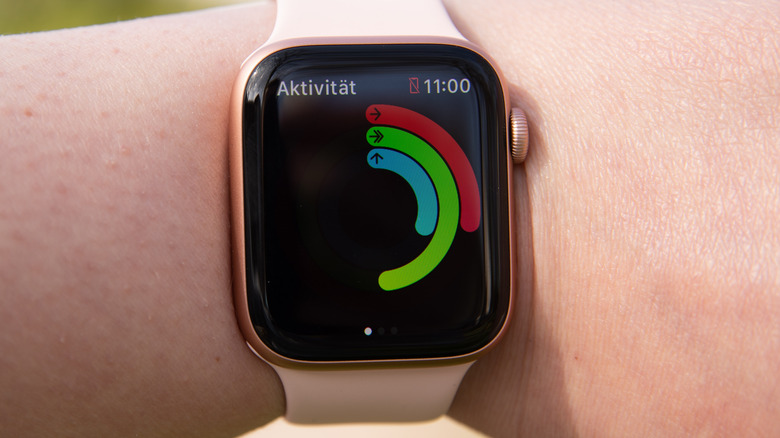 Defodi Images/Getty Images
If your New Year's resolution was to exercise more, Apple Fitness+ may be a good investment for you. The good news is that it offers diverse courses so you don't have to do cardio every time you work out. In fact, Shape notes that the dance classes offered were great for days when you're sore. Shape's main critique is actually just the service's user interface, which likely won't be a dealbreaker for most people.
Additional plusses for the service include a diversity of class instructors just as in the classes themselves. According to Real Simple, the instructors are a big highlight. The instructors are kind and personable, and because you're doing these classes alone, you can build up your fitness confidence without worrying about others' opinions. The Verge echoes all of these sentiments. They wish the platform had more filtering choices, but they really appreciate the clock that appears in the corner of your screen, which shows how long you have left. It's a quality-of-life feature that's small but mighty.
Ultimately, Apple Fitness+ is best when used in conjunction with Apple's products. It's best for the person on the go, so if you're busy and want to introduce exercise into your routine even if in small windows (and have these products), it's likely right for you. As an Apple product, your Watch will automatically record your movements, and your iPad, MacBook, and iPhone will all be in sync, too. The $9.99 membership fee is cheaper than most gyms, too.