What Princess Anne Eats To Stay Healthy At 71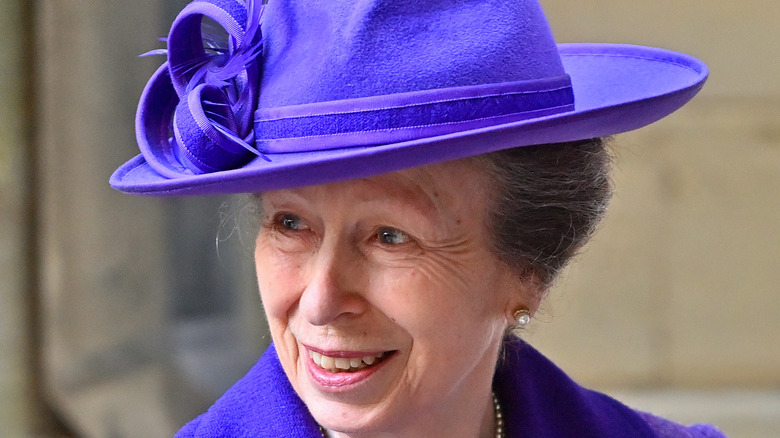 Pool/max Mumby/Getty Images
As the future King of England, Prince Charles naturally gets more attention than his other siblings, but they are still important members of the royal family. Princess Anne, in particular, is considered to be "one of the busiest royals." In fact, she was the first royal to carry out an engagement in 2022. According to Royal Central, Anne has shown up in support of causes including the Riding for the Disabled Association, Opportunity International United Kingdom, and RedR UK — while also holding meetings with the chair of the Royal Commission for the Exhibition of 1851, the outgoing and incoming chairs of the Royal College of Pediatrics and Child Health, representatives from the Royal College of Midwives, and the Mission to Seafarers Limited.
Although she is currently 71 years old, the princess doesn't appear to be slowing down anytime soon. "I don't think retirement is quite the same [for me],' she previously told Vanity Fair. "Most people would say we're very lucky not to be in that situation because you wouldn't want to just stop. It is, to a large extent, the choice of the organizations you're involved with and whether they feel you're still relevant."
In addition to carrying out her royal duties, Anne, who competed as an equestrian in the 1976 Olympic Games in Montreal, also still enjoys horseback riding. With such an active lifestyle, it's important for Princess Anne to stay healthy. 
Princess Anne sticks to a protein-rich diet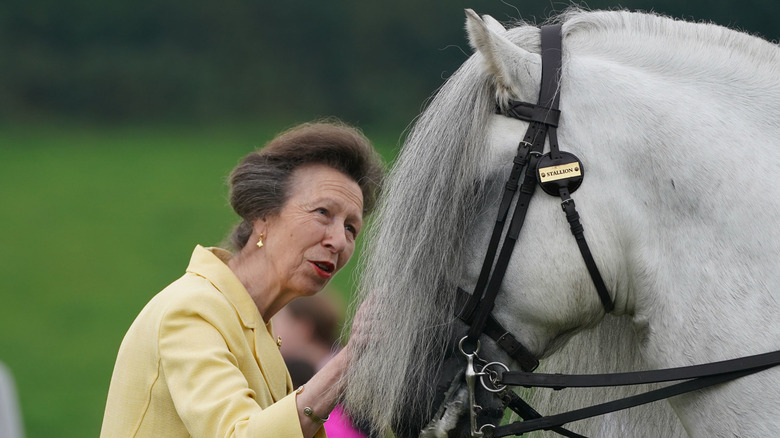 Wpa Pool/Getty Images
In order to maintain her busy schedule, Princess Anne is sure to eat healthily. As Charlotte Norton, medical director at The Slimming Clinic, told The Express, maintaining a healthy weight is important — especially as you get older. "The fact that Princess Anne exemplifies good health shows that she must lead an active and healthy lifestyle," Norton explained. "While the usual weight loss rules would have applied, such as burning more calories than she consumed, eating lean meat, reducing sugary foods with little to no nutritional value, and avoiding fad diets, there are additional things that I believe Princess Anne would have done."
Norton adds that since protein helps with weight loss, she imagines that Princess Anne regularly eats salmon, whole eggs, and grass-fed beef. She is also known to be a fan of smoked herring. "I also believe that Princess Anne would be consuming a greater number of smaller meals and snacks throughout the day — not going any longer than three hours without eating," said Norton. "At the age of 71, it would be normal to assume that your metabolism is sluggish and starvation would only slow it down further."