Abbott Elementary Fans Are Going Wild After Realizing This Cast Member Was In The Parent Trap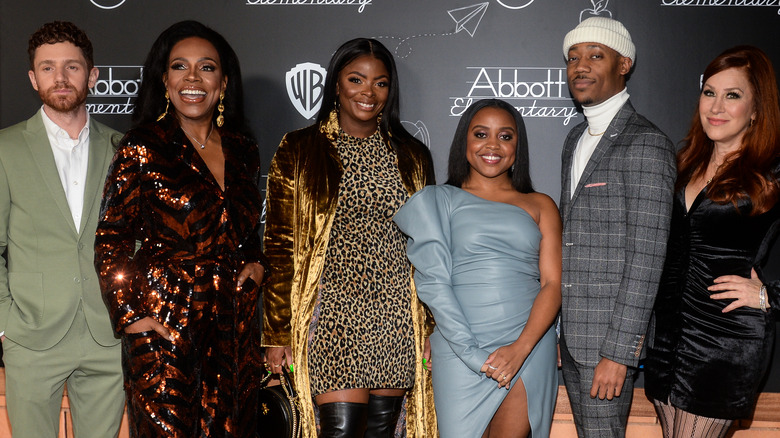 Ray Tamarra/Getty Images
If you were born and/or raised in the '90s, there was no escaping the cultural impact of the "The Parent Trap." The movie, directed by Nancy Meyers, is a remake of the original 1961 film, which follows two twin girls who reunite at sleepaway camp, only to discover that they were twins who were separated by their parents and moved to, in the case of the 1998 film, to Napa, California, and London, England, respectively. The girls then decide to switch places in order to get their parents back together, and naturally, shenanigans ensue.
The 1998 film finds child star Lindsay Lohan playing both twins Annie and Hallie in her breakthrough role, as well as actors Natasha Richardson and Dennis Quaid as her estranged parents, and Lisa Ann Walter and Simon Kunz as the nanny Chessy, and the butler, Martin, respectively.
Although Chessy has a relatively supporting role, she's still amongst the movie's most beloved characters: This blog from PopSugar even declares "Chessy is the real hero of 'The Parent Trap,'" particularly since (spoiler) Chessy is the first to notice the girls have switched places.
In the years since "The Parent Trap," Walter has kept busy, appearing in movies and guest starring on popular shows like "Grey's Anatomy," "Rizzoli & Isles," "GLOW," and more, per IMDb. And in real life, Walter has continued to endear herself to fans by recreating an iconic "Parent Trap" scene on TikTok alongside her co-star, Elaine Hendrix, who plays siren Meredith Blake and is Walter's real-life BFF (via People).
Walter's newest role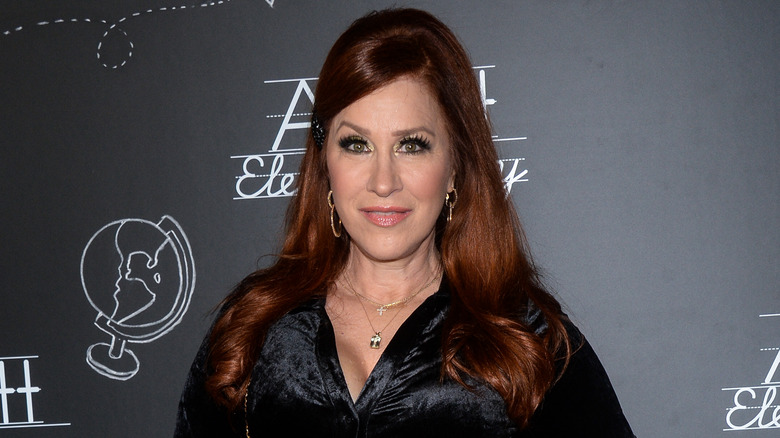 Ray Tamarra/Getty Images
But for those of you who have still felt like there's been a Lisa Ann Walter hole in your heart, there's good news: Walter is now a series regular on the new ABC comedy "Abbott Elementary."
The show follows teachers at the Philadelphia school Abbott Elementary; Walter plays second grade teacher Melissa Schemmenti, a character who just so happens to have a lot in common with Walter's real-life mother and from whom Walter draws inspiration for the role (via Monsters and Critics).
"It just happened to be when I read the pilot script. I was like, how'd they write me? Without it being like, 'oh, we're basing this on you, Lisa.' My mom's family is Sicilian. For decades, she was a school teacher in a downtown D.C. public school," Walter explained.
And of course, fans are thrilled to see Walter in such a prominent role, particularly since "Abbott Elementary's" stellar reviews make it that much more likely it'll receive a second season (via The Wrap).
"So yall not gon talk about how this is Chessy from the Parent Trap??? #LisaAnnWalter #AbbottElementary" one Twitter user wrote, expressing their excitement. Another added, "The moment when you're watching @AbbottElemABC & realize that THAT'S CHESSY FROM THE PARENT TRAP!!! @LisaAnnWalter."
Now, hopefully, this means that if "Abbott Elementary" is renewed, we're not far off from a "Parent Trap" reunion episode. Maybe Lindsay Lohan is available to play one of Walter's former students? Either way, we're tuning in.